Shady sun hat sewing patterns for the whole family
The weather is heating up here, and my freckles are starting to come out again. With skin as pale as mine (and my kids getting their skin from me), it's time to think about sewing sun hats. I've made a few bucket hats for the kids in the past, but there are so many more options than that.
Keep the sunburn (and freckly noses) away with these sun hat sewing patterns for the whole family.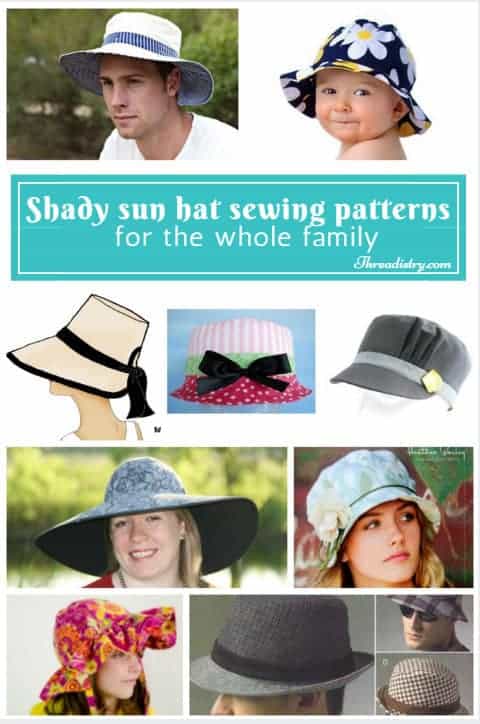 ​
Disclosure: This post contains affiliate links. If you purchase after clicking these links, Threadistry may receive a small commission, at no cost to you.
Sun hat sewing patterns for babies, toddlers and kids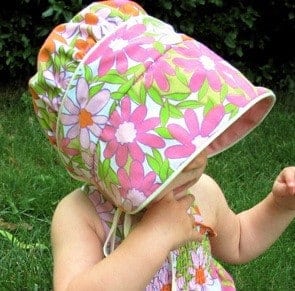 Peekaboo Baby Bonnet sewing pattern by Made By Rae is a sweet vintage style.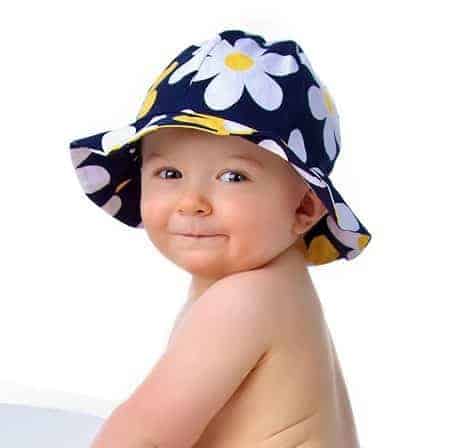 Tie Dye Diva has a cute bucket hat design with the Sunny Day Sun Hat sewing pattern.

The Oliver + S reversible bucket hat is a great hat sewing pattern for boys and girls (and I've made quite a few!). (Use this tutorial to avoid the hand-stitching!)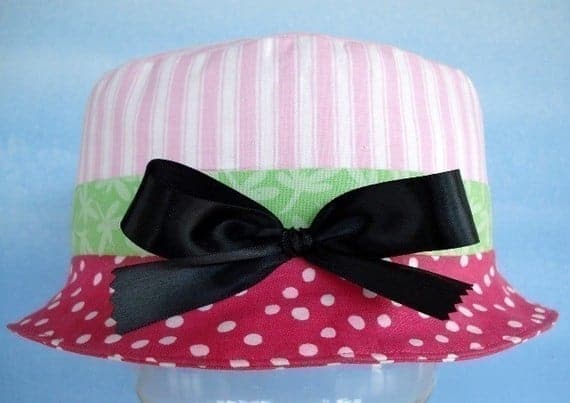 Precious Patterns also has an adorable bucket hat sewing pattern for babies and toddlers (I just love the fabrics in this one!).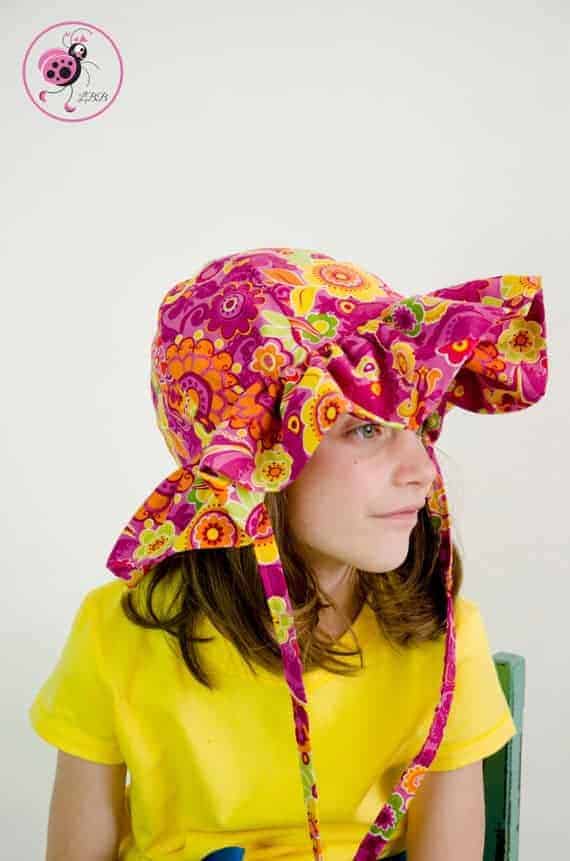 For something very girly, try the Ruffle Sun Hat sewing pattern from Ladybug Bend.
Sun hat sewing patterns for women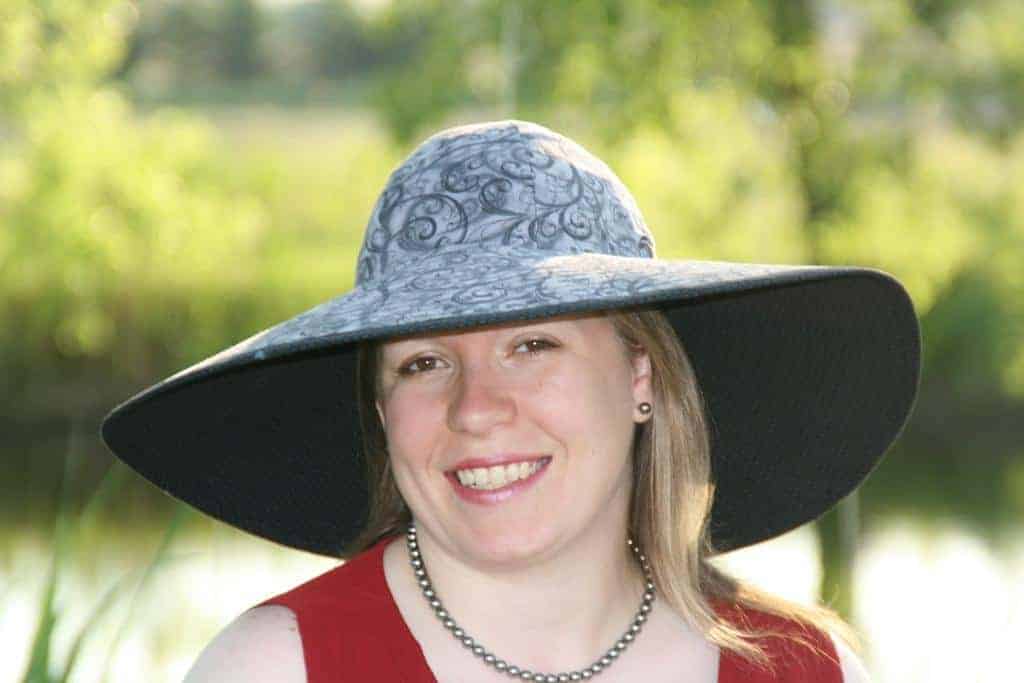 I love the wide brim of the Cote d'Azur sun hat sewing pattern by ShannonMac Designs.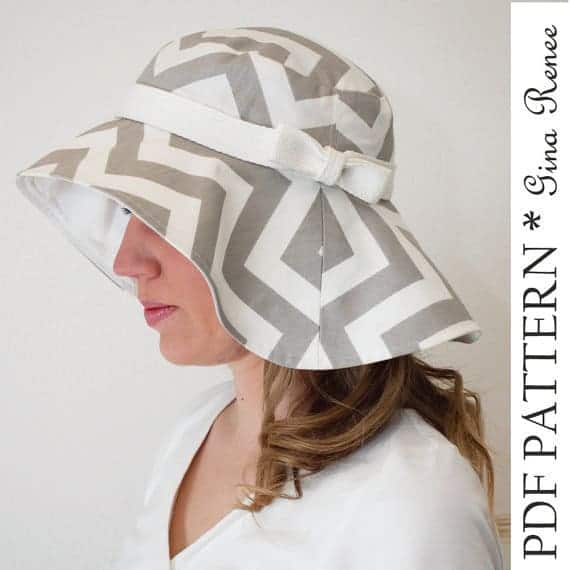 The design of the Floppy Brim Hat sewing pattern by Gina Renee gives plenty of shade without hanging in front of your eyes.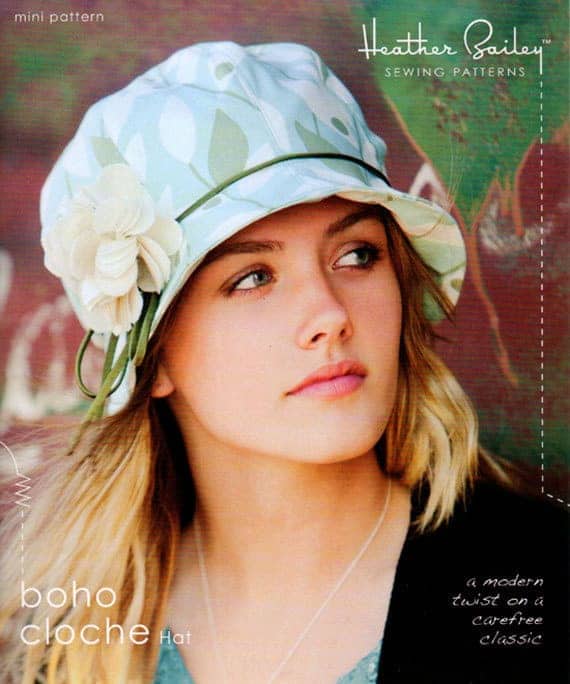 The Boho Cloche Hat sewing pattern by Heather Bailey doesn't provide a heap of shade, but it's oh so pretty!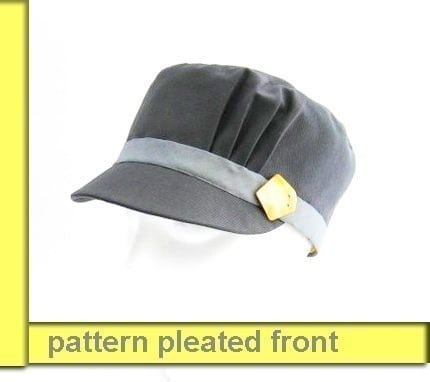 The pleated baseball cap sewing pattern by McHats has a feminine pleated detail – nothing blokey about this baseball cap!

If you'd like someone to walk you through the hat-making process, take the Sew a Reversible Sun Hat course on Creativebug (with pattern included).
Sun hat sewing patterns for men
Men's hat sewing patterns are a little harder to find, but I did manage to track down a few: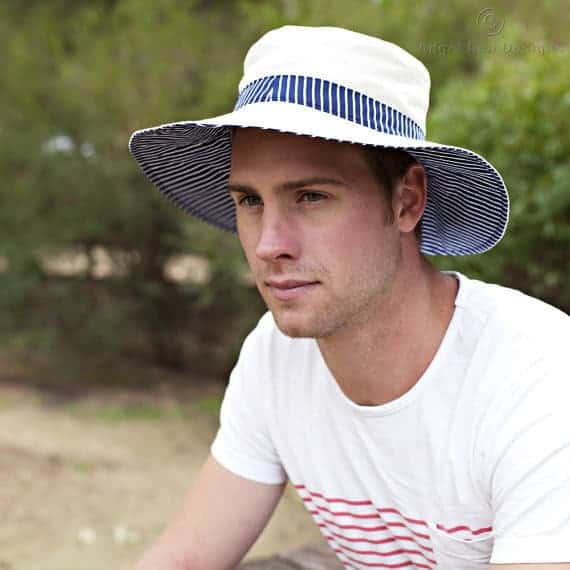 The Escape men's hat sewing pattern by Angel lea Designs has a nice wide brim, but still looks manly!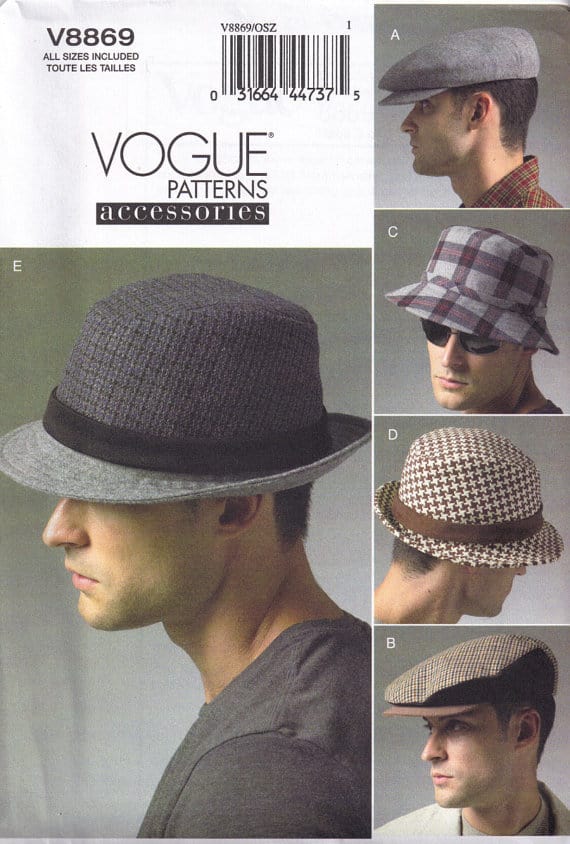 Vogue sewing pattern 8869 has a few variations for hats for men – fedora, bucket and golf hat!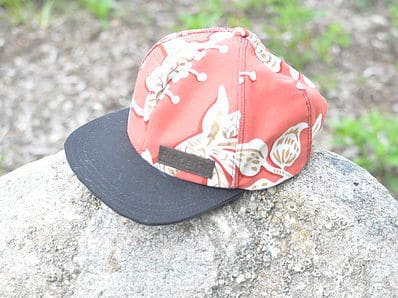 If a classic baseball hat is more your man's style, try this pattern and video tutorial from Proper Fit Clothing.
There's lots of inspiration to shade your face (and the rest of your family) this summer!