Sew a new best friend with the cutest Stuffed Dog Patterns
As I was sitting here, searching for the best stuffed dog patterns, I've had the song "Dogs are the best people" by The Fauves stuck in my head (and I have no idea when the last time I heard that song was!).
My son loves a dog plushie. I have no idea how many are piled up on his bed. There's Woofie, Digs, Daddy Digs, Flat Puppy and that's just the ones I can remember off the top of my head.
Sewing up a new puppy is just the easiest gift to make him (although he's ten now, so I'm not sure how much longer that's going to last!).
If you're a dog person or you know a little kid who loves dogs (like my son!), learn how to make a stuffed dog with these gorgeous sewing patterns: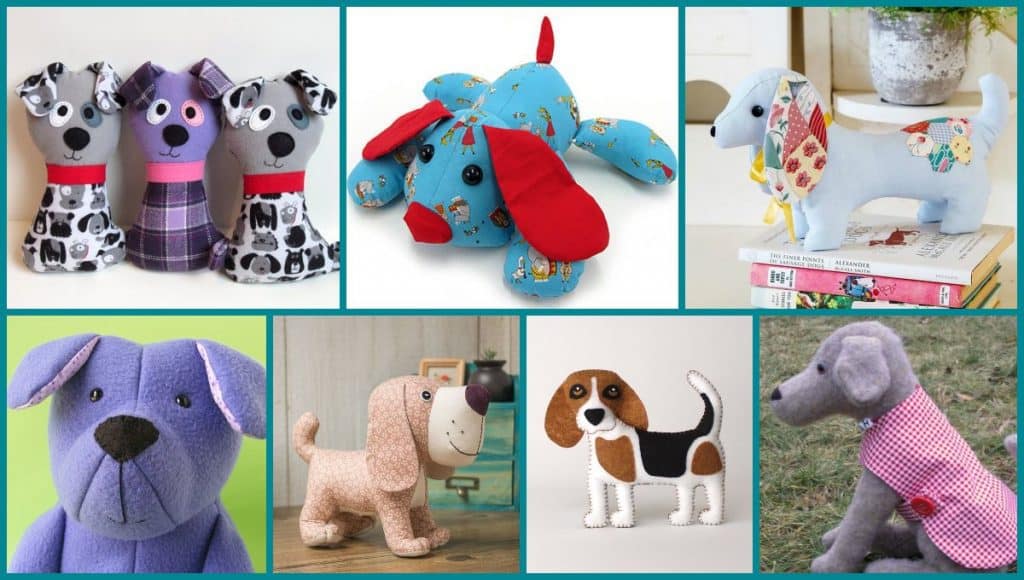 Disclosure: This post contains affiliate links. If you purchase after clicking these links, Threadistry may receive a small commission, at no cost to you.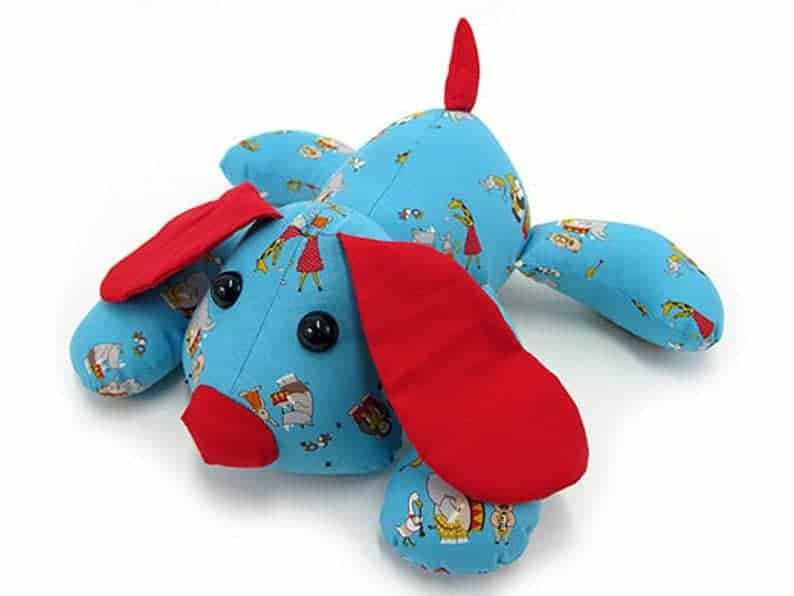 Puppy Dog Pete is a sweet plush dog pattern from Funky Friends Factory. He reminds me of my old Pound Puppy with that big round nose and floppy ears!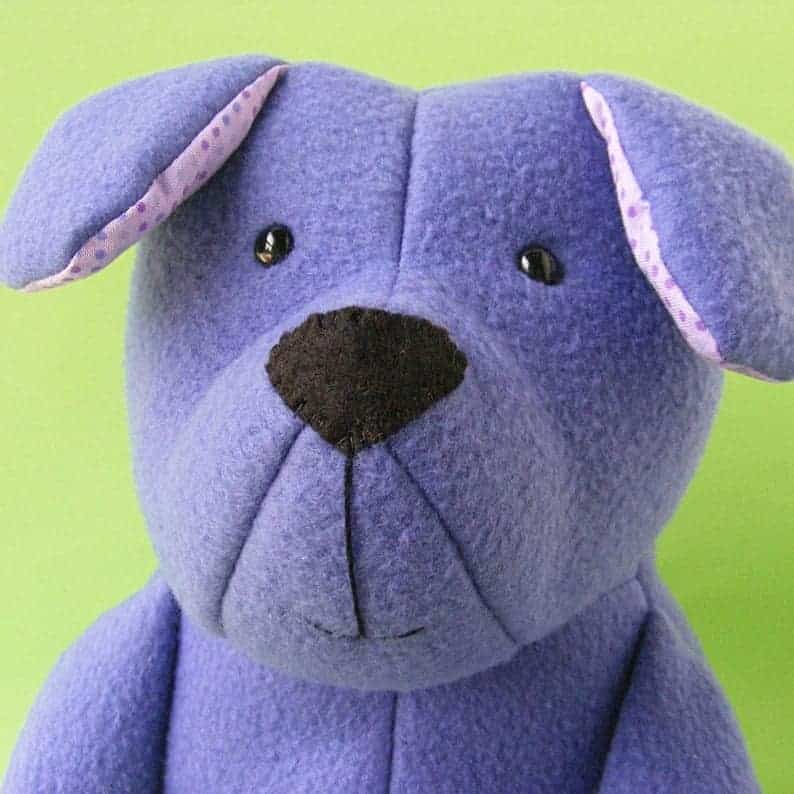 Buddy the Puppy Dog from Shiny Happy World is a sitting dog sewing pattern, with a bulldog-style face and short little ears.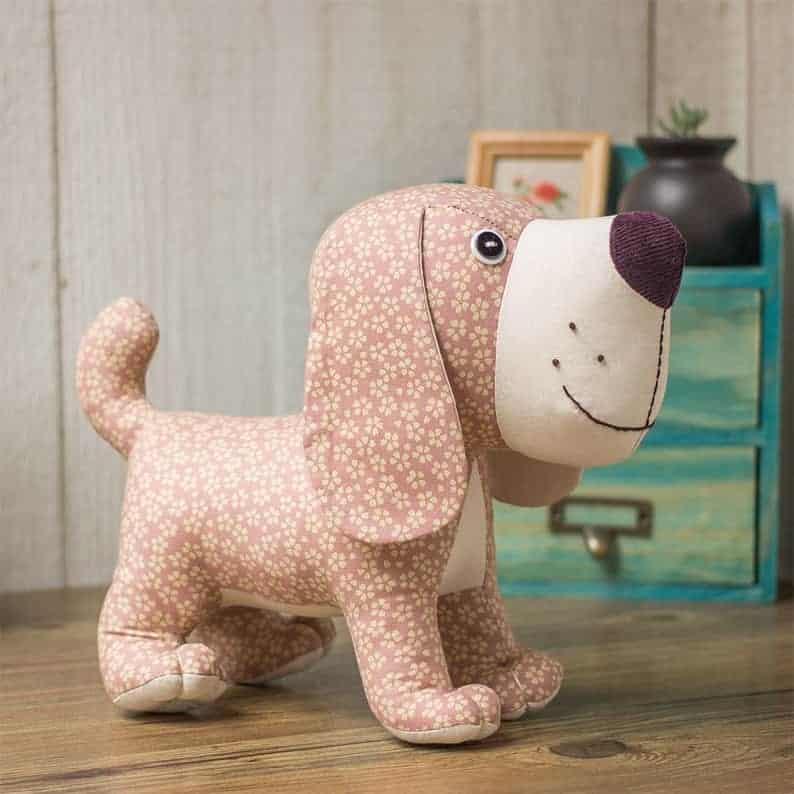 Xanthe Patterns has this adorable standing puppy dog pattern. Look at the cute little tail, just asking to be wagged!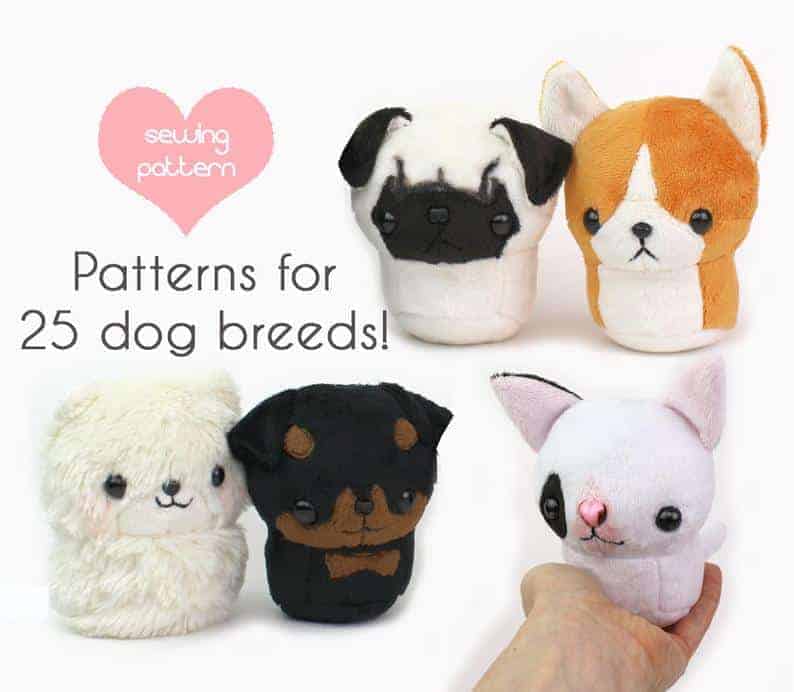 The Teacup Puppies from Teacup Lion are a puppy sewing pattern with options for 25 different breeds, including Chihuahuas, Huskies, Labrador retrievers, poodles and terriers. There's sure to be a version that will match your favourite pet!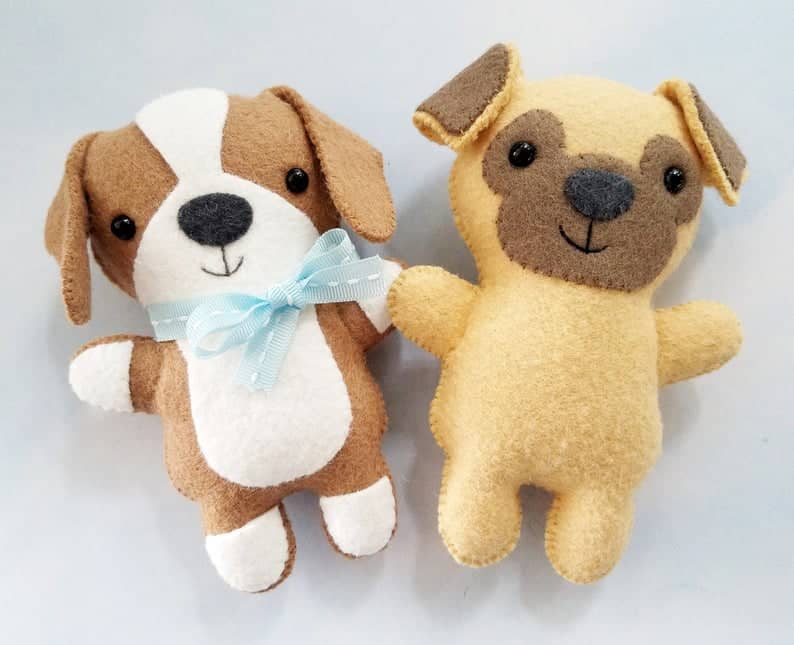 The Beagle and Pug pattern from Xanthe Patterns is a sweet and simple felt dog sewing pattern. They'd make a great baby toy without the safety eyes.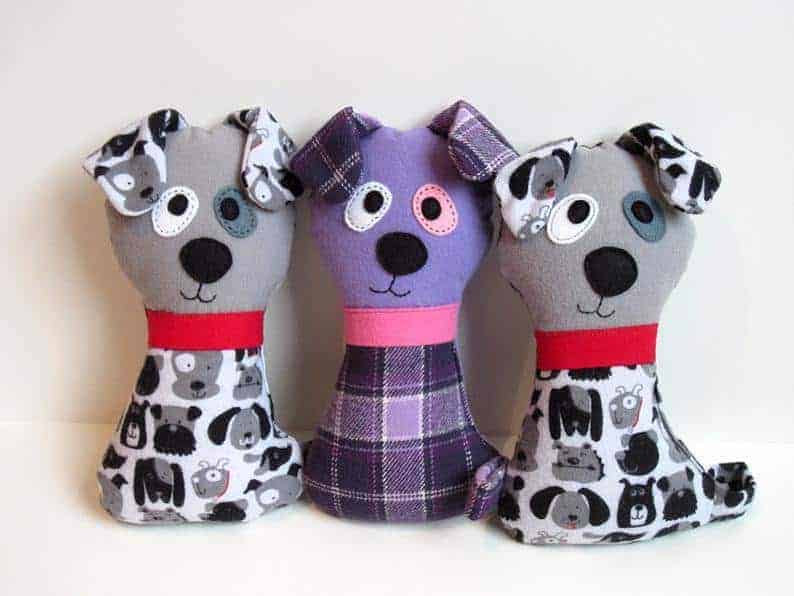 Scruffy the Dog from My Funny Buddy is another cuddly plush dog sewing pattern that would make a great gift for the dog-loving baby or toddler.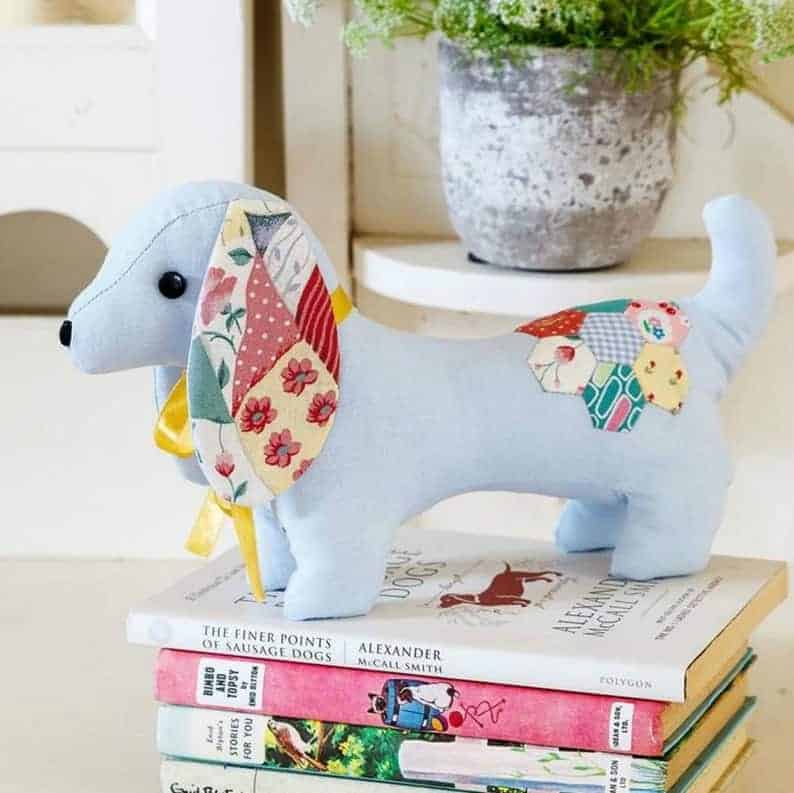 The Dachshund Dog from Sweater Doll is a vintage-1960s-style stuffed dog sewing pattern. It can be made with or without the cutie hexie patch.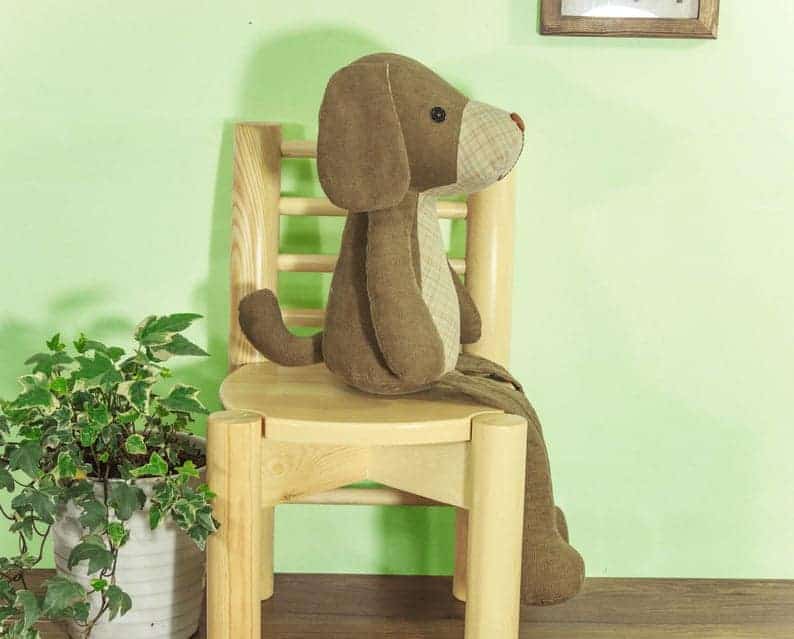 I can totally see this stuffed puppy dog from Xanthe Patterns being carried around by the ear by an adoring toddler, and getting big cuddles in bed at night.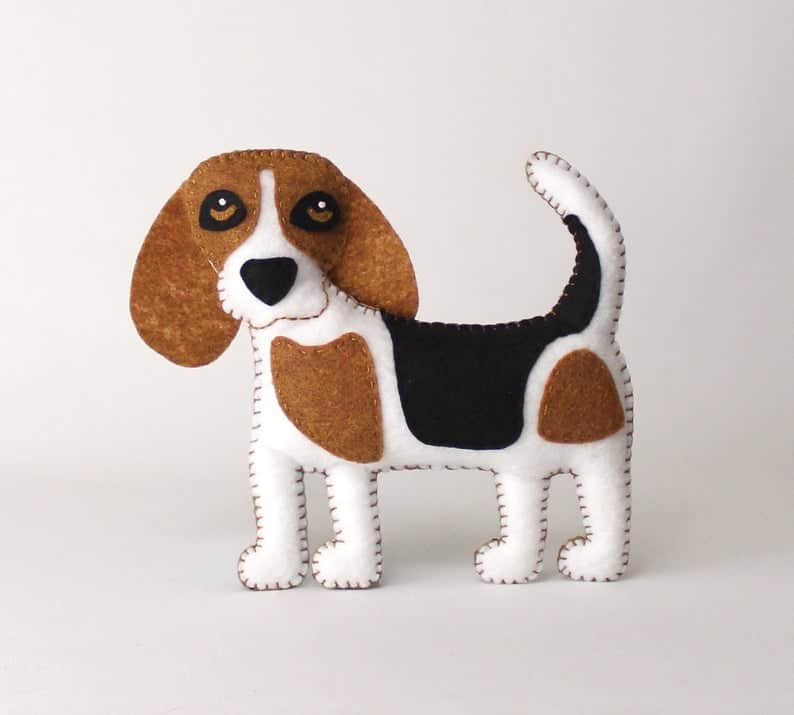 Little Softie Shoppe has some lovely, realistic felt dog sewing patterns, including this sweet beagle. His slightly sad eyes are just perfect!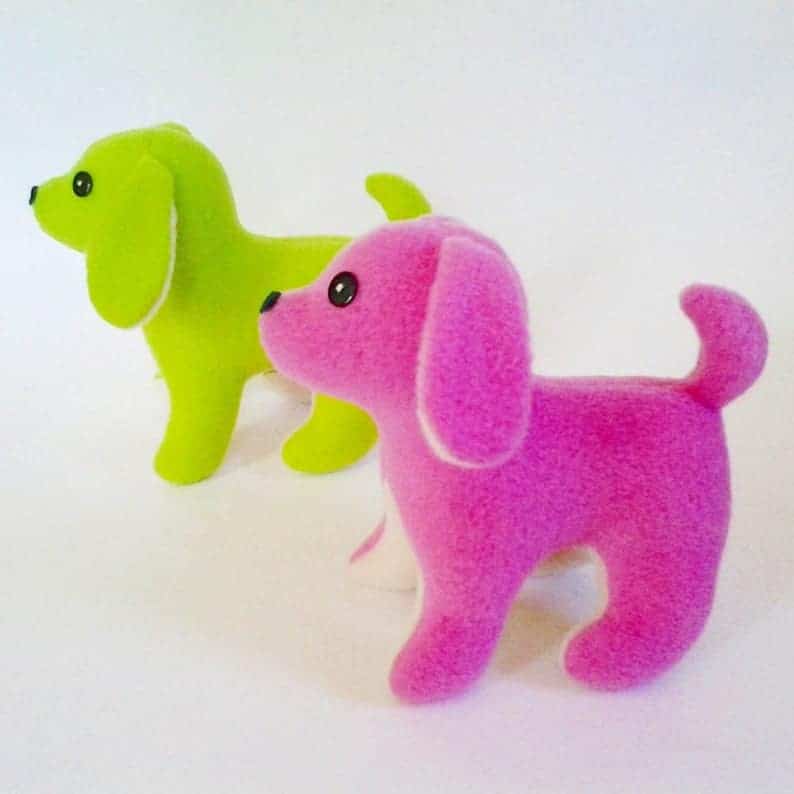 The stuffed dog plush pattern from ABC Sewing Patterns is so cute and happy. It's another pattern with a very waggily tail!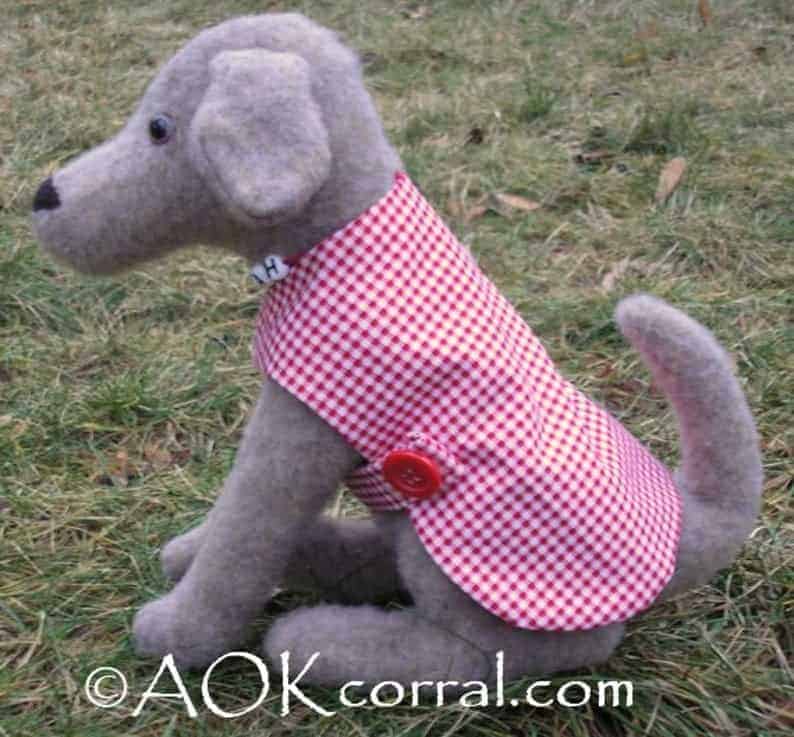 This stuffed dog sewing pattern from AOK corral includes a removable dog coat. It would make an excellent sitting dog doorstop if filled with something heavy.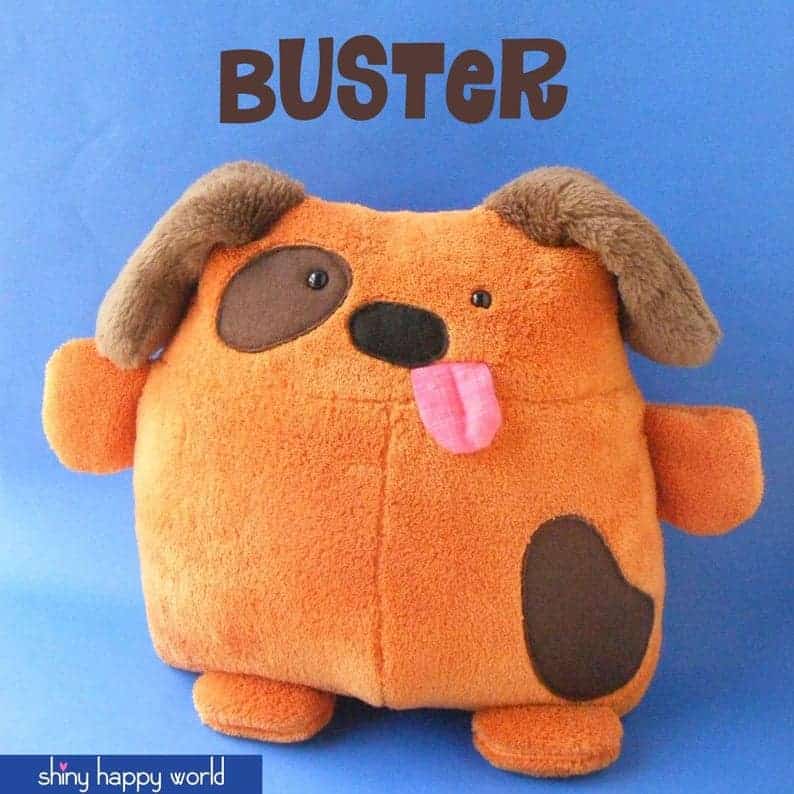 Buster the dog is a puppy plush sewing pattern from Shiny Happy World just designed for cuddling. And look at that cute little tongue hanging out!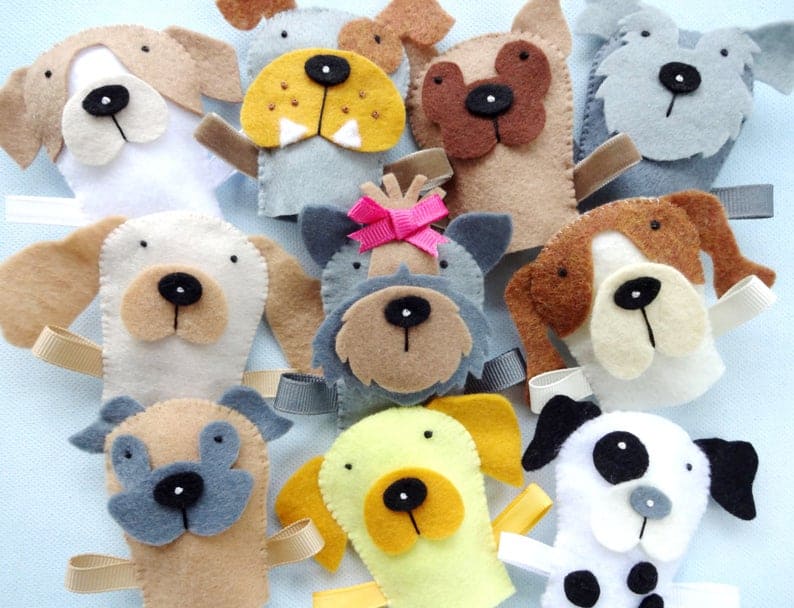 If you're looking for finger puppets, check out this felt dog set from Precious Patterns. It includes 10 different puppies: a beagle, basset hound, yellow lab, bulldog, pug, yorkie, schnauzer, boxer, dalmatian and cocker spaniel.
Isn't that just the cutest collection of stuffed dog patterns?