11 Merriest Christmas Ornament Sewing Patterns
Decorating the Christmas tree is such a special family tradition. Getting the ornaments out of the box, and remembering Christmases gone by. In our family, each family member has special Christmas ornaments that they hang on the tree.
Every year, we add to our ornament collection. Handmade Christmas ornaments give a special touch. You can personalise them to your family. Here are 11 of the merriest Christmas ornament sewing patterns.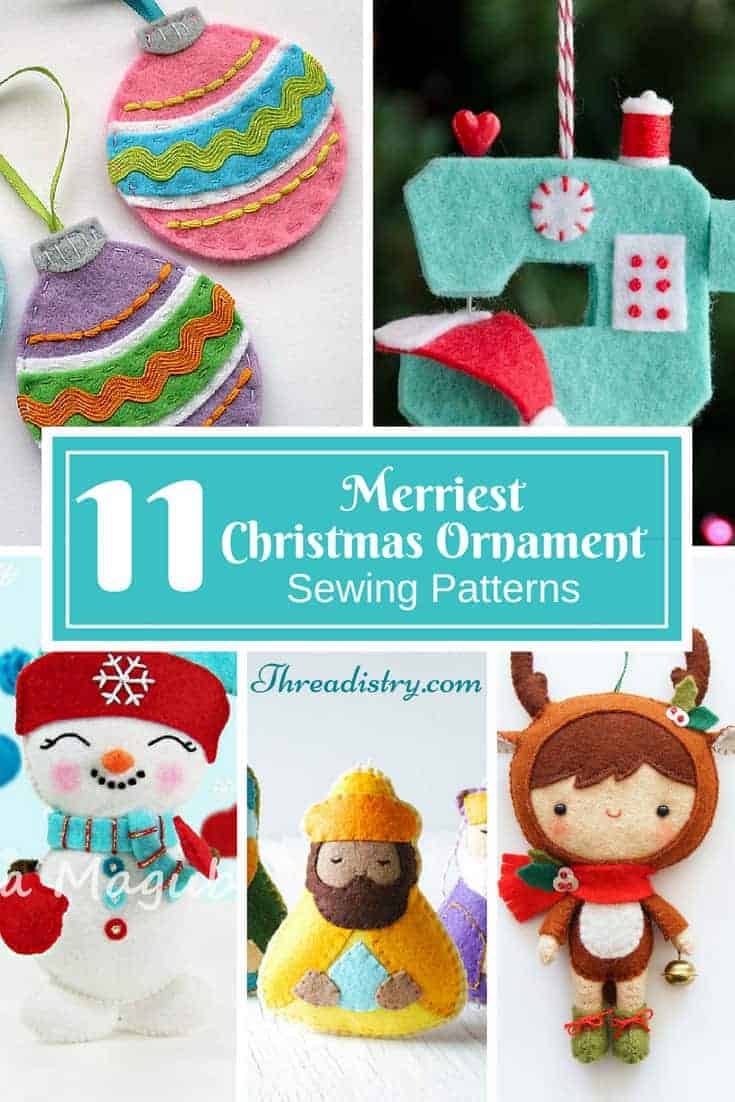 This post contains affiliate links. If you purchase from these links, Threadistry may receive a commission at no cost to you.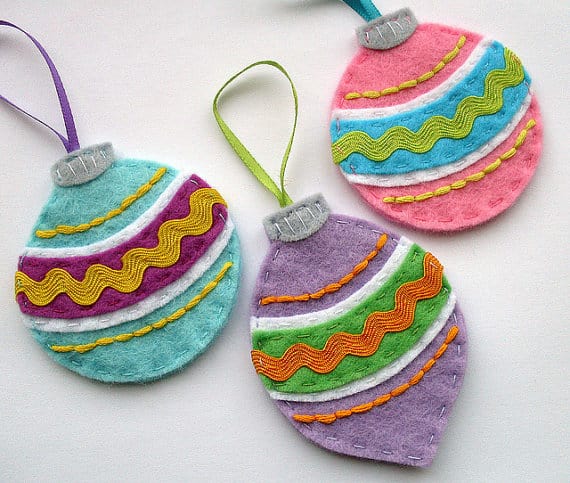 This vintage bauble pattern is from Lupin. I love a project that includes ricrac!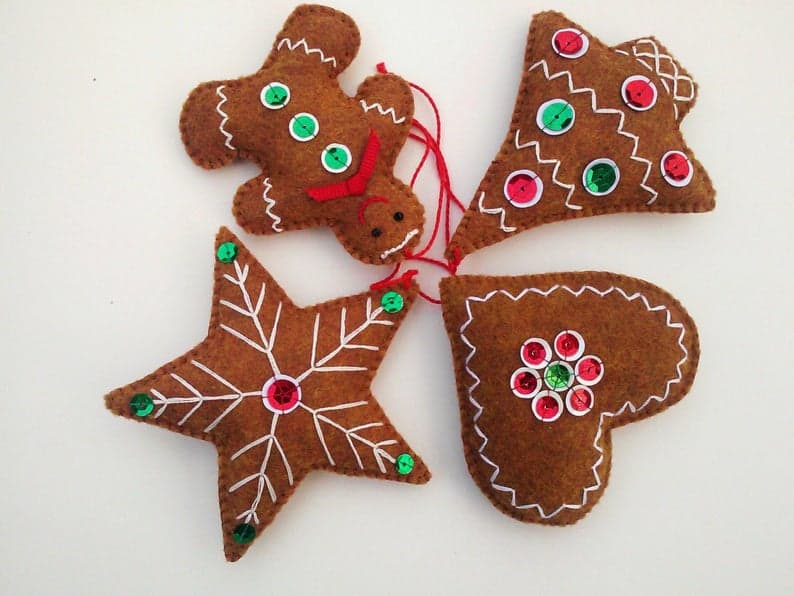 Gingerbread is such a symbol of Christmas. Why not hang some felt gingerbread from your tree, with this pattern by Patricia Welch Designs?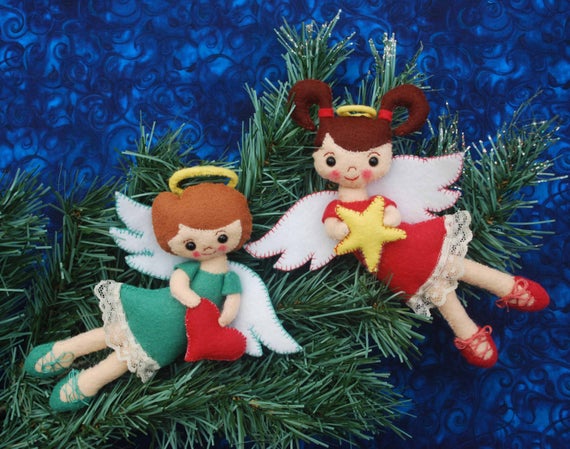 These are the cutest and most relaxed angels I've seen. They remind me of my daughter (except she's no angel!). (Pattern by Pixie Sneezes).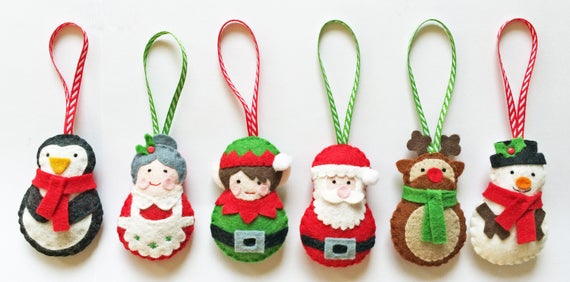 Sew Sweet UK has an adorable pattern for the whole Santa crew. Don't they just make you smile!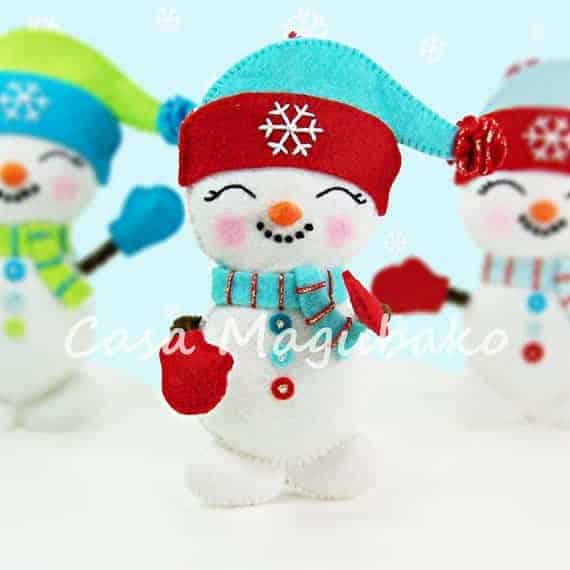 These felt Snowmen by CasaMagubako have the cutest faces, and bendable arms too.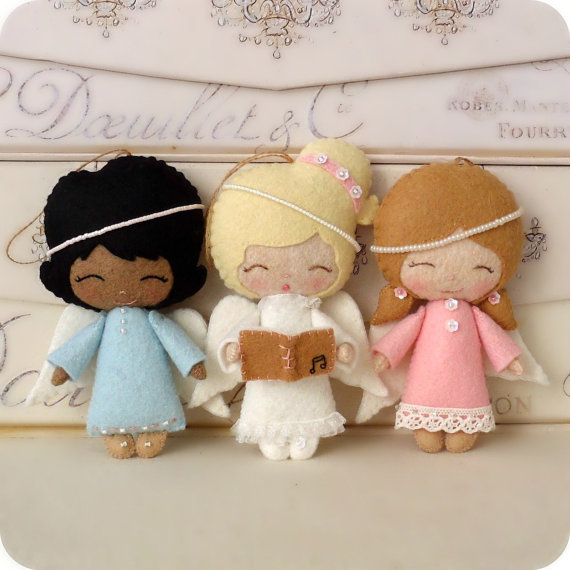 Gingermelon has some absolutely adorable patterns, and these angels are no different. So many different sweet details to choose from.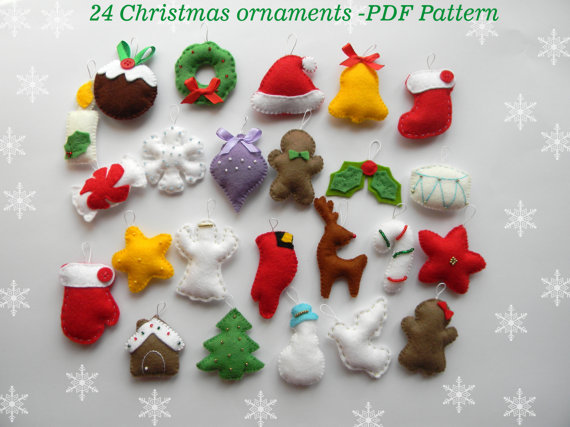 This collection of 24 ornaments from Magic Pattern Shop would make a great advent calendar, or would be perfect to fill up the Christmas tree.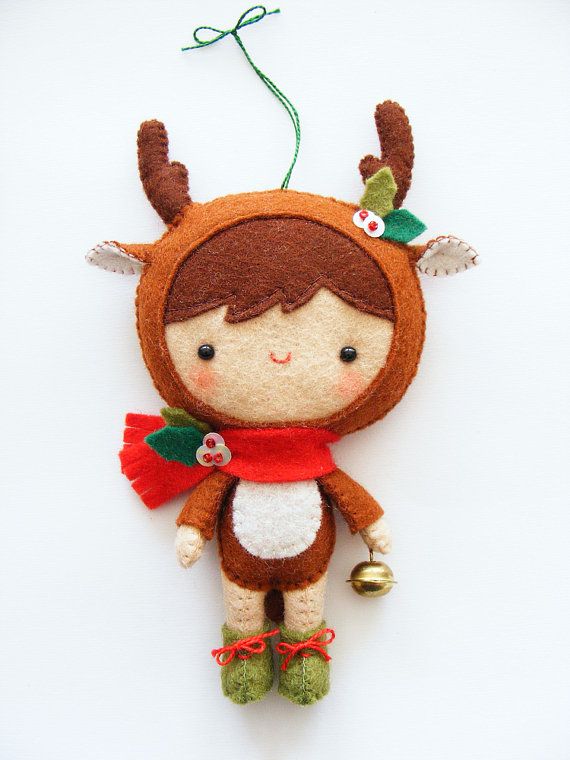 What is cuter than a pixie dressed up as a reindeer? This pattern from iManuFatti is too cute for words!
Another pattern from Lupin are these sweet angels. A few options to choose from the make the perfect angel for your family.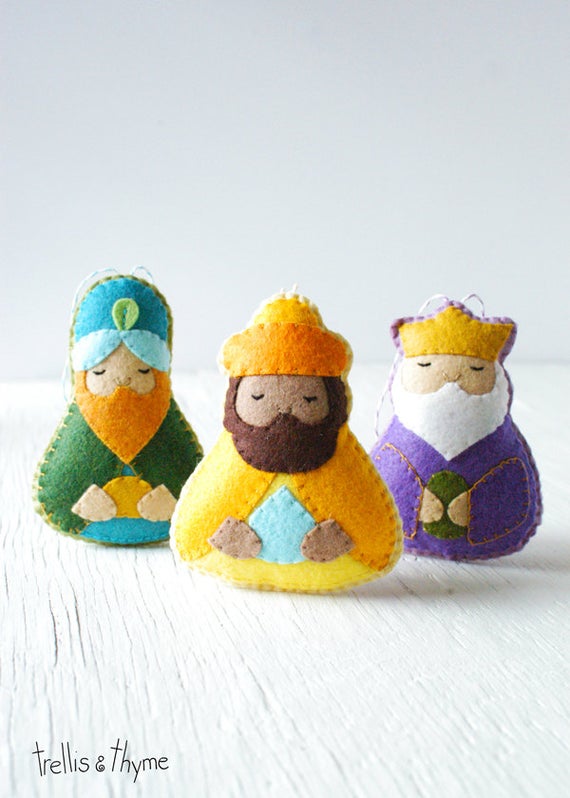 For a nativity scene, make the three wise men with this pattern from Trellis & Thyme.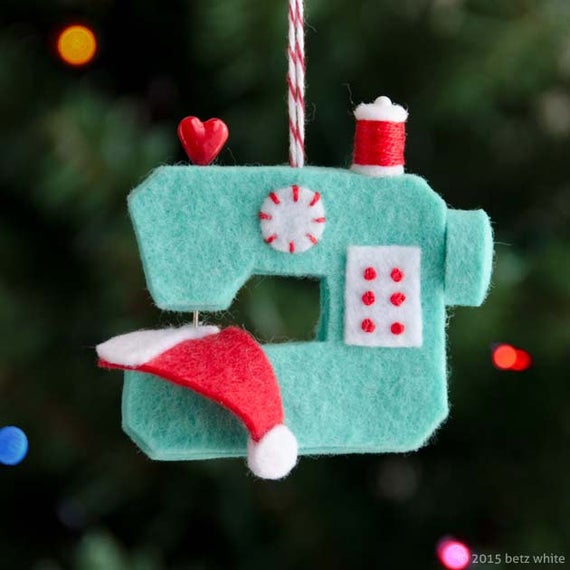 And lastly, why not include your love of sewing in your Christmas decorations? This sewing machine ornament pattern by Betz White is just perfect. I love the Santa hat in the machine!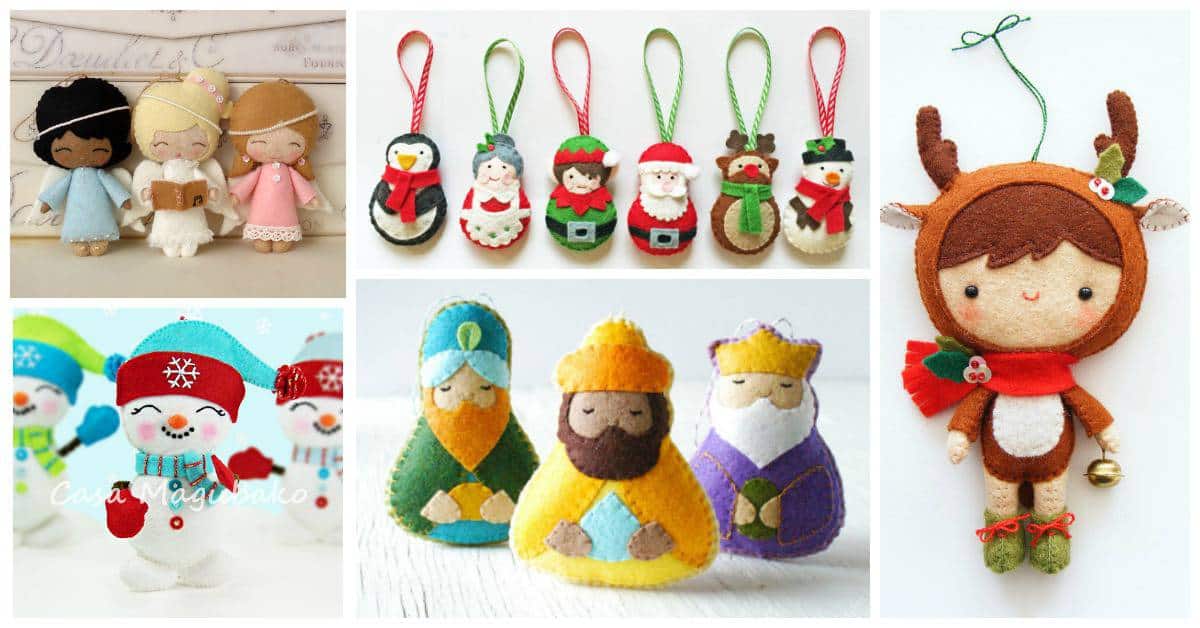 What's your favourite handmade Christmas ornament?
Want more Christmas sewing inspiration: