Craft a Christmas heirloom: Advent Calendar Kits to Sew | 2021
Celebrate the countdown to Christmas with these DIY Advent Calendar Kits to sew. These sewing kits contain the pattern, template, fabric and more to create a handmade family heirloom. Choose from felt, fabric and quilt designs, from easy to more elaborate. So many fun craft ideas!
I've previously shared my favourite advent calendar sewing patterns. But what if you don't have a big stash of felt or the idea of transferring all the pattern details fills you with dread? Make sewing a Christmas heirloom easy with these advent calendar kits to sew.
Whether you want to sew something elaborate or simple, a kit can eliminate the more annoying parts of sewing – finding the right fabrics, transferring the pattern details, some even come with pre-cut fabric! Printed panels can make a simple sewing project look so much fancier.
Here are my favourite advent calendar kits to sew:
Disclosure: This post contains affiliate links. If you purchase after clicking these links, Threadistry may receive a small commission, at no cost to you.
Felt Advent Calendar Kits to sew
Bucilla has the most amazing felt advent calendars to sew yourself. The details on these are gorgeous. They take a long time to sew, but you'll be left with the most gorgeous family heirloom. Here are my favourite advent calendars from Bucilla: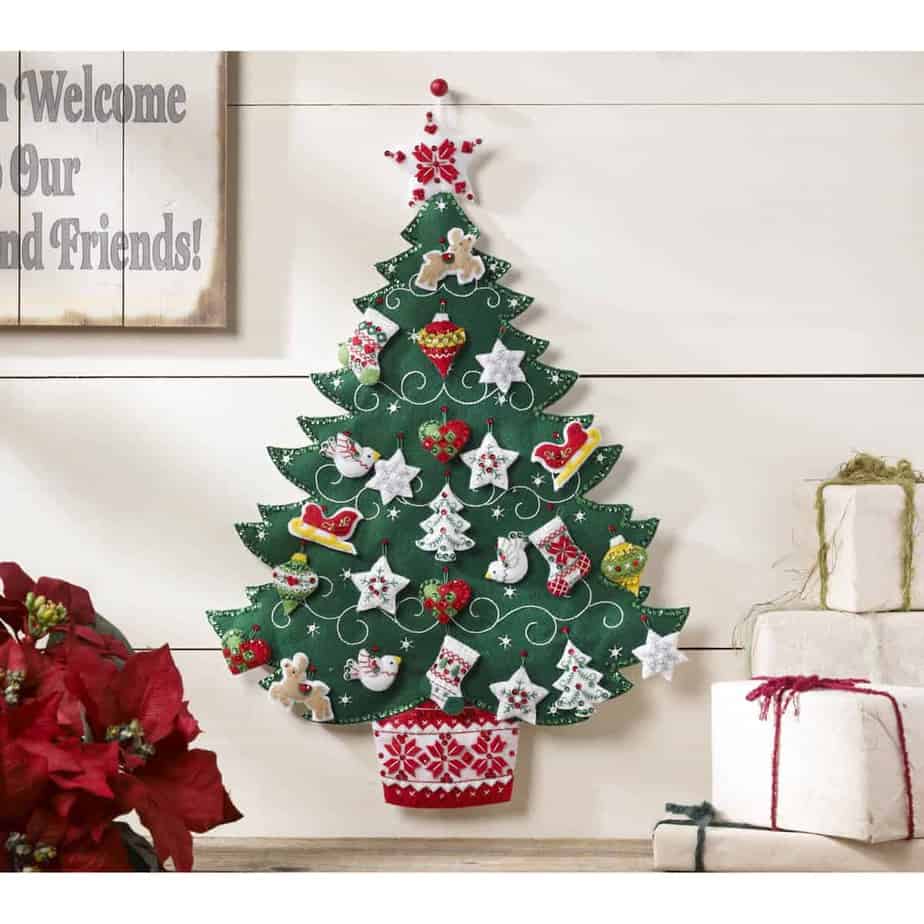 Nordic Tree felt advent calendar kit. Available to buy on Etsy and Amazon.
Must Be Santa Felt Applique advent calendar. Available to buy on Amazon.
Looking at the reviews on Amazon for the Bucilla advent calendars, most of the negative ones are from people who didn't release they have to sew it up themselves. Find more Bucilla felt advent calendar kits on Etsy here.
Make a cute Santa's Workshop felt advent calendar with this kit that includes felt, glitter felt, embroidery floss and magnets that hold the pieces in place.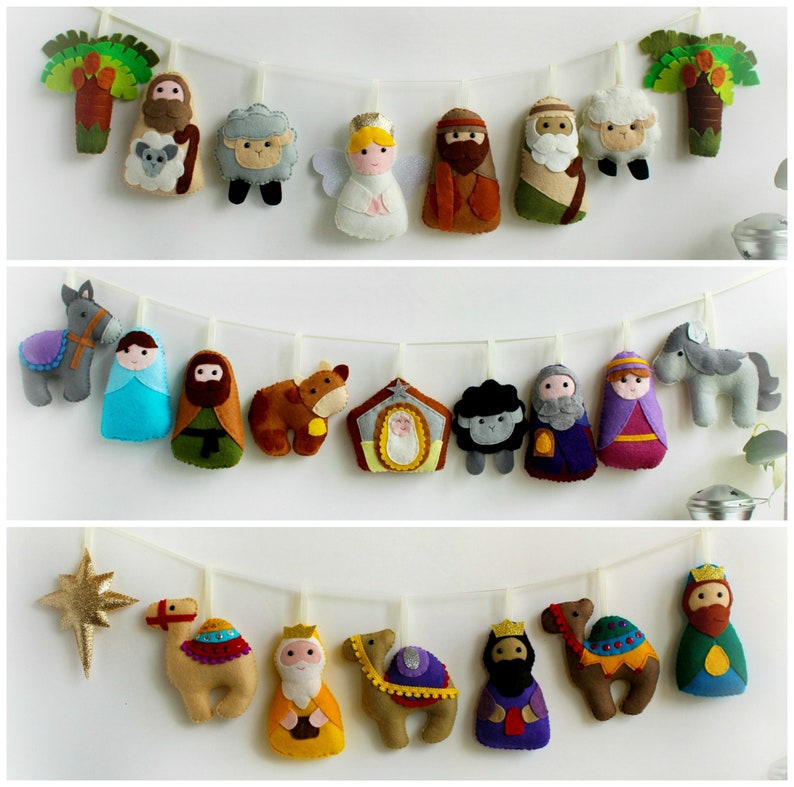 Sew 24 Christmas Nativity Ornaments for a Jesse Tree or Advent calendar garland with this craft kit from Polly Chrome Crafts.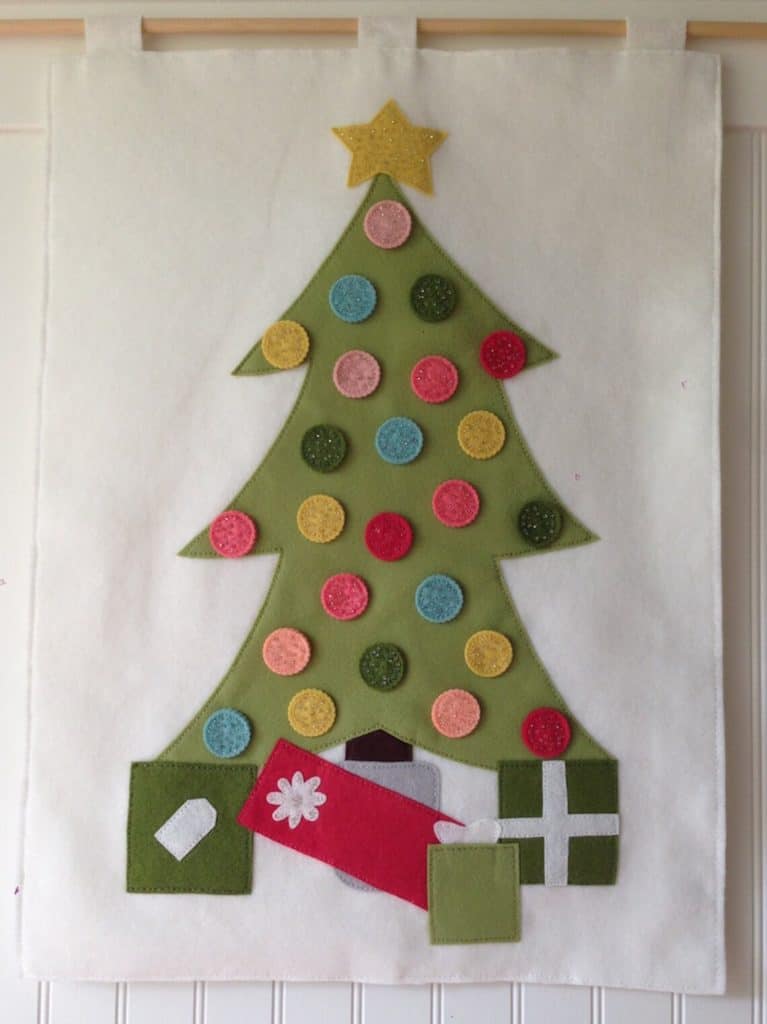 This simple but fun Christmas Tree advent calendar kit comes with pre-cut wool felt shapes and all the other supplies necessary to make your calendar.
Fabric Advent Calendar Kits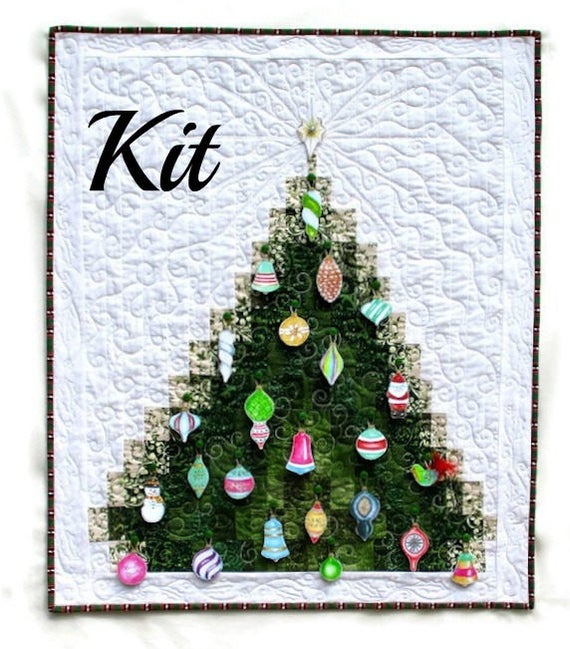 This Bargello kit contains a pattern, panel with the ornament designs, plus the fabric and buttons required to make the quilted Christmas tree wall hanging.
Advent Calendar Fabric Panels
An alternative to an advent calendar kit to sew is to create your own kit with an Advent Calendar Fabric Panel. Get some batting and binding and use the pre-printed fabric to create a special advent calendar.
Here are my favourite advent calendar fabric panels:
It's been years since I made our reusable family Advent Calendar and it's so special to pull it out each year.
What are your favourite advent calendar kits to sew?