Simply Sweet Baby Bonnet sewing patterns
There's something special about an old-fashioned bonnet that looks so adorable on a toddler or baby. It's harder to get away with as an adult – a little too Jane Austen for our times, but maybe we should bring it back. It's the perfect way to hide the fact I should have washed my hair two days ago!
As we're heading towards Easter, it makes me think of the classic song from the film Easter Parade (written by Irving Berlin):
"​In your Easter bonnet
with all the frills upon it,
You'll be the grandest lady in the Easter parade."
I could watch Judy Garland films all day!
If I can't wear a bonnet, the next best thing is sewing a bonnet for a baby or toddler. Snuggly fleece or fur is perfect for winter, or a wide brim and flowery fabric is lovely to shade baby's face in warmer weather. There are some adorable baby bonnet sewing patterns for girls and boys.
Note: Please take care when putting a bonnet on your baby. Never leave a baby unattended with a baby bonnet as the straps are a choking risk (or could get wrapped around a baby's finger).
Whether it's an Easter bonnet, a cute hat to keep the sun off baby's face or something special for the baby photos, here are the sweetest baby bonnet sewing patterns:
Disclosure: This post contains affiliate links. If you purchase after clicking these links, Threadistry may receive a small commission, at no cost to you.
Vintage-style baby bonnet sewing patterns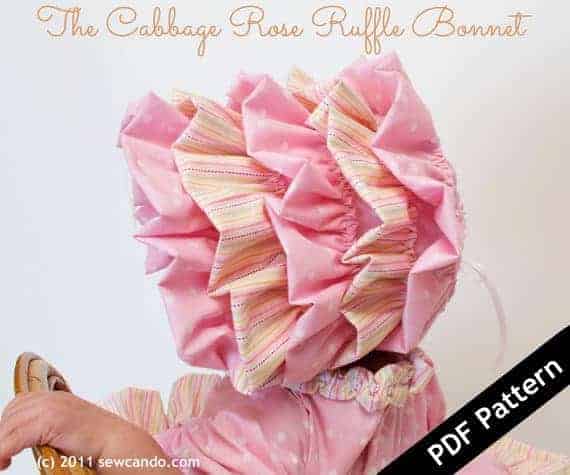 The Cabbage Rose Bonnet sewing pattern by Sew Can Do is so cute with all its ruffles!
Whimsical baby bonnet sewing patterns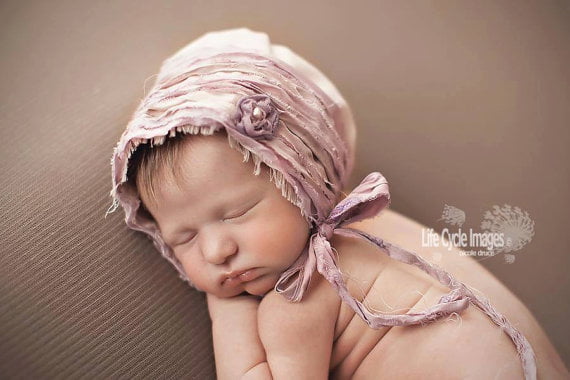 The Eden Madison Rustic Fabric bonnet by MonkeyMooMoo33 is so sweet for newborn photos with its rustic feel.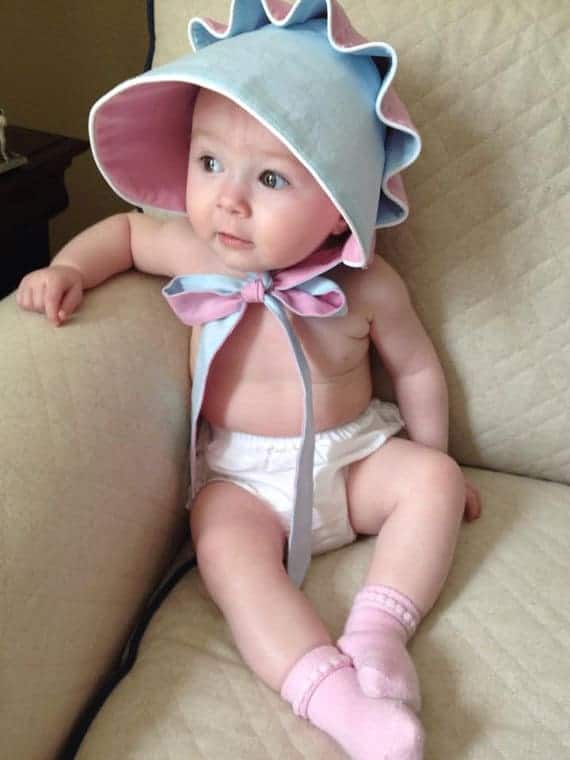 The Ruffle Button Bonnet sewing pattern by The Royal Details is such a sweet look, and somehow looks modern and vintage all at once.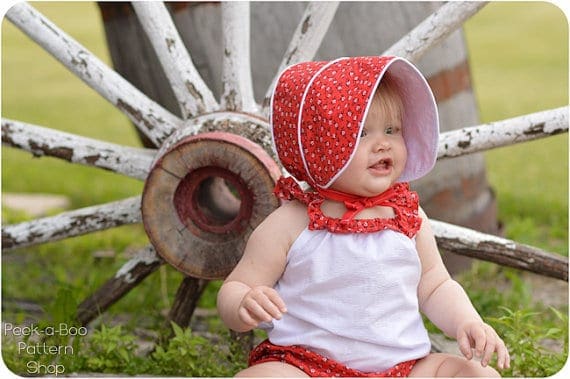 The Bluebell Sun Bonnet sewing pattern by Peek-a-boo Patterns is a simple but classic design, and the piping just gives that extra touch!
Fun Baby Bonnet Sewing Patterns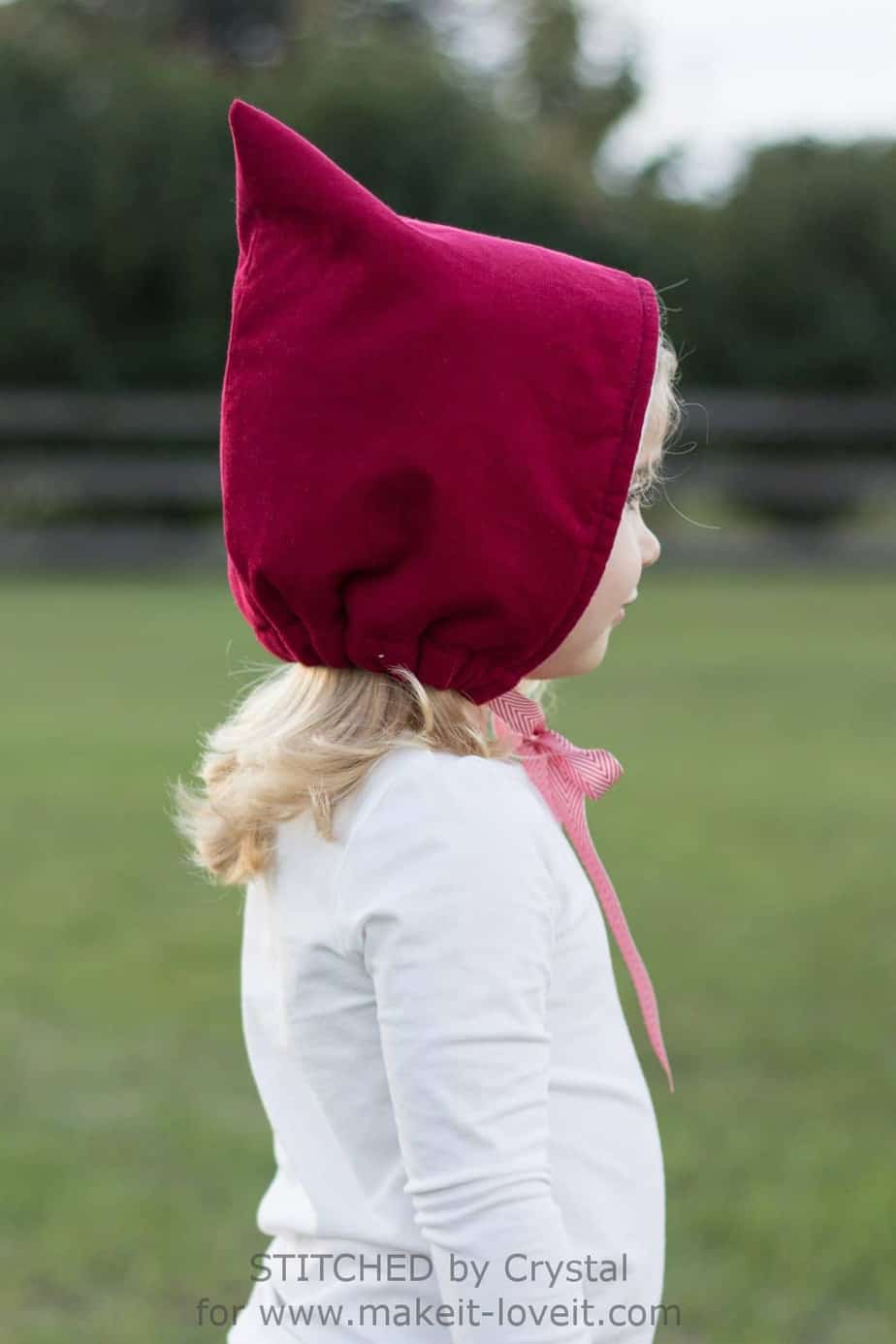 The Pixie Hat Bonnet sewing tutorial by Stitched by Crystal is perfect for your little woodland fairy!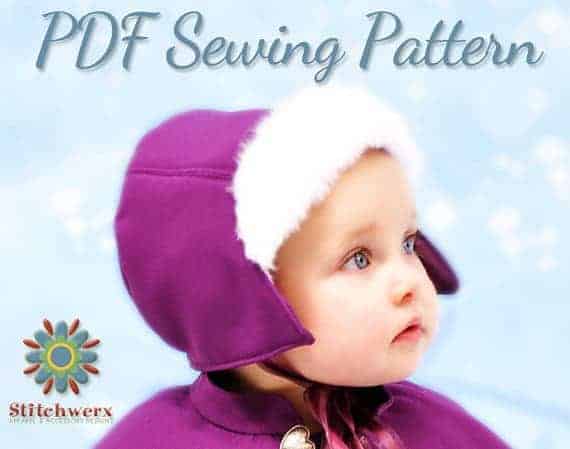 Sew a Frozen/Princess Anna winter bonnet with a fur brim with this sewing pattern by StitchwerxDesigns (which has variations for simpler bonnets too!).
Polluted Pixie has lots of adorable baby bonnet sewing patterns, including this cute Bunny Bonnet Sewing Pattern.
What are your favourite baby bonnet sewing patterns?
More sewing inspiration: