Cute Sewing Pattern Weights | Gifts for Sewists
Don't waste time pinning patterns to your fabric (which damages the fabric). Save time by holding the fabric and patterns in position with these cute pattern weights. They're also a great gift ideas for people who sew!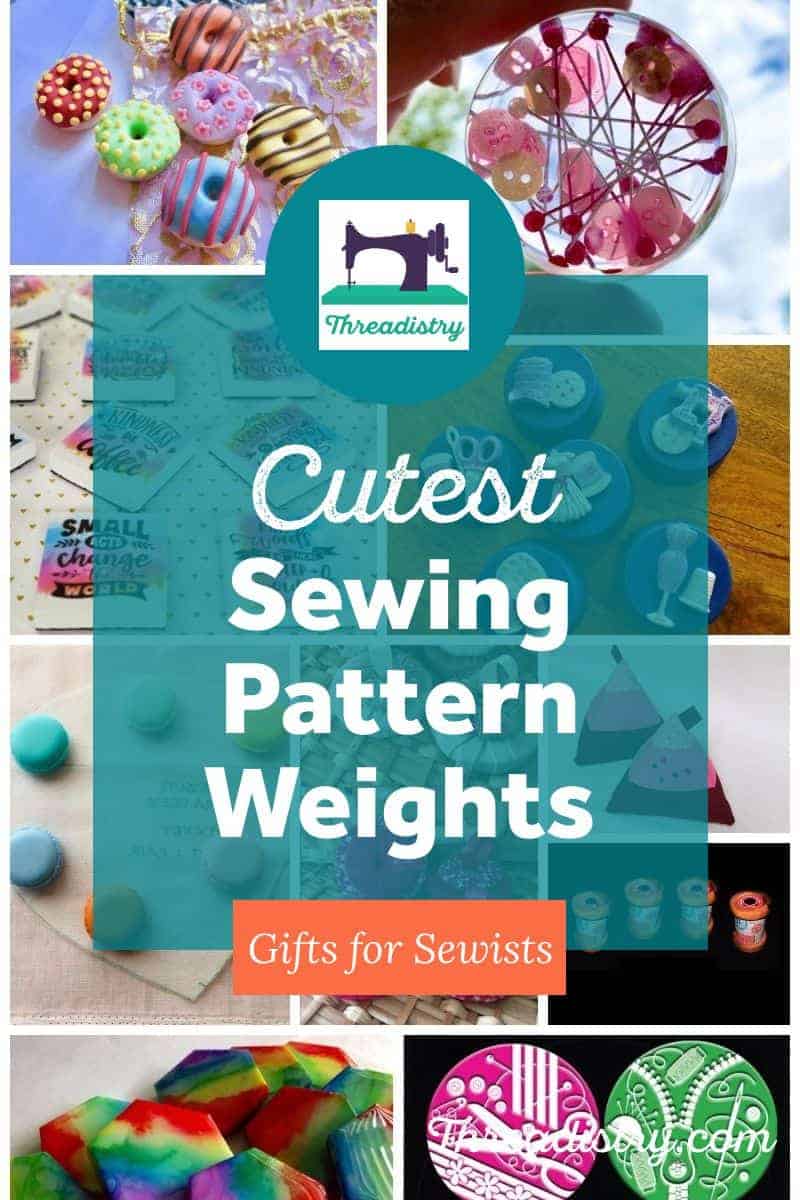 This post contains affiliate links. If you purchase from these links, Threadistry may receive a small commission at no cost to you.
What are pattern weights?
But firstly, what are pattern weights?
When my Mum taught me to sew, the first step was to pin the delicate tissue paper pattern to the fabric. This stops the pattern from moving around while you're cutting it out.
But the pins can tear and damage the pattern. When first starting out, it's also easy to shift and put bumps into your fabric when pinning. Now, with print-at-home pdf patterns, the thicker printer paper can be quite difficult to pin.
Enter sewing pattern weights!
Place your pattern on top of your fabric, and place one or more fabric weights on top of the pattern to hold it in position. The number you need depends on the size and shape of the pattern piece. Generally, 1 for smaller pieces and 2-3 for larger ones.
Then you can cut out your pattern! You can shift the weights around as you cut if they get in your way.
They are a great sewing tool to hold your fabric and pattern in place when cutting (without tearing your pattern), and can be a cute sewing room decoration when not in use.
Tile Pattern Weights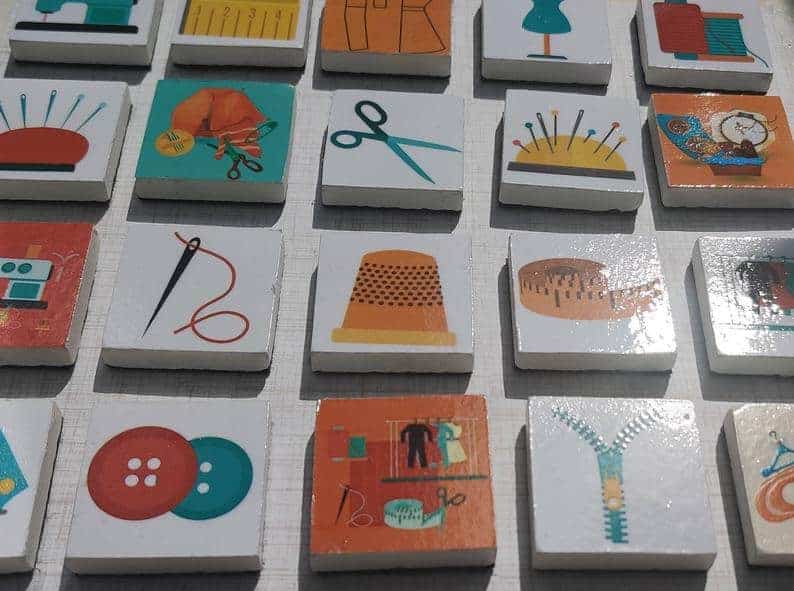 Of course, the first place to start is fabric weights with a sewing theme! Get this cute set of 8 sewing weights from ThanksImadeThem.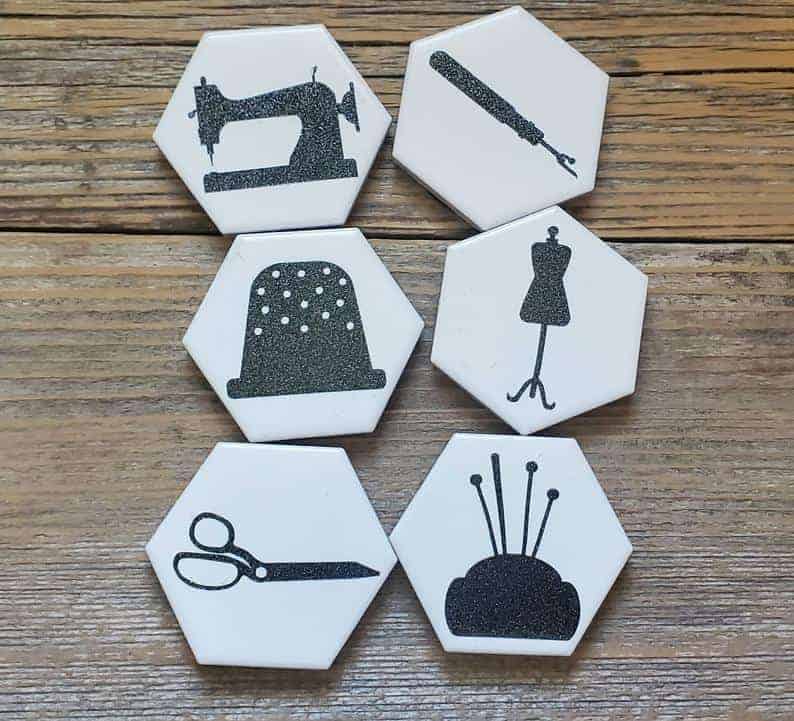 Sticking with the sewing theme, if hexagons are more your style, here's some stylish monochrome weights for sewing from Painted Harlot Fiber.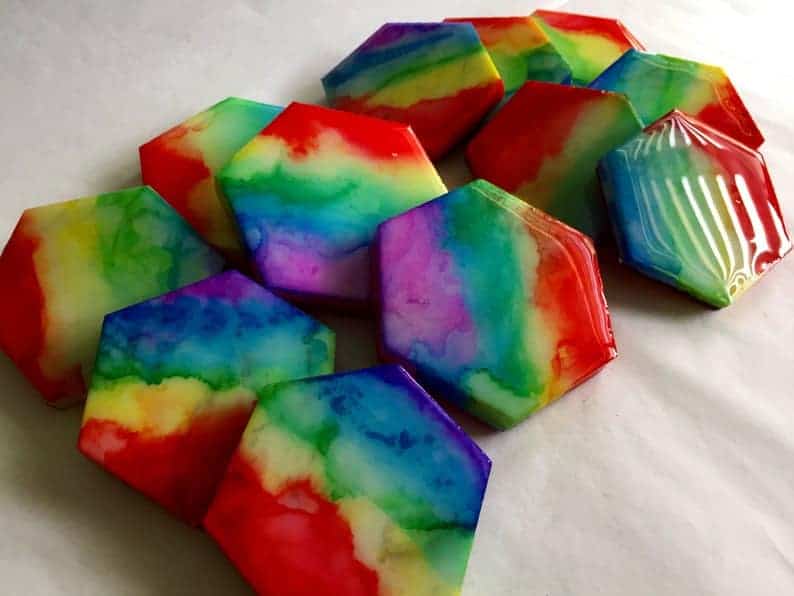 Of course, after monochrome comes rainbows! There really is a pattern weight for every style! These Rainbow Marble Tile Sewing Pattern Weights are from Timestitcher.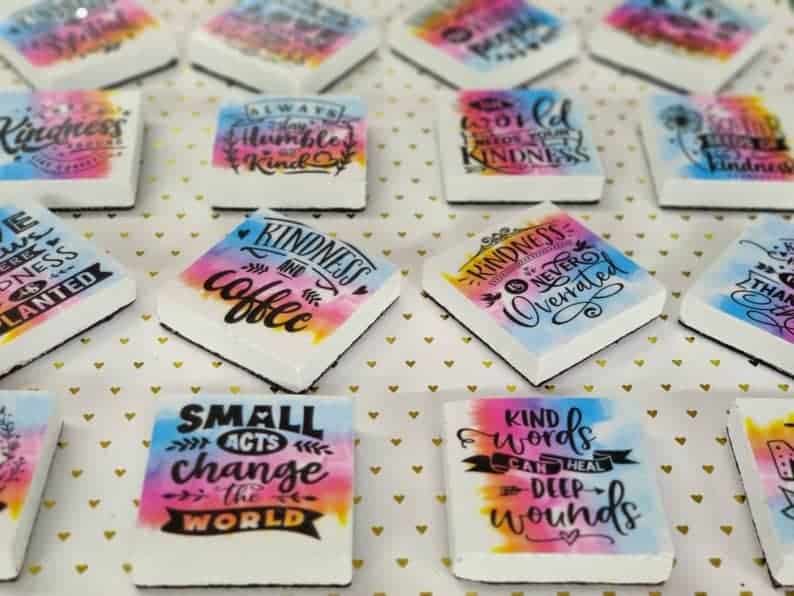 Bring a smile to your face with kindness-themed tile pattern weights from ThanksImadeThem.
Polymer Clay Pattern Weights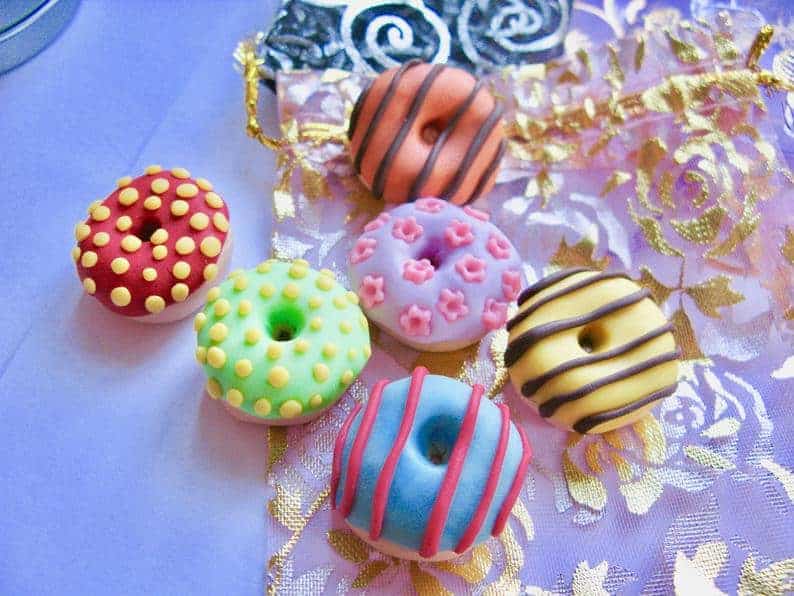 Pyramid Pattern Weights
Pyramid pattern weights are a simple design you can make yourself, but if you'd rather buy, here are a few options: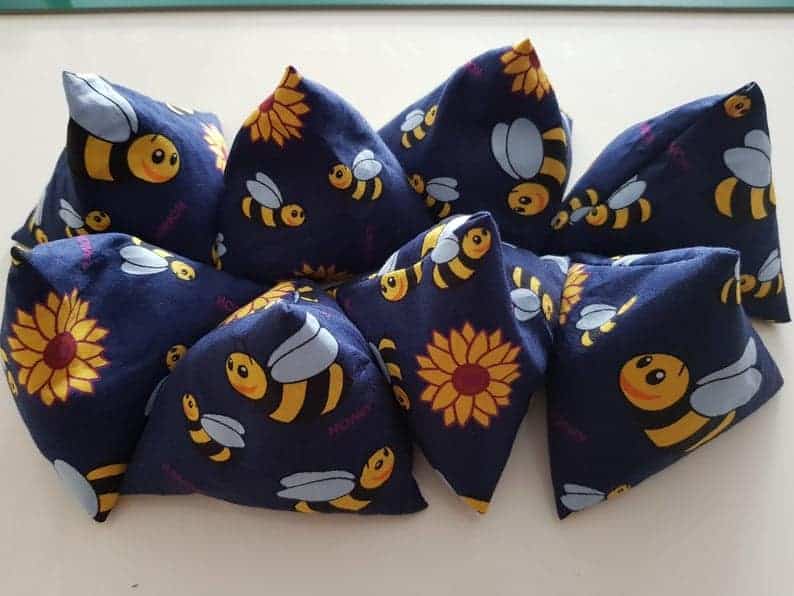 Purple Puffin Crafts has some pyramid weights in cute fabrics, including these bees and sunflowers.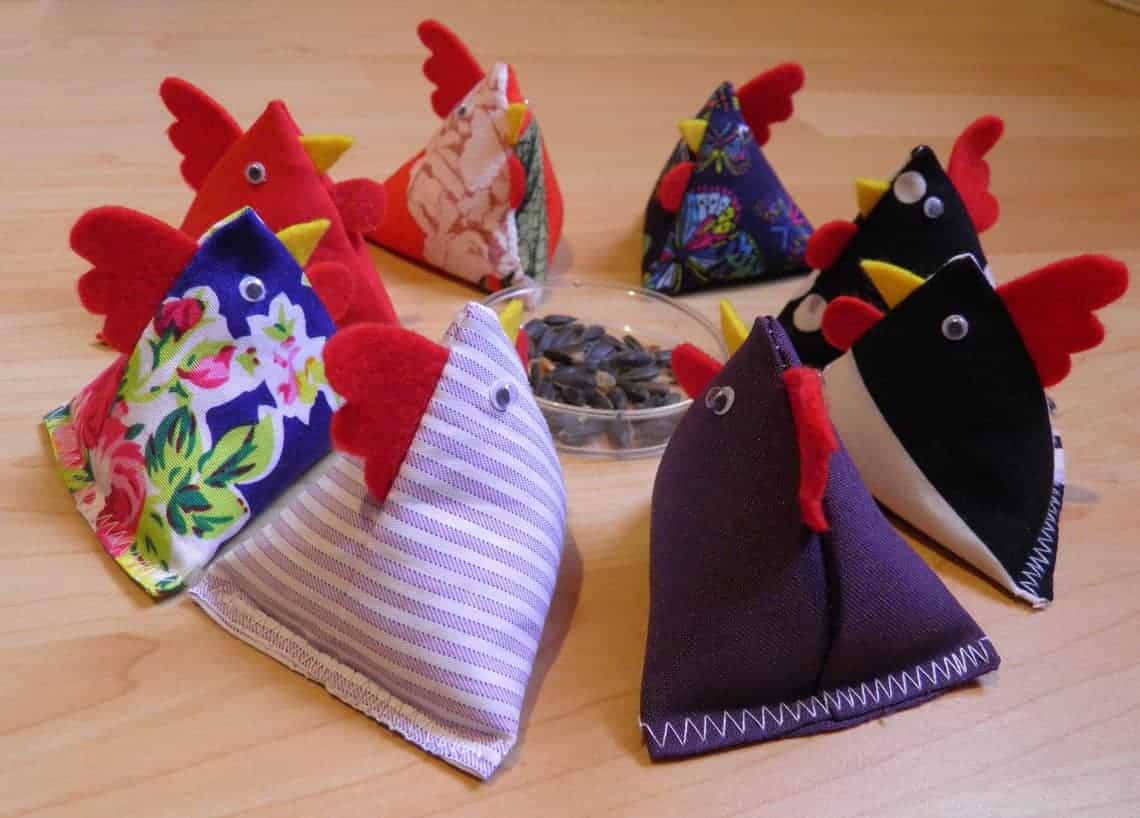 CraftyKankan has a cute set of chicken triangle-shaped weights.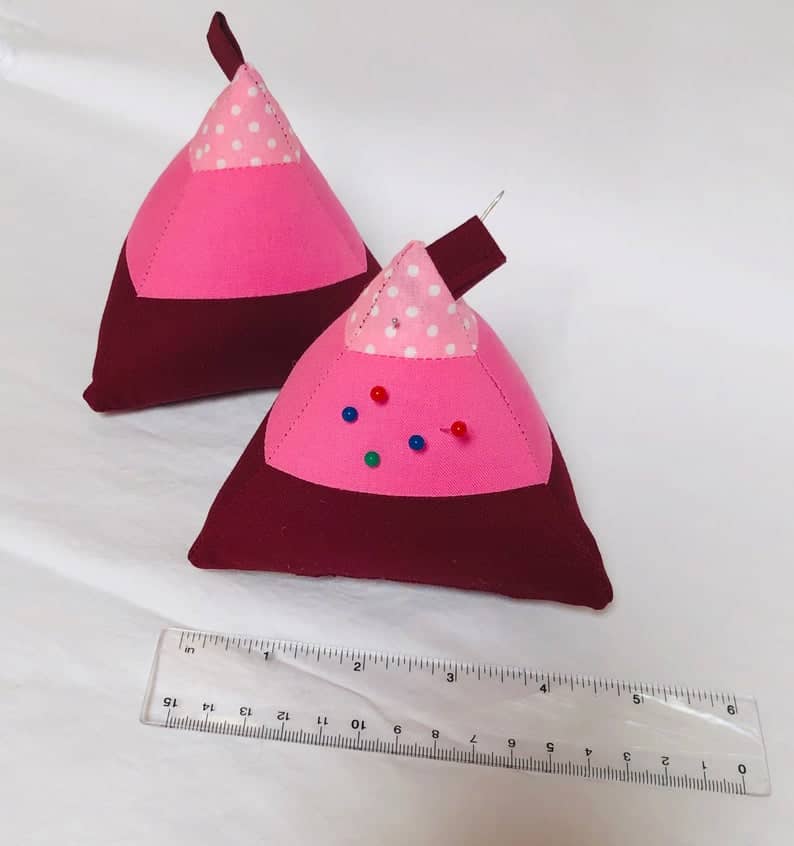 TeraGramManifests has a cute selection of tri-colour pyramid pattern weights, with a little loop on top to make them easier to pick up. They can also be used as a pin cuhsion.
More Cute Pattern Weights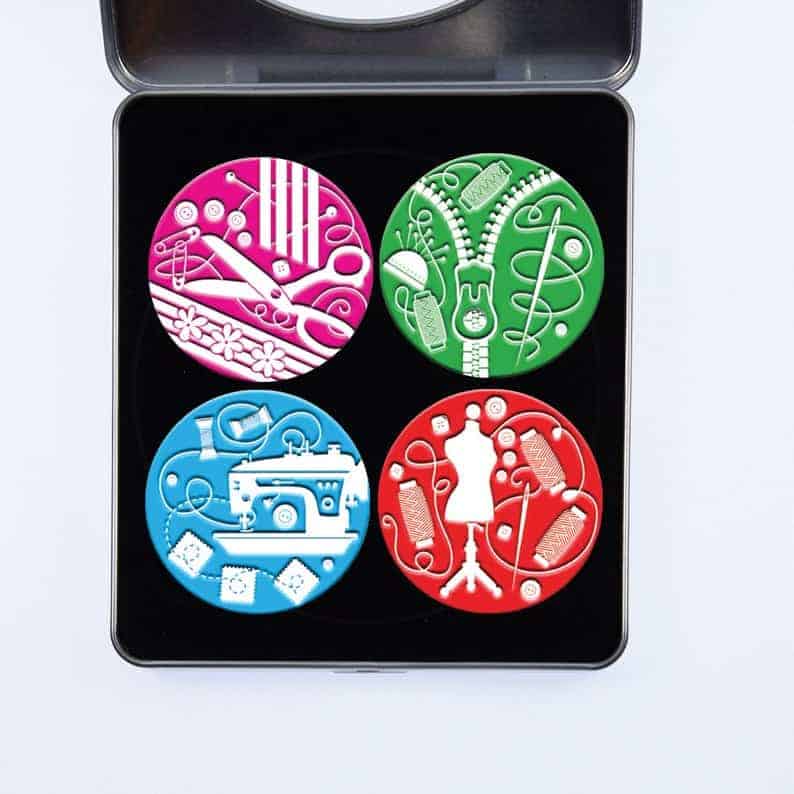 Rice Metals has a huge selection of pattern weights with gorgeous paintings and artwork. They are so pretty, but these are my favourite!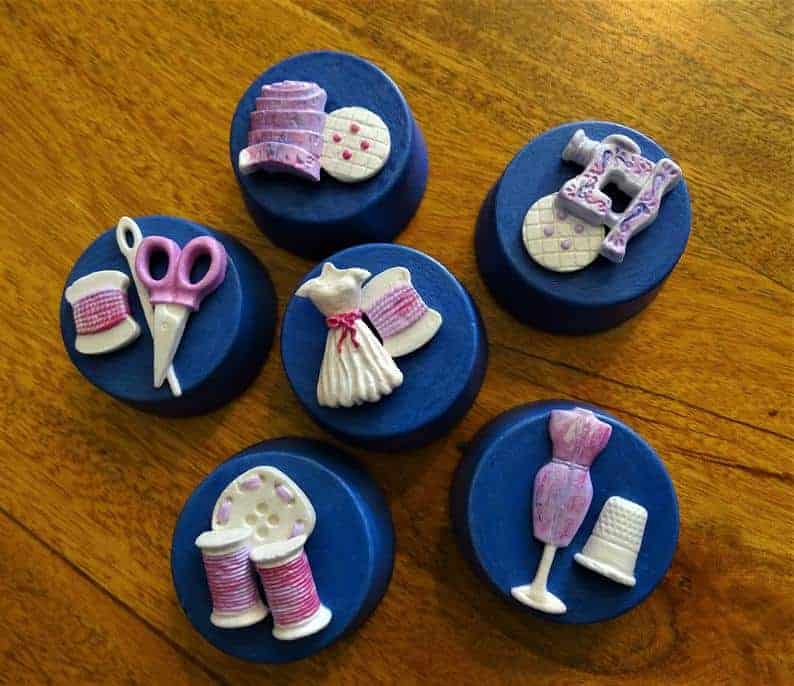 Weighting To Sew has lots of cute pattern weights, including these sweet sewing-themed ones.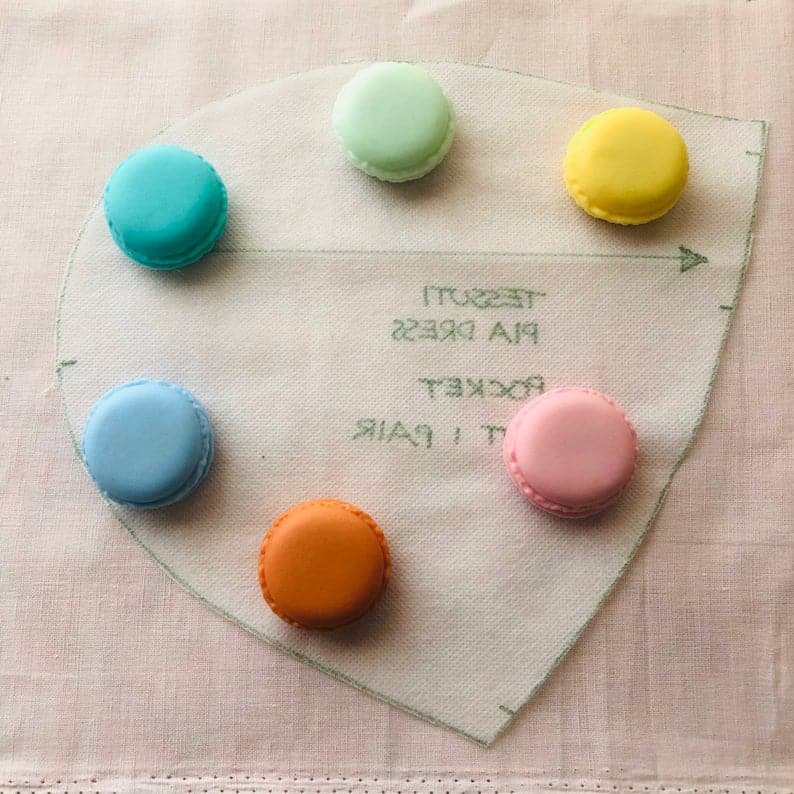 Another optiofor the sewiwith a sweet tooth: French Patisserie Macaron Sewing Weights that come in a colourful set of 6.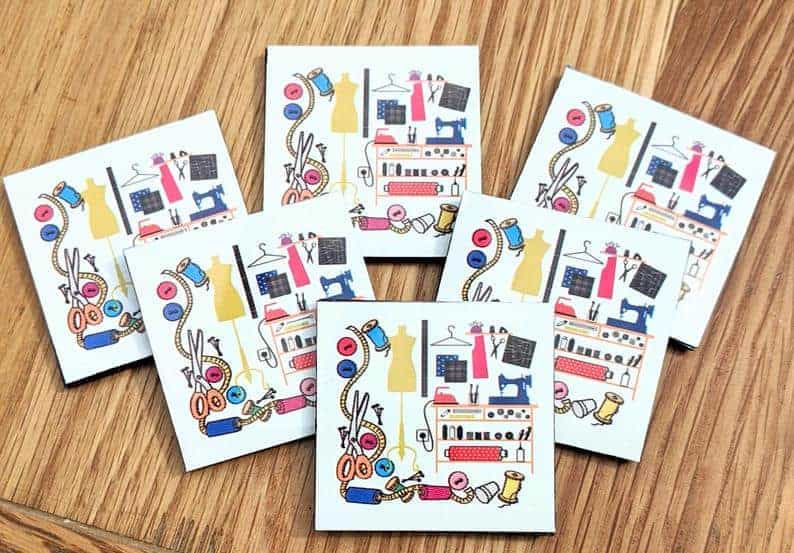 Michou Makes has another sewing-themed pack of 6 fabric weights.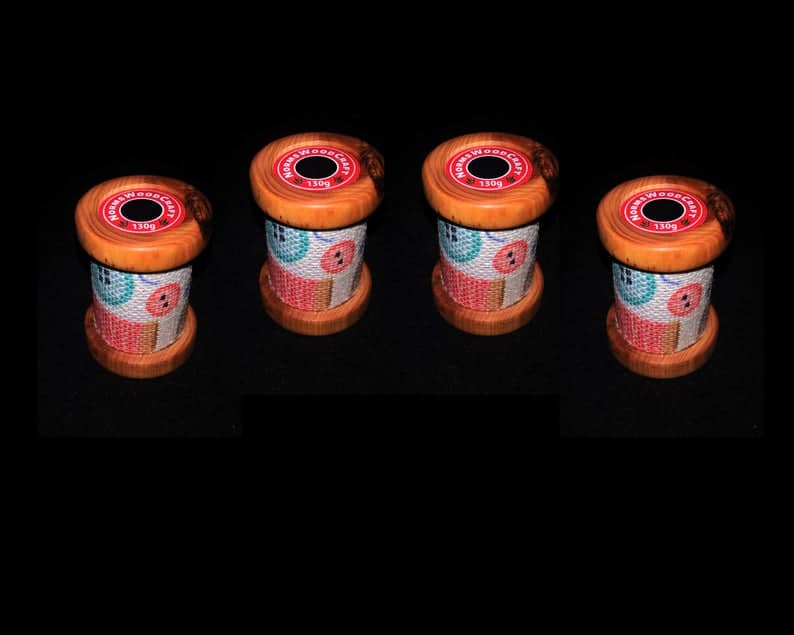 Norms Wood Craft has cute wooden thread spool weights for sewing.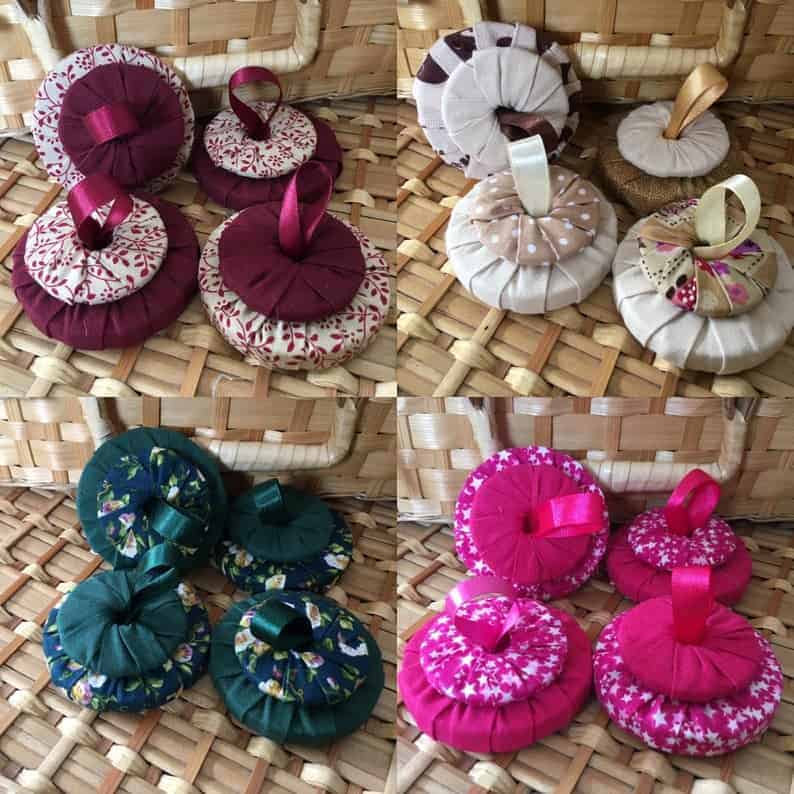 The fabric-covered weights for sewing from Laney Creations Design come on a range of colour options.
What are your favourite pattern weights?
Looking for more cute sewing-related items: