Create an amazing miniature sewing display
Do you collect anything? My Mum used to collect crystal and glass figurines. When Christmas came around, it was always easy to find something to add to Mum's collection. Each year, we'd watch her collection grow and remember who gave her which one and why.
I don't have a collection of my own (unless you count my extensive fabric collection!), and my family always find it hard to find something to buy for me.
I was procrastinating last week by poking around on Etsy, looking for cute sewing supplies and inspiration. I was looking for ideas for my Christmas list and discovered the world of miniature sewing supplies.
That's it! That's my collection that my family can help build (along with the memories). There's one shelf that's not overflowing with fabric, so I'm going to create a miniature sewing display.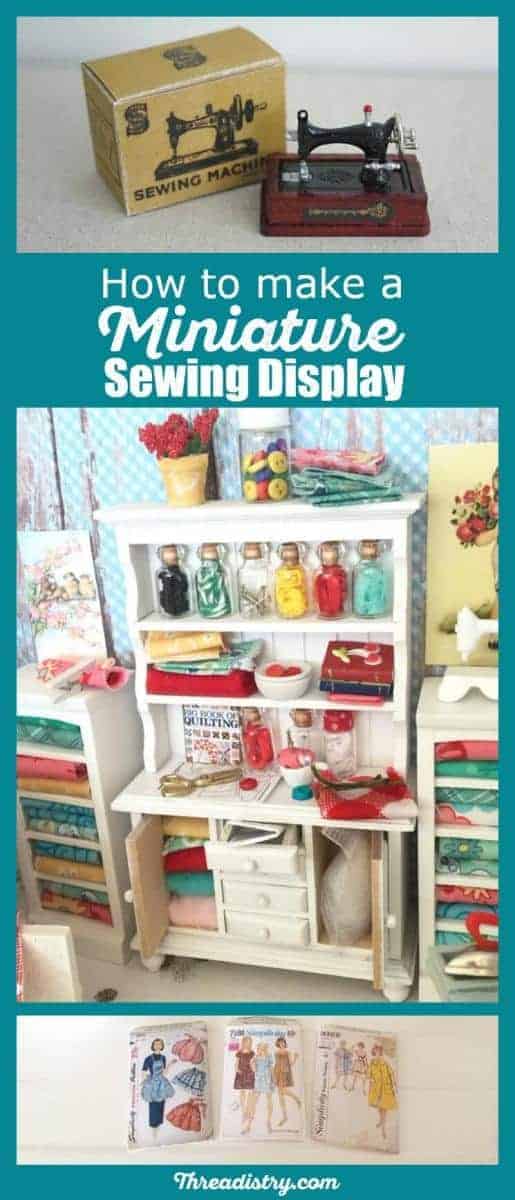 There are so many cute miniature sewing items on Etsy, my family will never be short of ideas! Here are my favourites for creating a miniature sewing display:
This post is sponsored by Etsy and contains affiliate links. If you purchase from these links,
Threadistry may receive a commission at no cost to you.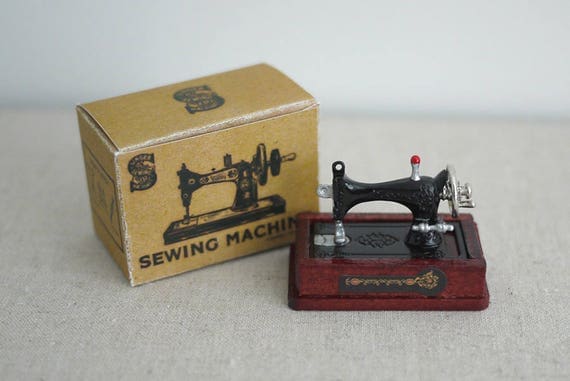 You have to start a miniature sewing display with a sewing machine, and vintage adds to the charm. I love the Miniature vintage Singer sewing machine from M for Miniatures.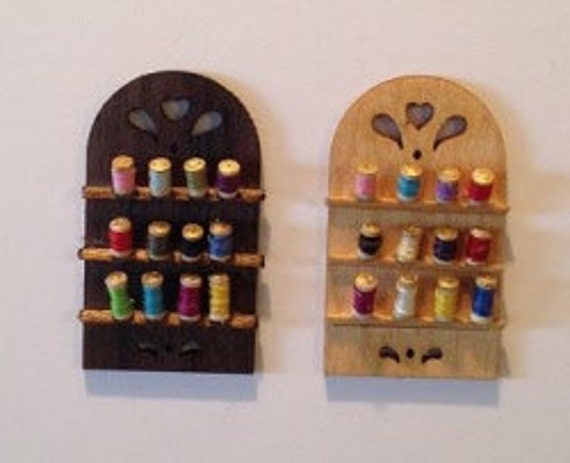 I don't have a thread rack for my own threads (they're shoved in a drawer), but my display would look perfect with a Dollhouse Miniature Thread spool wall rack kit (from Sinny's Mini Art) on the wall.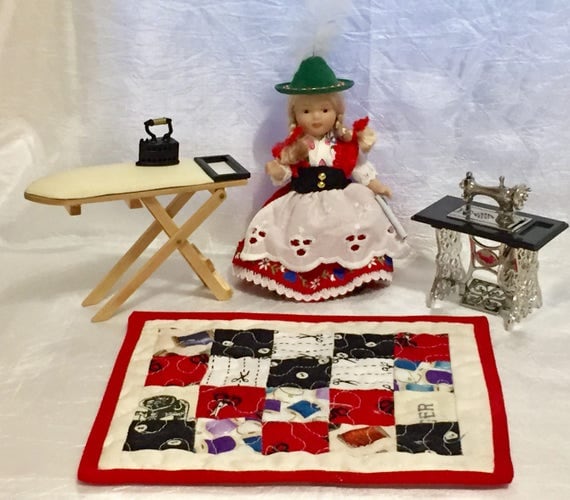 Of course I'll need to press those mini seams, so an iron and ironing board is required. Heres's a cute set including a miniature vintage doll house sewing machine, mini iron, ironing board and miniature handmade quilt from Quiltessa Natalie.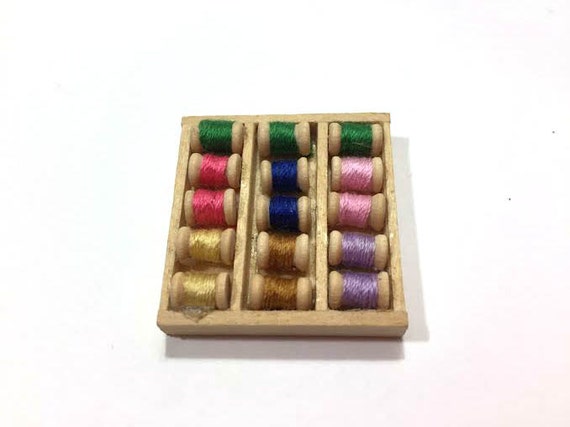 More thread – how adorable is the Miniature sewing thread collection from Embellishment Buttons.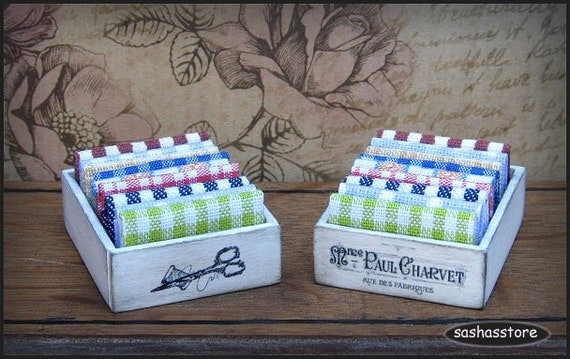 My miniature sewing display, of course, needs mountains of fabric to be realistic. Or maybe it is all stored neatly in crates like this dollhouse fabric from Sasha's Store.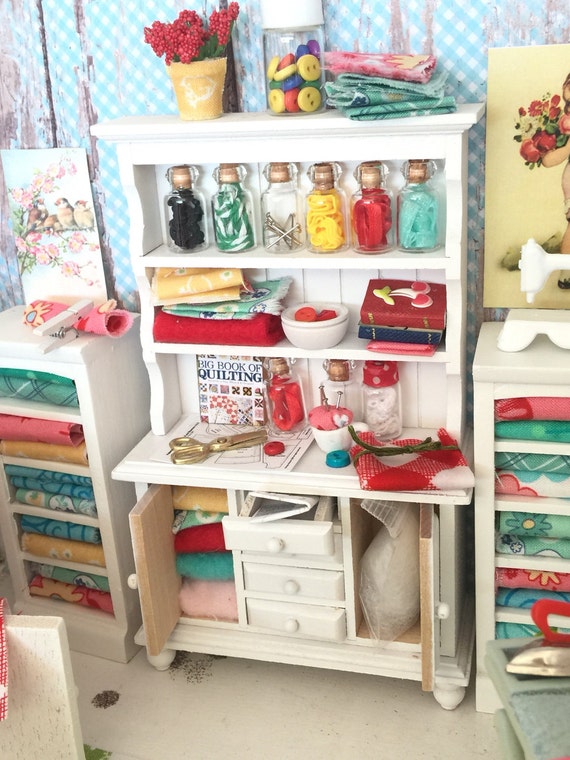 I want this Dollhouse Sewing Hutch and shelves from Ribbonwood Cottage in full size for my sewing room, but miniature will have to do!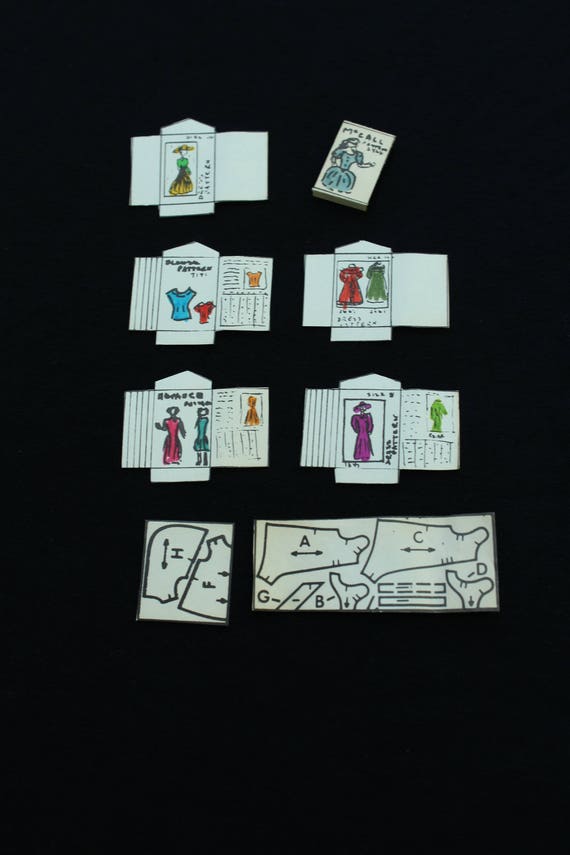 Since I love to sew clothes, the Miniature sewing pattern envelopes from Book Bizarre are a must!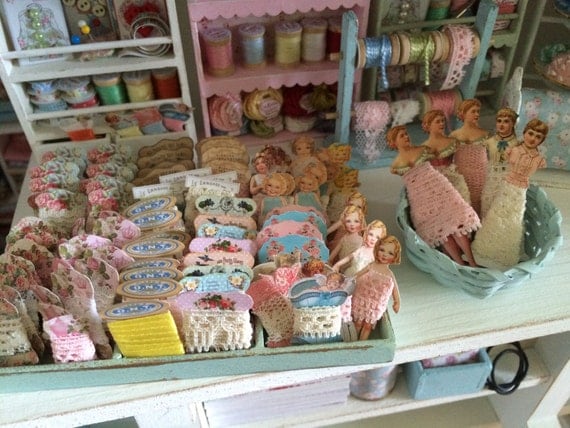 Sewing looks so much more professional when there's trim. These miniature lace and ribbon cards are from Baking In Miniature.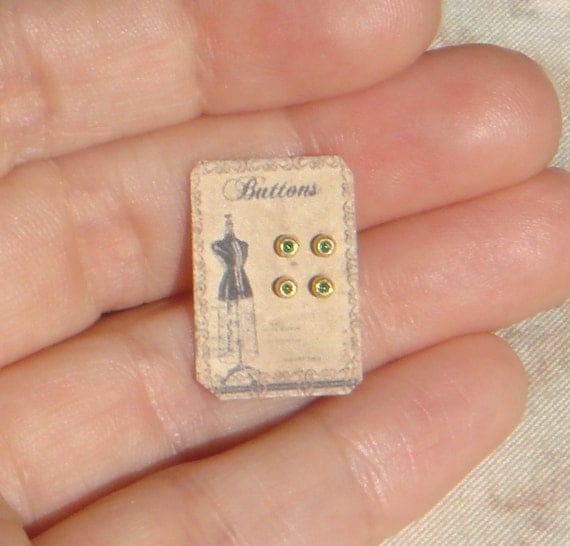 How cute are these Miniature vintage button cards from Anabela Miniatures?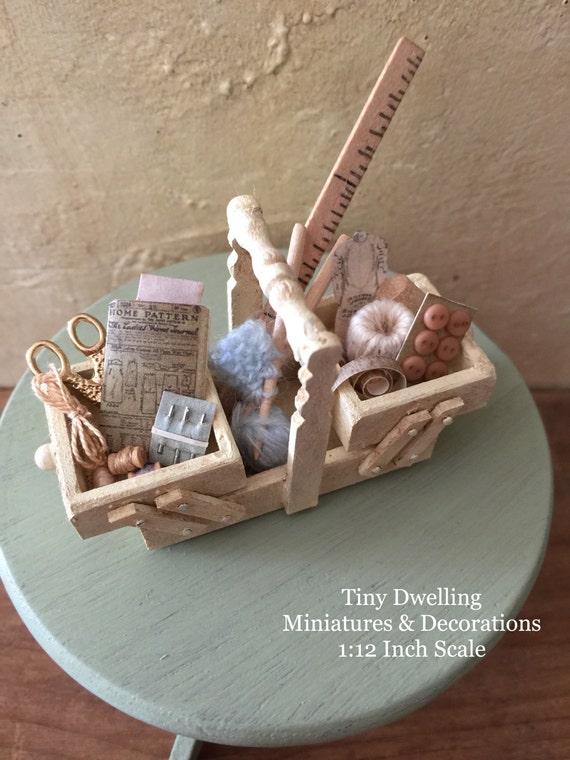 I'll need a Miniature sewing basket for miniature sewing on the go. This one is from Tiny Dwelling.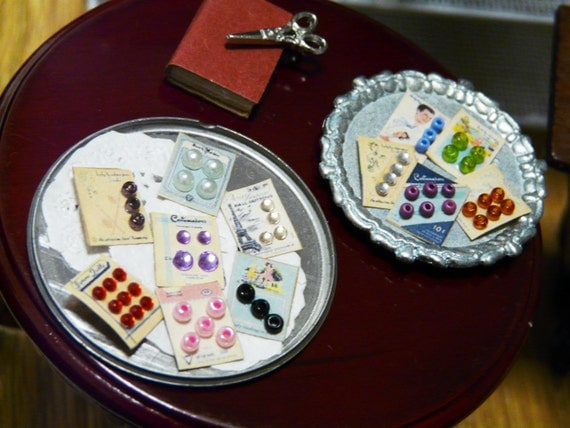 And a miniature sewing room can't have too many buttons. Here are more miniature sewing button cards, this time from Bette Miniatures.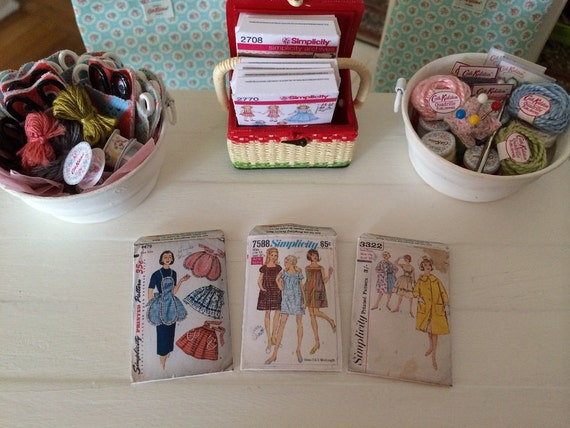 After you've been miniature op-shopping, of course you'll come home with miniature vintage sewing patterns (from Baking In Miniature).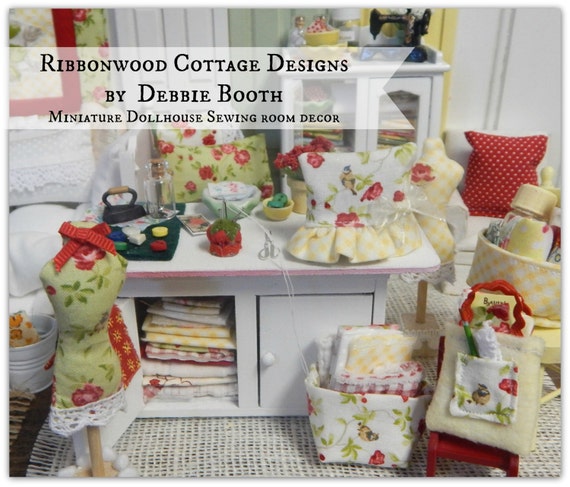 If you want to make something for your miniature sewing room, Ribbonwood Cottage has a sewing pattern for miniature sewing room decor, including a sewing machine cover, pin cushion and mannequin.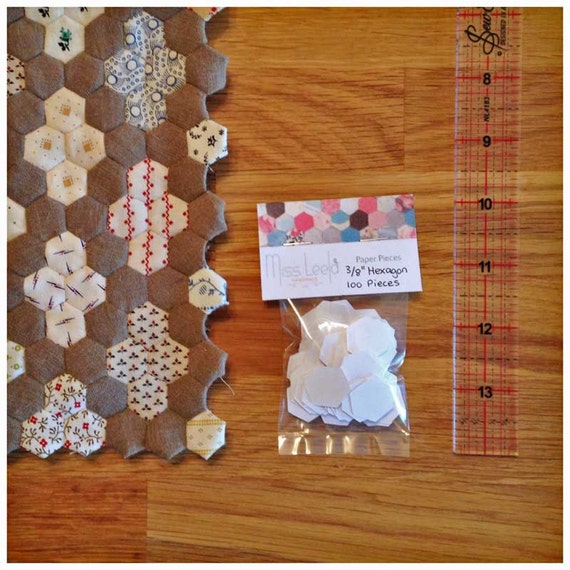 Make a miniature hexie quilt for your dollhouse with these 3/8″ hexagon paper pieces from Miss Leela Handmade.
I'm already making plans to take over my daughter's dollhouse and turn it into a sewing house (just like her bedroom!).
Why not create your own Christmas tradition and build your own miniature sewing display!
Looking for more sewing gift ideas: