The best sewing patterns to organize your life
Do you love to sew, but really need to organize your home? Why not sew your way to an organized home with these great organizer sewing patterns, tutorials, books and video courses.
When I look around my home and I see mess everywhere. Toys scattered over the floor, pencils and crayons scattered all over the table, and a million and one little things shoved away because they don't have a home.
And don't get me started on the chaos that is my sewing space. Too many supplies for too many projects and no system to keep them organised. It's a nightmare trying to sew in those free minutes I get every now and then when I can't find my sewing tools.
And of course we've seen this quote from the 1949 Singer Sewing Book by Mary Brooks Picken:
Never try to sew with the sink full of dishes or bed unmade. When there are urgent housekeeping chores, do these first so that your mind is free to enjoy your sewing.
How am I ever to sew if I can get my house in order?
I've set a New Year's Resolution to get my house more organised (hmmm, that's not a very SMART resolution – but let's not go there!).
But I really want to sew!
I know – let's sew my way out of the mess. There's lots of great sewing patterns to organize different areas of your life. Here are some of the best!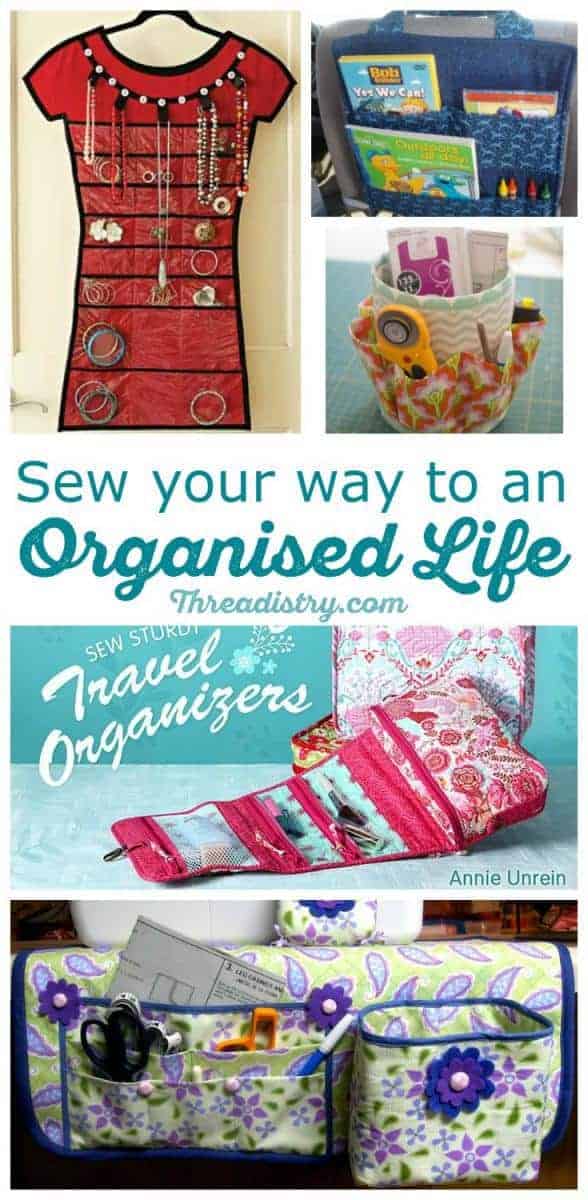 This post contains affiliate links. If you purchase after clicking these links,
Threadistry receives a small commission, at no cost to you.
Organizer Sewing Patterns for the Home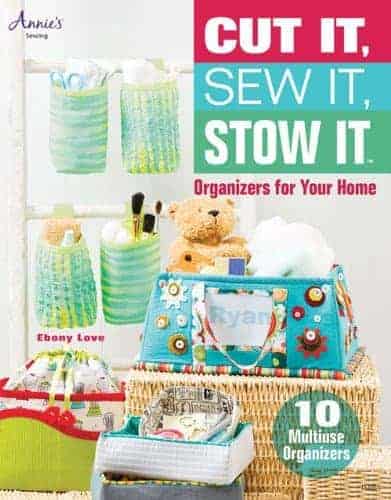 Cut It, Sew It, Stow It is a book with a great range of organizer sewing projects, from closet hanging pockets to a stowaway pillow cover.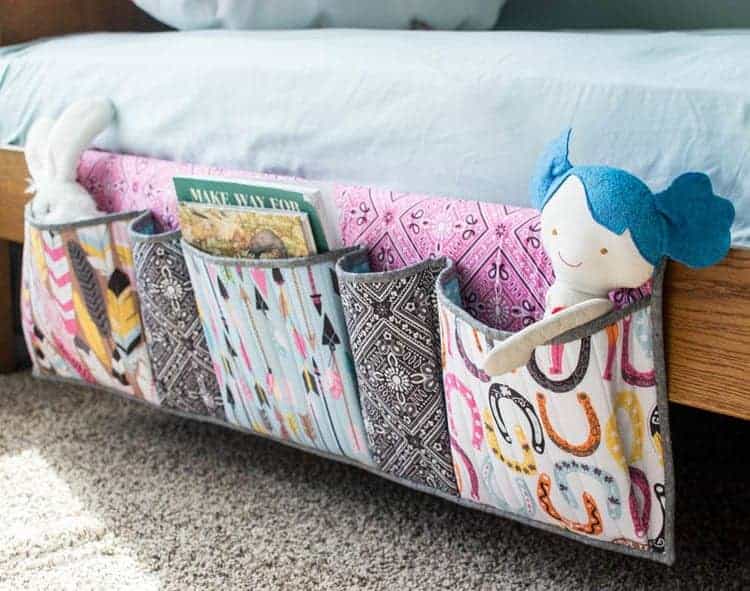 Bedside Pockets organizer is a free sewing tutorial from Sew Can She. What a great way to stop the books and toys piling up on the floor next to my kids' beds!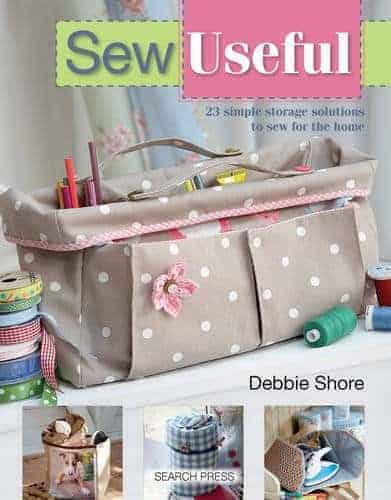 Sew Useful is a book with 23 simple storage sewing projects by Debbie Shore. I really like the iron caddy!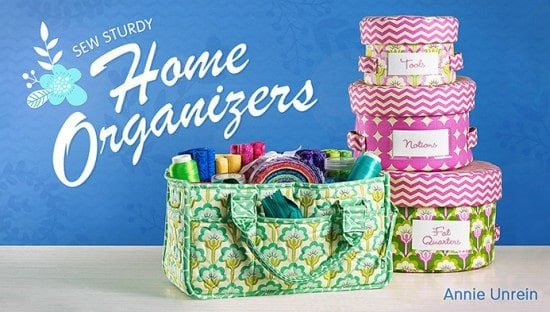 Sew Sturdy Home Organizers sewing class with Annie Unrein on Craftsy includes the Catchall Caddy sewing pattern (which you can get by itself here) and a set of nesting baskets with lids.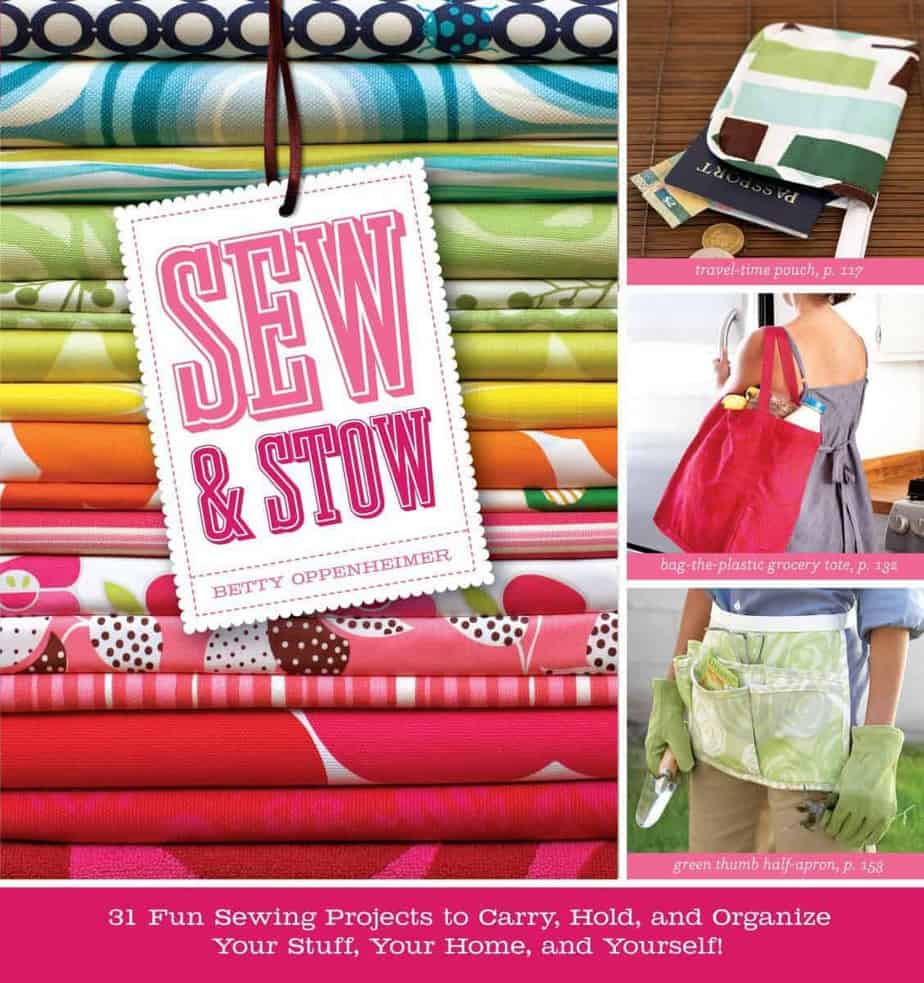 Sew & Stow is a book by Betty Oppenheimer with 31 projects to organize your stuff, including projects for gardening tools, groceries, shoes, toys and jewelry.
Organizer Sewing Patterns for Arts and Crafts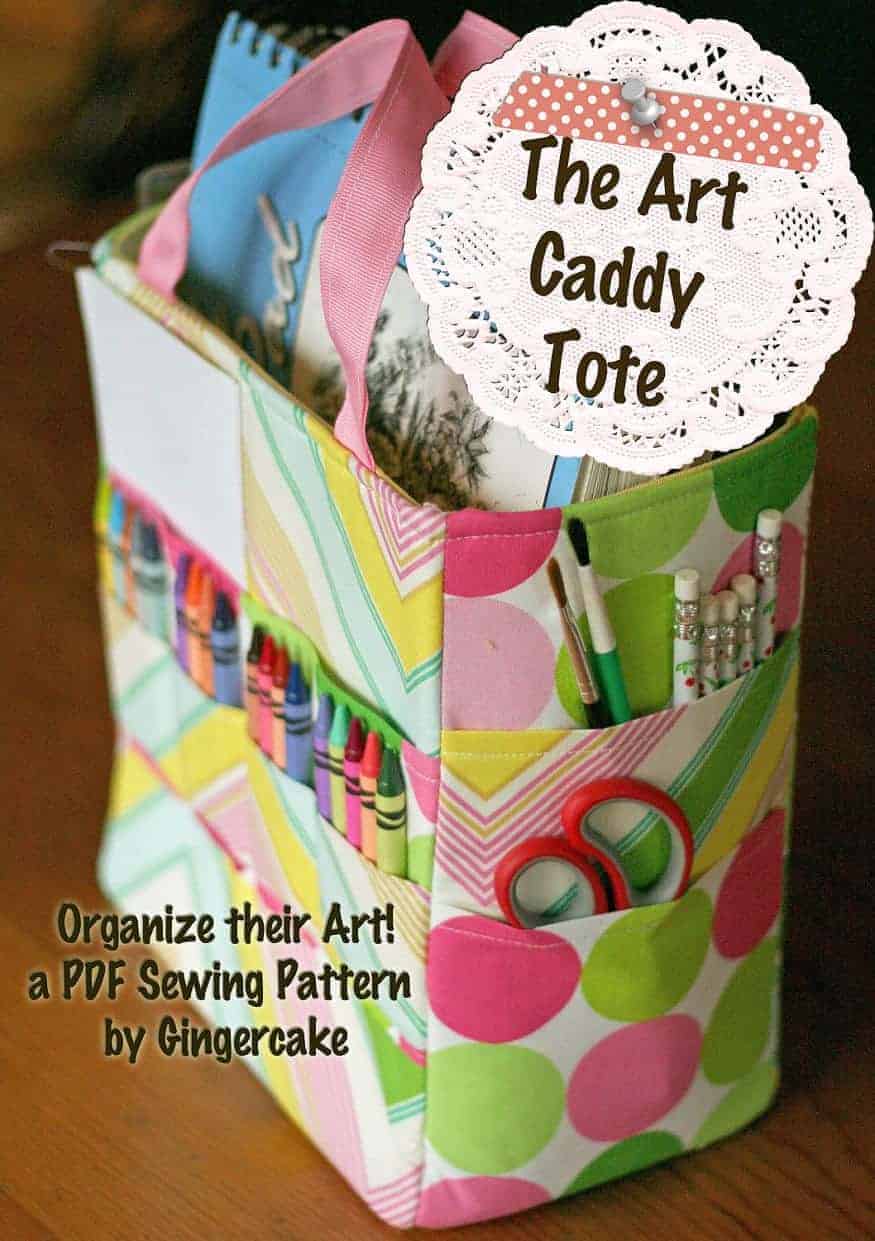 Kid's Art Organizer tote sewing pattern by Gingercake looks perfect for all my 6 year old's "Fashion design" supplies (she's determined to be a fashion designer – I hope she doesn't expect me to do the sewing!).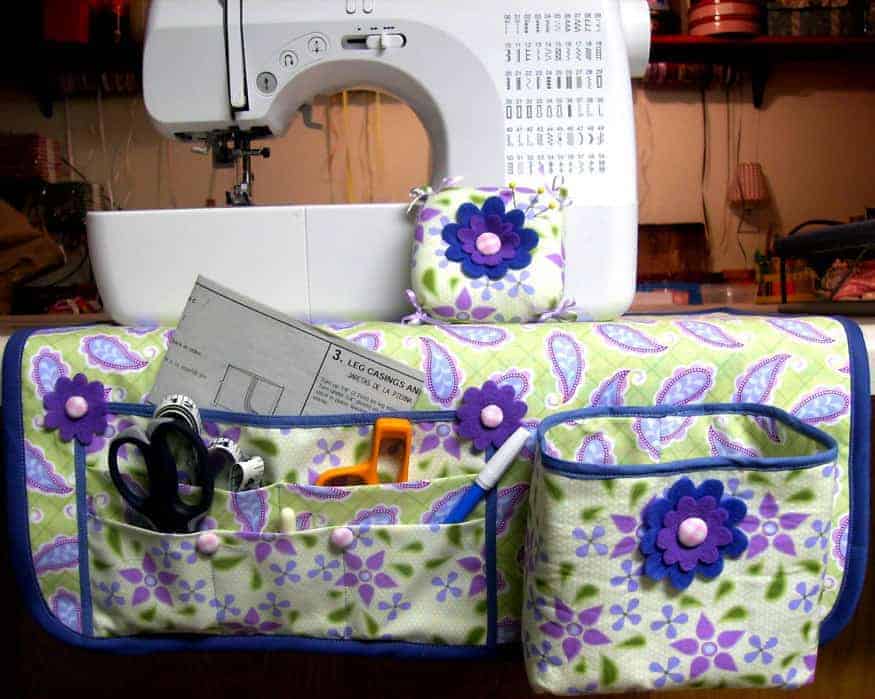 Sewing Mat Organizer, Thread Catcher and Pin Cushion sewing pattern from Sunday Girl Designs is just what I need to make sure there's a place for everything in my sewing space. Maybe I'd stop losing my thread snips!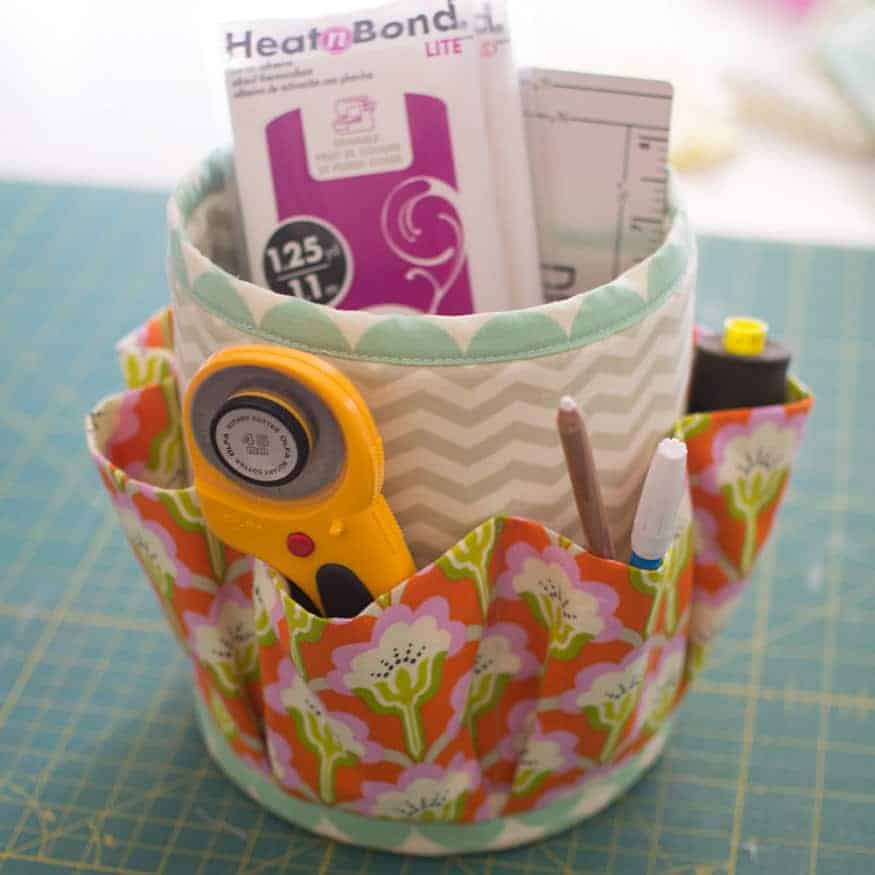 Number 10 Caddy sewing pattern from Sew Can She is perfect for organizing bits and pieces that need to stay together, and it's a neat recycling/reuse project.
A Place for Everything Organizer sewing pattern from By Annie would be great for so many things – from craft supplies, to toiletries, to any old random bits and pieces.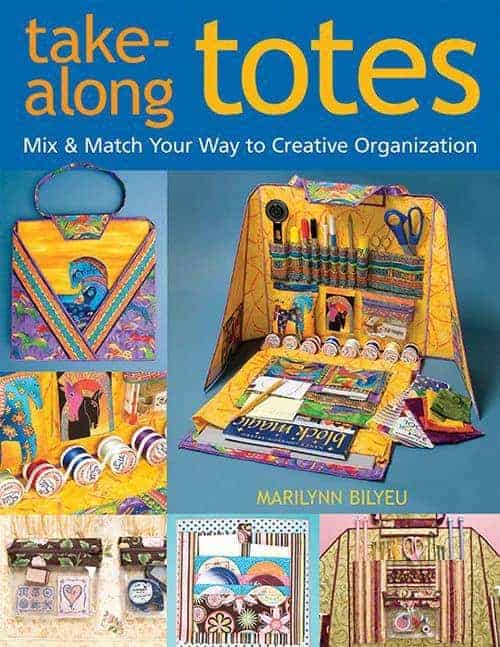 The book Take-Along Totes by Marilynn Bilyeu has some great ideas for making a tote bag to carry and store your craft supplies.
Organizer Sewing Pattern for the Car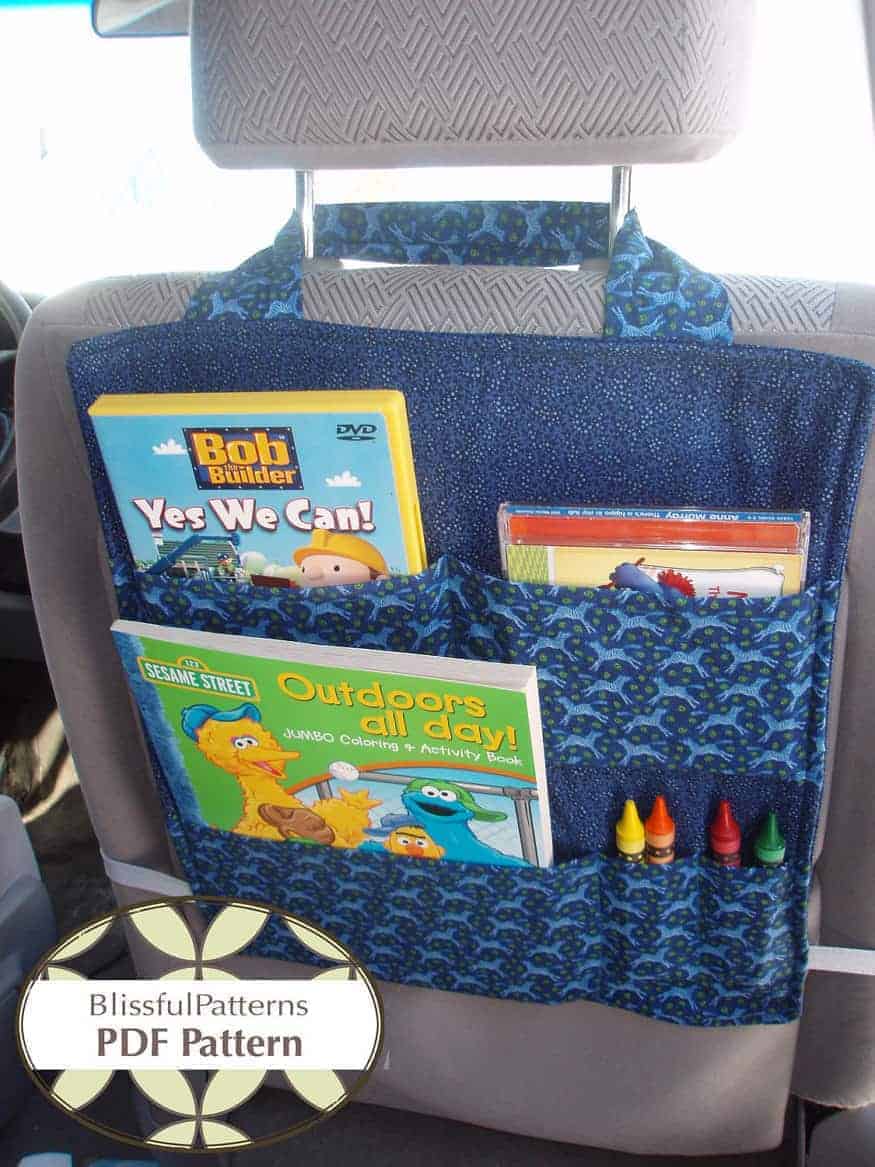 Do you think if I made this Car Seat Organizer from Blissful Patterns my kids would stop piling up junk on the floor and middle seat of my car? I'm optimistic!
Organizer Sewing Patterns for Jewelry and Toiletries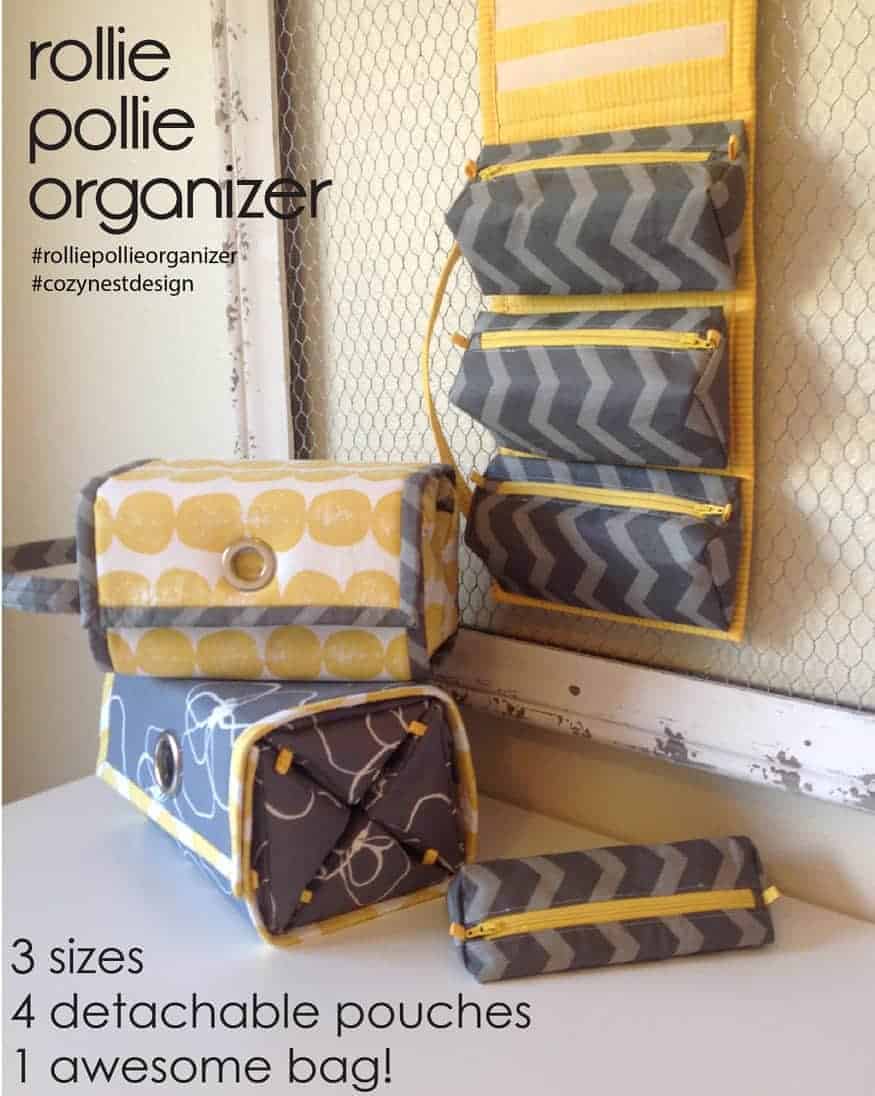 I'd love to travel with this Rollie Pollie Organizer sewing pattern by Cozy Nest Design. The separate removable pouches are such a great idea!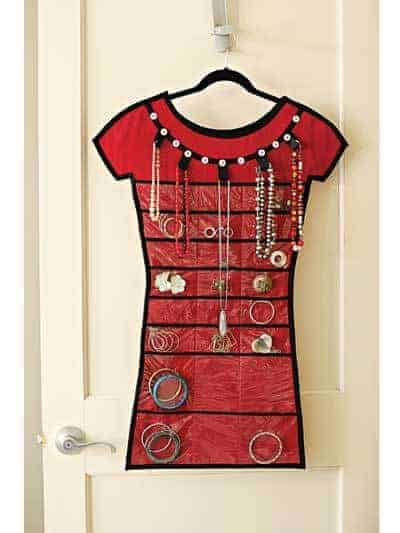 My jewelry is not being looked after (and my daughter's is a bigger mess than mine). How cute is this Store in Style Jewelry Organizer sewing pattern from Indygo Junction! It's just what we need.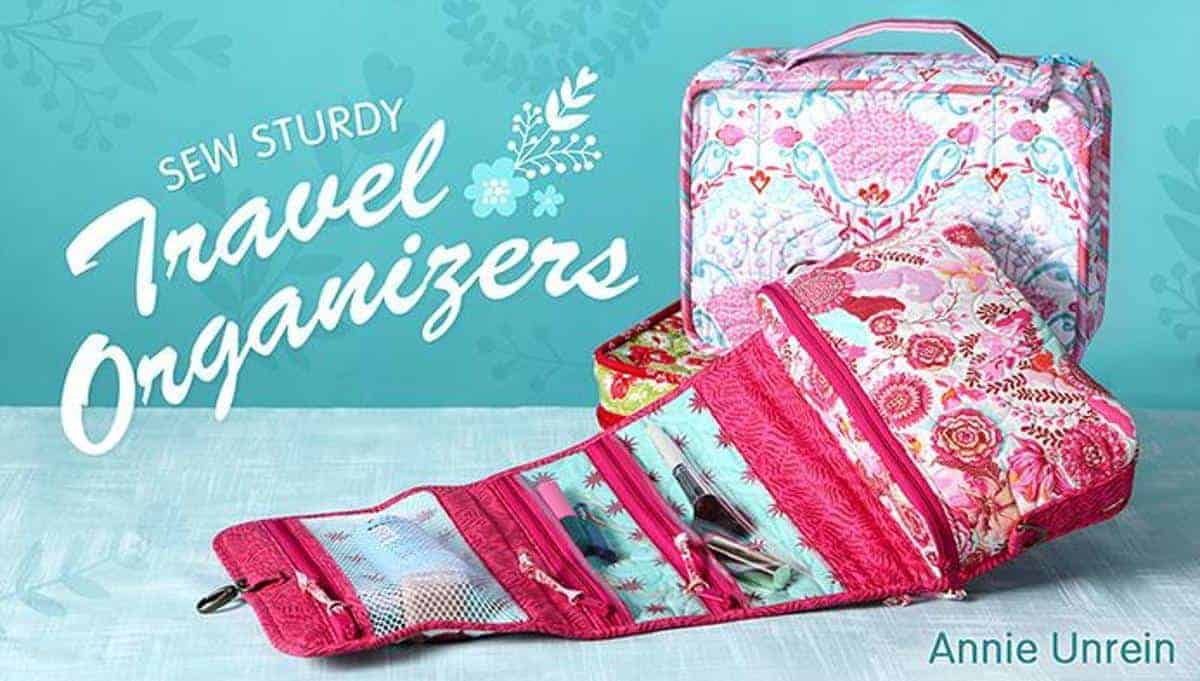 Sew Sturdy Travel Organizers sewing class on Craftsy looks like the perfect toiletries bag sewing pattern. Maybe I can travel with something cuter than the current old first aid kit I use!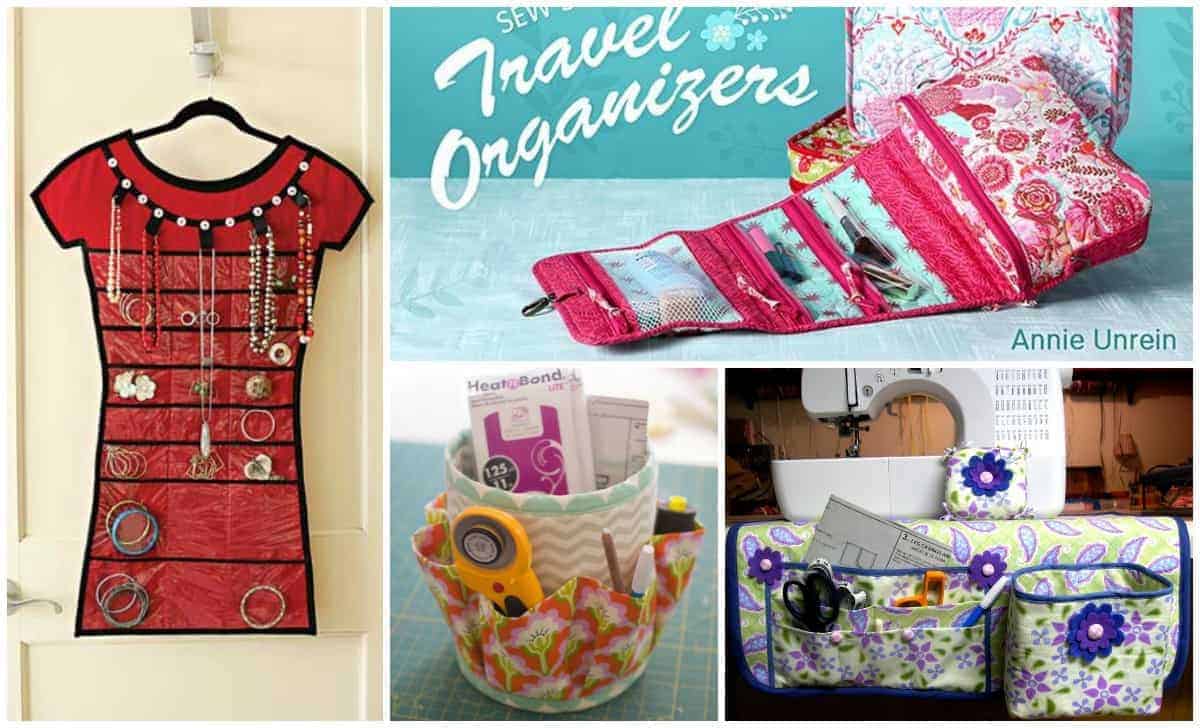 So there's lots of inspiration to get sewing, with the excuse that you're actually making your home more organised! And when you're done, you can do even more sewing, knowing that with a tidy home, "your mind is free to enjoy your sewing!
Want more sewing inspiration: