Sew Quick, Quicker, Quickest: A Craftsy class review
One of my New Year's resolutions was to complete 12 sewing classes, and I'm on track (ok, it's less than a month in, but let's focus on the positives!). Since I didn't have a particular project to sew, I started with Sew Quick, Quicker, Quickest: Time-Saving Techniques with Sue Hausmann on Craftsy
Disclosure: This post contains affiliate links. If you purchase after clicking these links, Threadistry may receive a small commission, at no cost to you.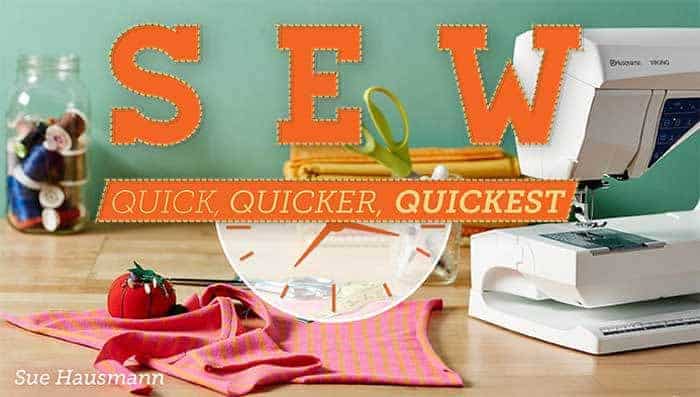 Who teaches Sew Quick, Quicker, Quickest?
The class is presented by Sue Hausmann from Sew & Quilt with Sue, and she is a wonderful person to learn from. She is bubbly and enthusiastic about sewing, but not in an annoying or saccharine way. She just beams with her love of sewing, and is a delight to watch.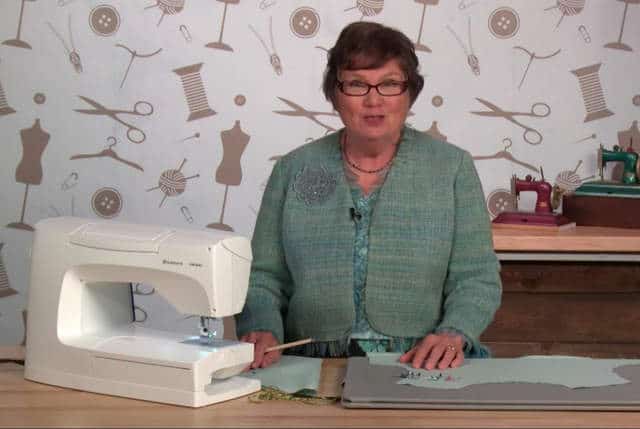 She's also to the point. There is not a lot of waffle in this course. In fact, I had an "aha!" moment within the first three minutes of the course (not like other Craftsy classes I've taken, where the instructor babbles on about themselves for 10 minutes plus).
What is covered in Sew Quick, Quicker, Quickest?
There are seven lessons in Sew Quick, Quicker, Quickest, each dealing with an aspect of sewing:
stay-stitching,
basting,
seams,
darts and ease,
facings, waistbands, and
zippers.
The techniques focus on garment sewing, but lots of tips also apply to bag-making, toy sewing and other sewing projects.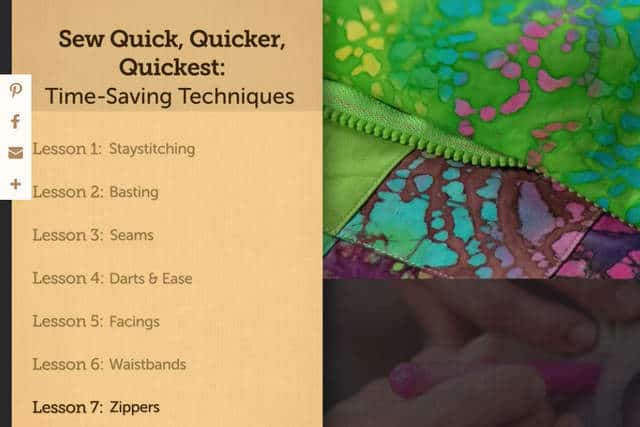 In each lesson, Sue presents tips and techniques in three stages – quick, quicker and quickest. She explains situations where you would use each technique, and the class is a combination of Sue talking to the camera, with lots of samples of each step in the projects, along with Sue at the sewing machine, showing how it's done. She peppers this with other tips and tricks that's she's learnt over her sewing life.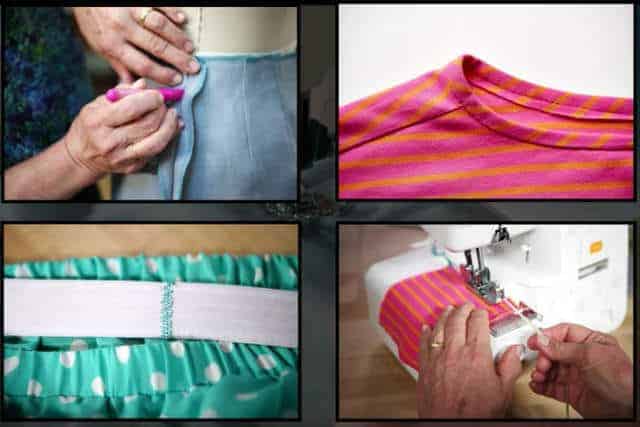 In addition to the sewing tips, Sue recommends how to get the most out of the Craftsy platform. She also provides detailed responses to the questions that students have asked.
Who is this course for?
I am a mostly a self-taught sewist (except for a little bit of Home Economics and failed sewing lessons with my mother as a teenager). This was a great class for improving my sewing skills in a few areas that I've struggled with and will speed up my sewing. I'm always looking to sew faster since I don't have a huge amount of free time to spend sewing.
This course mostly focuses on garment sewing, and I don't think quilters would get much out of the course. There are quite a few tips about sewing with knits, so if you like to sew with knits, it's a great course to take. There are some tips that would be relevant to bag, toy and homeware sewists, but may not be worth the time and expense.
This course is not for people who only sew "the correct" way. This class is filled with shortcut methods that would shock "traditional" sewists. With some of the tips, the finish on the garment may not be as refined and perfect as when using slower, traditional techniques. It is obviously up to you whether you use these shortcuts. Sue encourages you to test and learn new techniques and decide if they work for you.
Last Thoughts
The class is interesting and face-paced. I took pages of notes (but I learn best when writing), and feel like I'll more than save the time I spent doing the class in speeding up my sewing. If you're looking for time-saving tricks to improve your garment sewing, I recommend Sew Quick, Quicker, Quickest on Craftsy.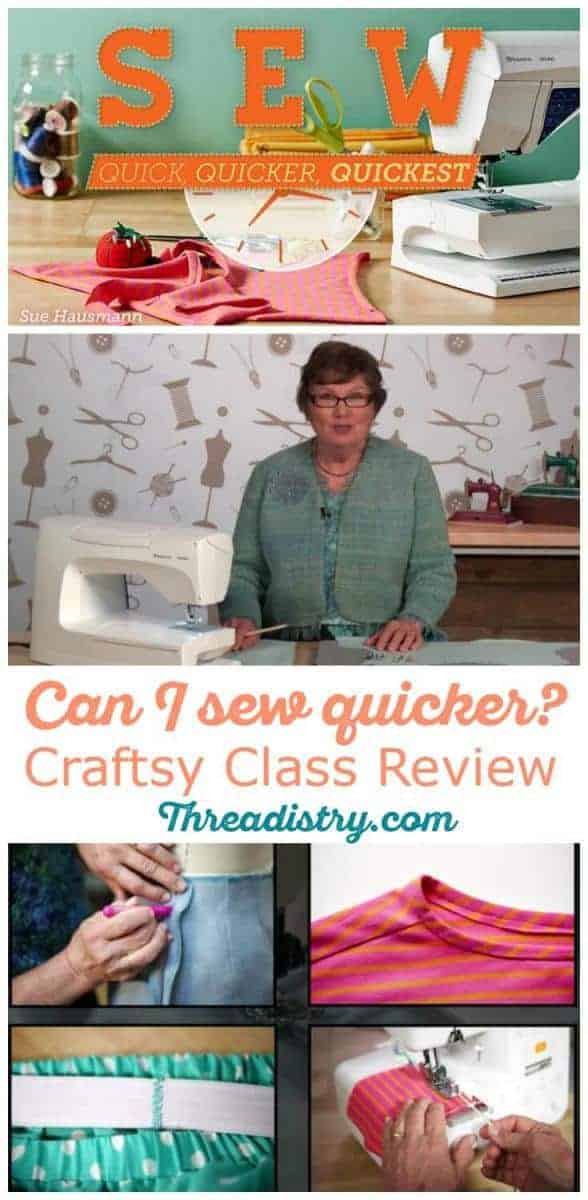 More sewing inspiration: