Who can resist these sweet Sloth Sewing Patterns?
When I was a kid, sloths were just slow lazy animals from the other side of the world. Thanks to the internet and social media, I've discovered the cute, smiley face of sloths and just how cute baby sloths can be. So why not sew your own sloth with this collection of sloth sewing patterns!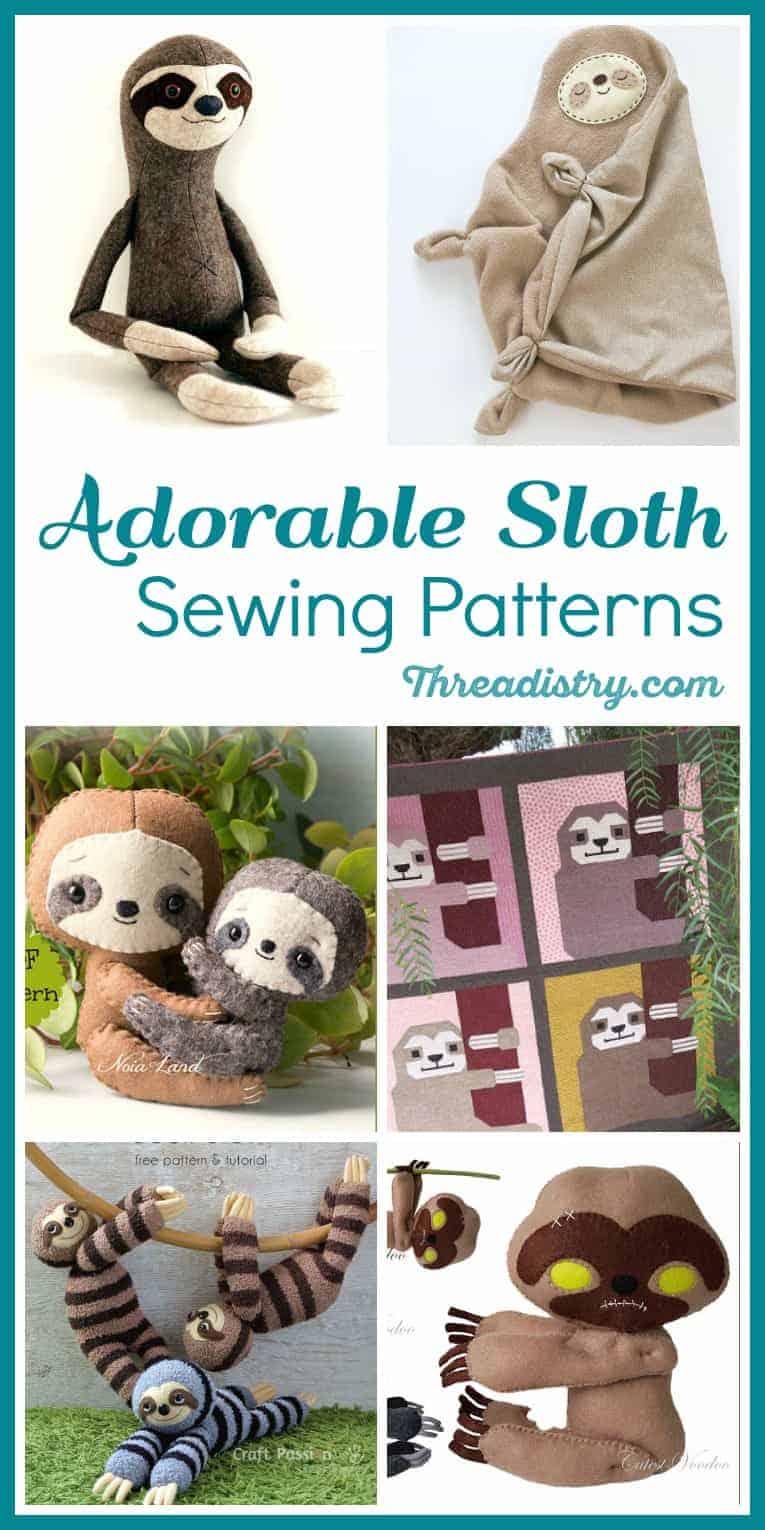 Disclosure: This post contains affiliate links. If you purchase after clicking these links, Threadistry may receive a small commission, at no cost to you.
Free Sloth Sewing Patterns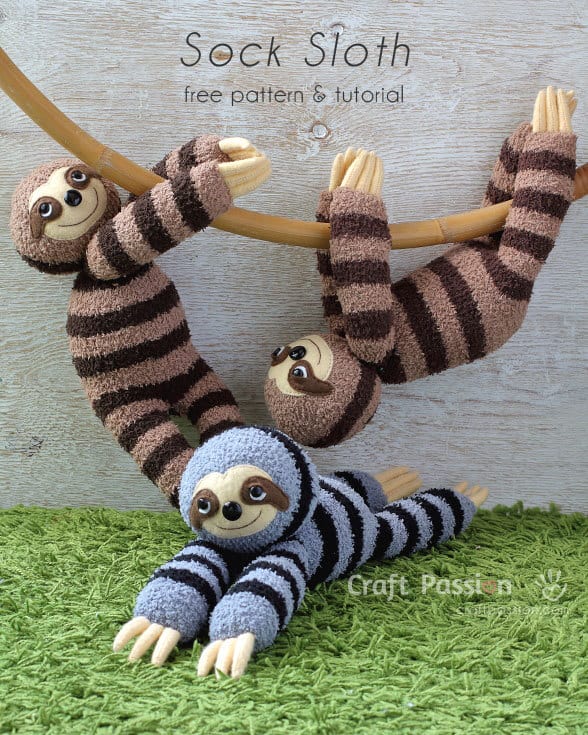 Sock toys are so cute (check out more sock toys here), and a sock sloth is just adorable. Craft Passion has a free sock sloth sewing pattern and tutorial from the darlings pictured above.
Sleepy sloth snuggler is a sweet free sloth sewing pattern from Hello Bee and would make a perfect baby shower gift.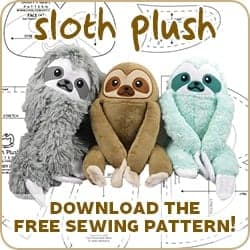 The Sloth Plush free sewing pattern from Choly Knight gives you instructions on how to make these sloths that are just filled with character.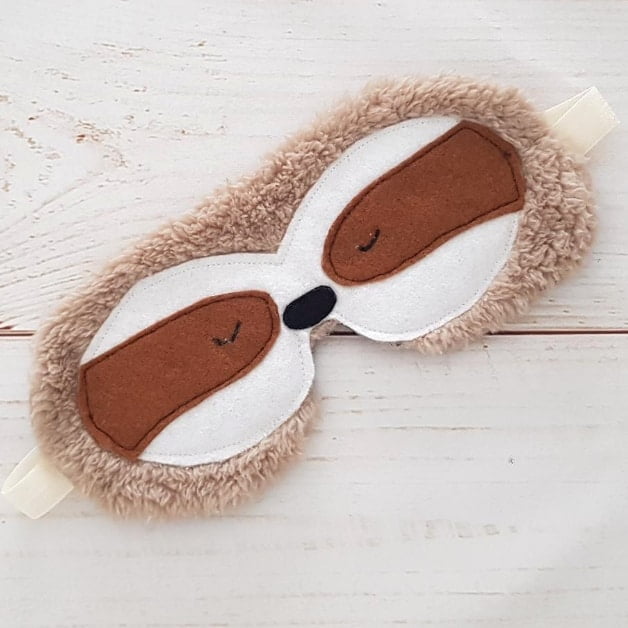 Get a better night's sleep with a cute sloth sleep mask, with our own free sewing tutorial.
Felt Sloth Sewing Patterns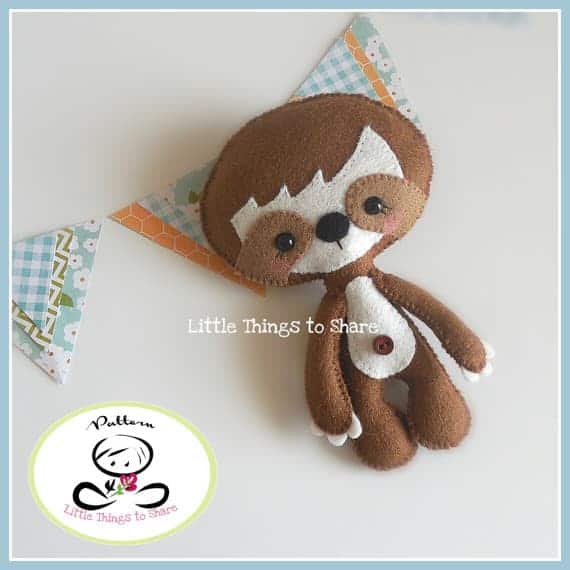 Felt is nice for hand-sewing. The Little sloth felt sewing pattern from Little Things to Share is a sweet doll/plush toy.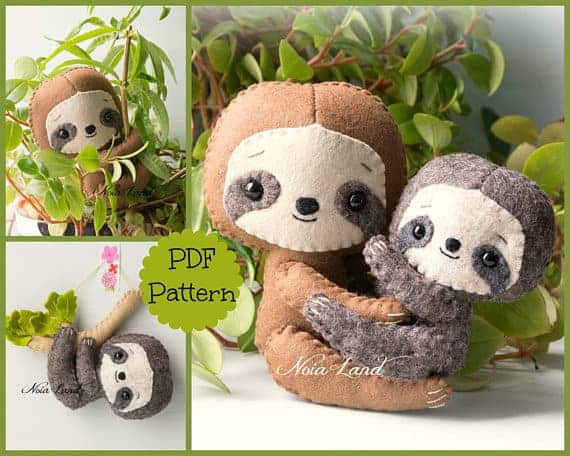 The Felt Sloth: mom and baby sewing pattern from Noialand is just so sweet, I can't help but smile!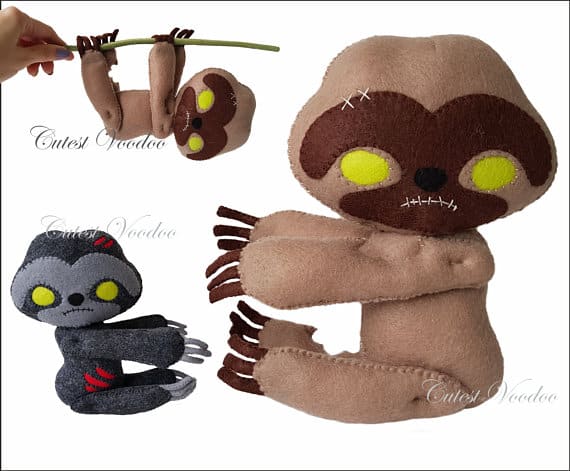 For something a little different, try the Felt zombie sloth sewing pattern from Cutest Voodoo. It's a bit out there, but you never know when you may need a zombie sloth.
Stuffed Sloth Sewing Patterns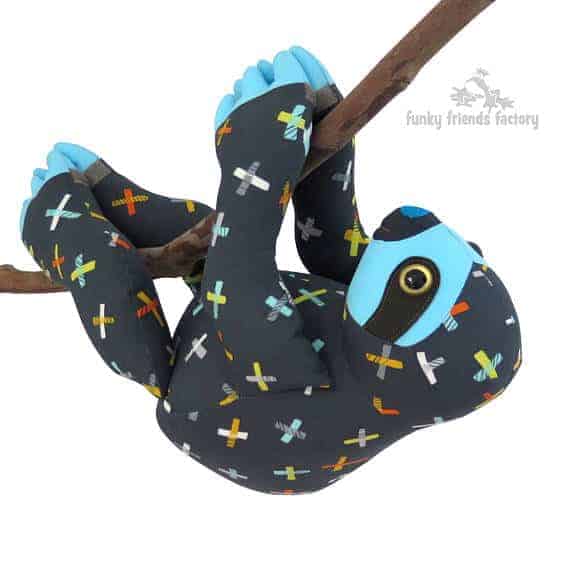 For something a little cuddlier, Slowpoke the Sloth is a plush toy sewing pattern from Funky Friends Factory. Make it from fleece or minky for a snuggly feel, or from quilting cotton.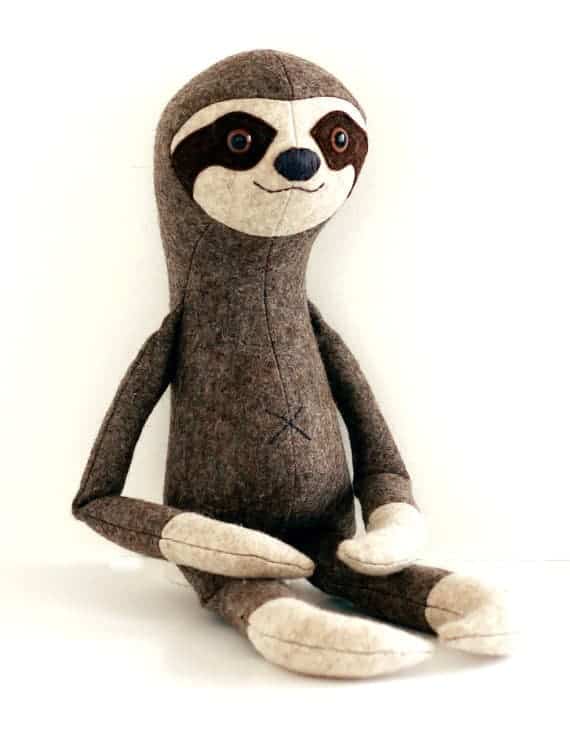 This Sloth stuffed animal sewing pattern from Crafty Kooka just makes me smile. How cute is that little pot belly?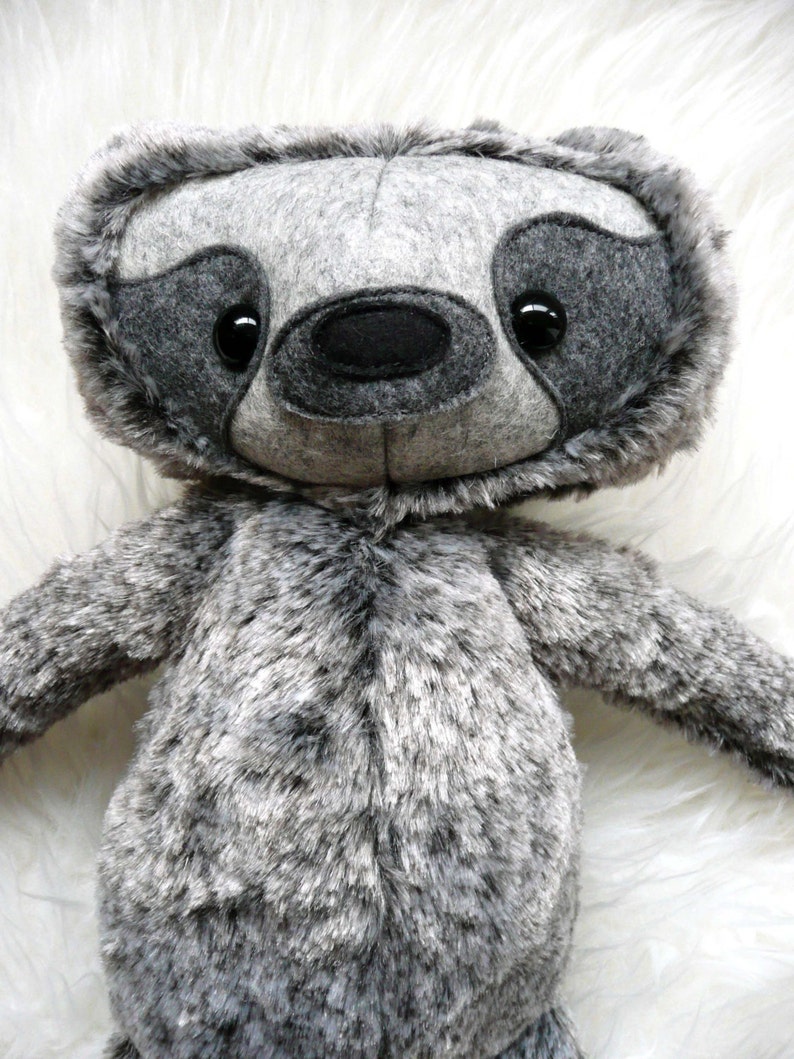 I can't resist the face for Sigmund the Sloth, the PDF sewing pattern from FrazzyDazzles. Oh the cuteness!
Sloth Quilt Sewing Patterns
If you're not looking for something to cuddle, you can still sew up a sloth quilt block for a quilt or just a cushion. Here are some lovely sloth quilt blocks: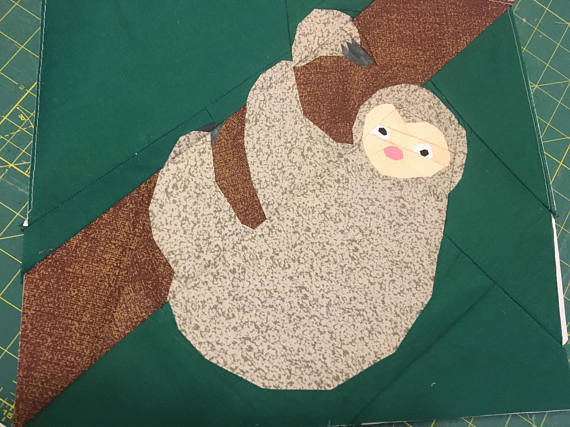 The foundation paper-pieced sloth quilt block from Pitchers Boutique has lovely details.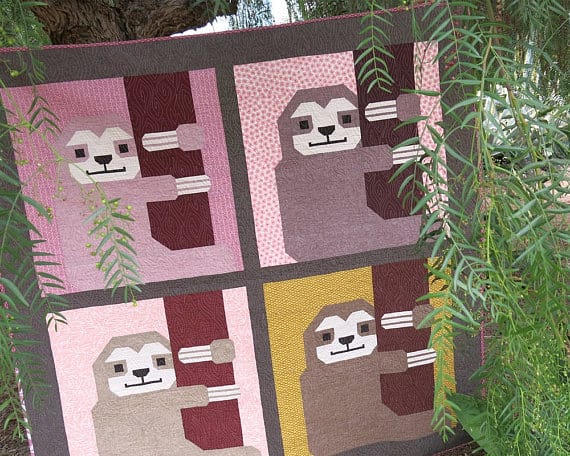 The Sleepy Sloth Quilt sewing pattern by Elizabeth Hartman can be made as a block or a quilt, with that adorable sloth smile.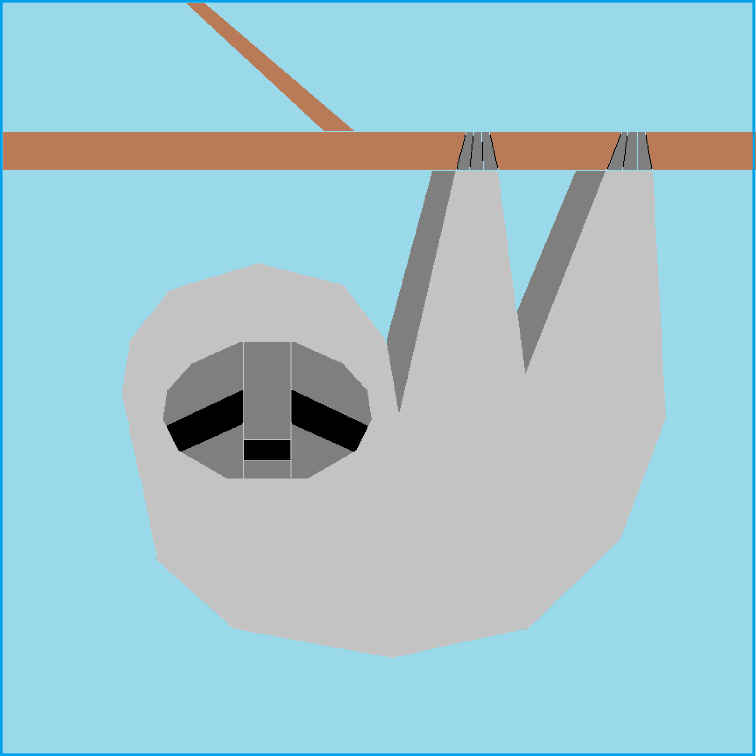 The hanging sloth quilt block pattern is a free 9″ quilt block pattern from Cranky Kangaroo.