From cute and cuddly to realistic: the best Stuffed Cat sewing patterns
If you're a lover of all things cat, here are the best stuffed cat sewing patterns, from sweet and whimsical to amazingly realistic.

My daughter is a firm believer that you can't have too many stuffed animals. Her bed has so many teddies and other animals piled on it, I'm amazed that there's still room for her!
If you're a lover of all things cat, here are the best stuffed cat sewing patterns, from sweet and whimsical to amazingly realistic: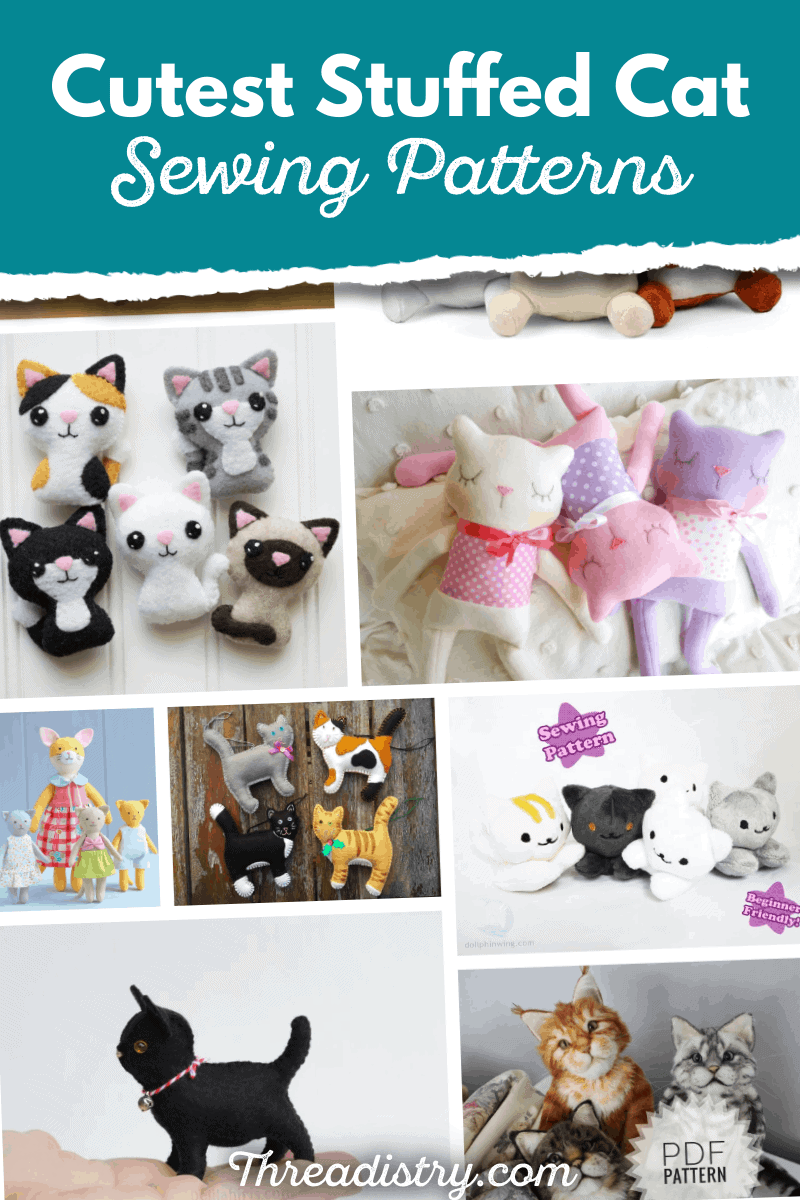 Disclosure: This post contains affiliate links. If you purchase after clicking these links, Threadistry may receive a small commission, at no cost to you.
Easy cat sewing patterns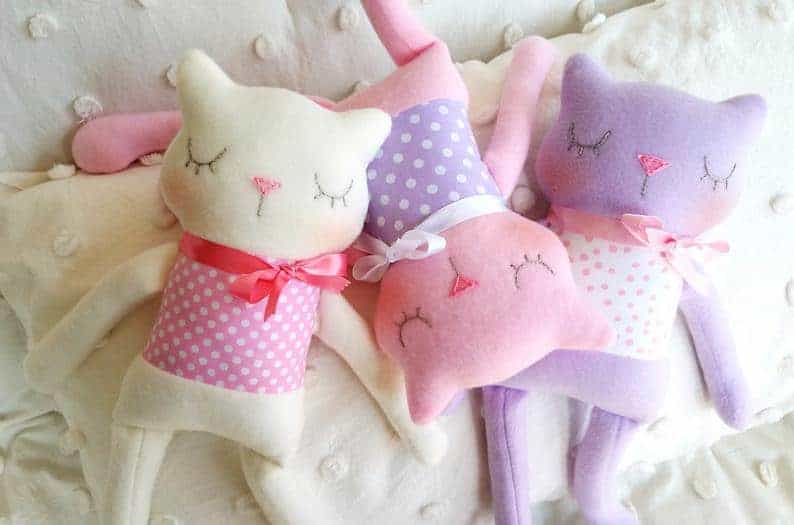 The Kitty cat softie sewing pattern from Precious Patterns is a sweet and easy design. It would make a lovely baby shower gift.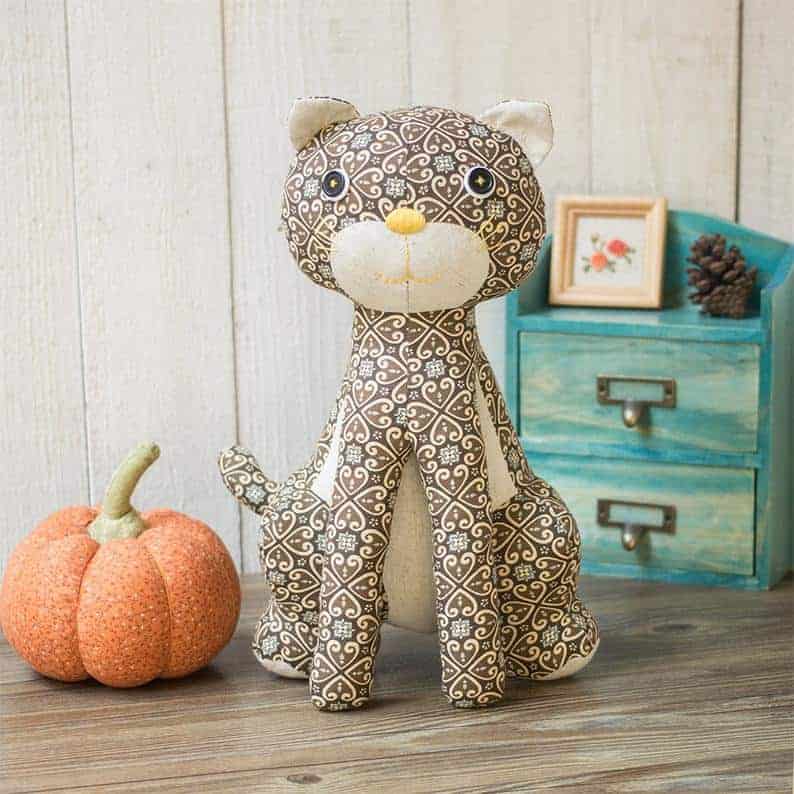 The Stuffed cat pattern and tutorial from Xanthe Patterns is a fun, whimsical design. Since it's made from cotton, it's a bit easier to sew than some of the trickier fleece and minky options.
Cutest Cat sewing patterns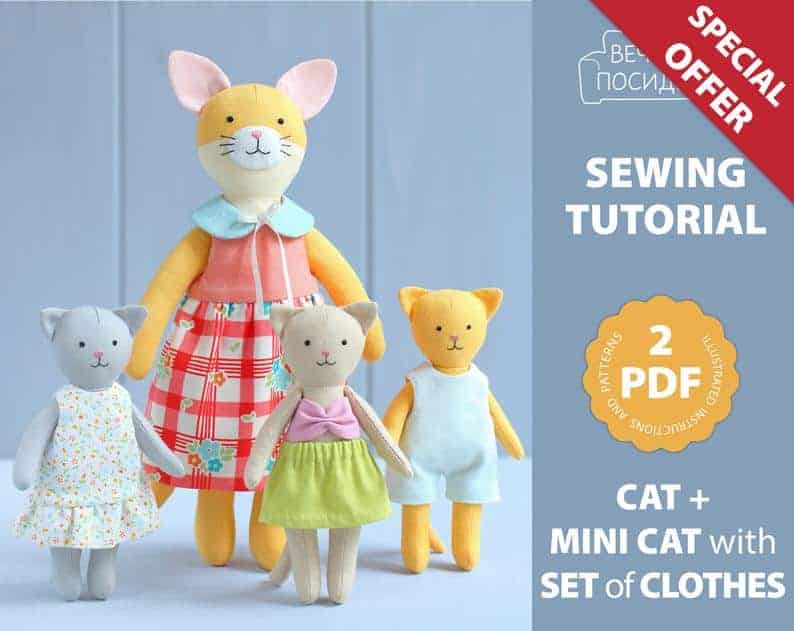 How cute is this Cat + Mini Cat with Set of Clothes sewing pattern from Vechernie Posidelki? Make a whole family of kittens, complete with clothes with this adorable pattern!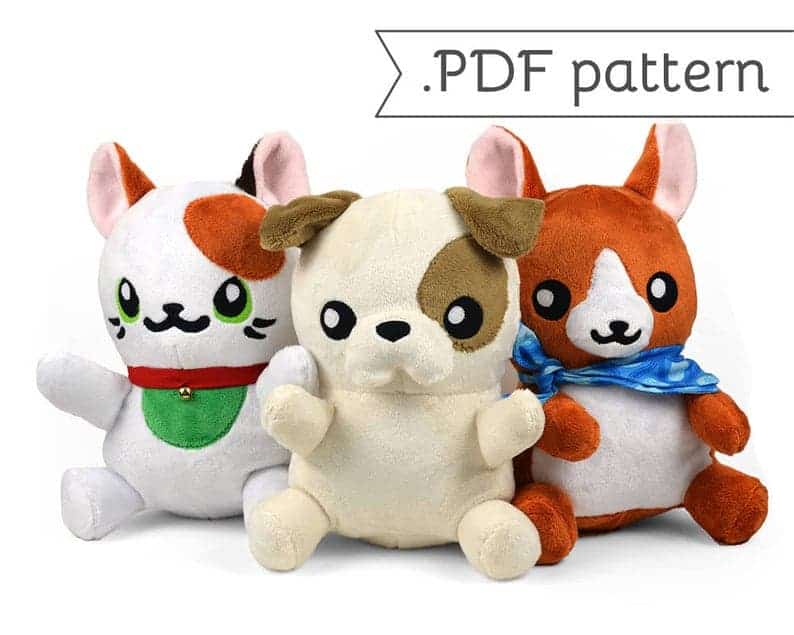 If you love dogs as well as cats, check out the Pudgy Pet Plush pattern from Choly Knight. With lots of ear, rail and face options, you're sure to be able to sew your perfect stuffed pet!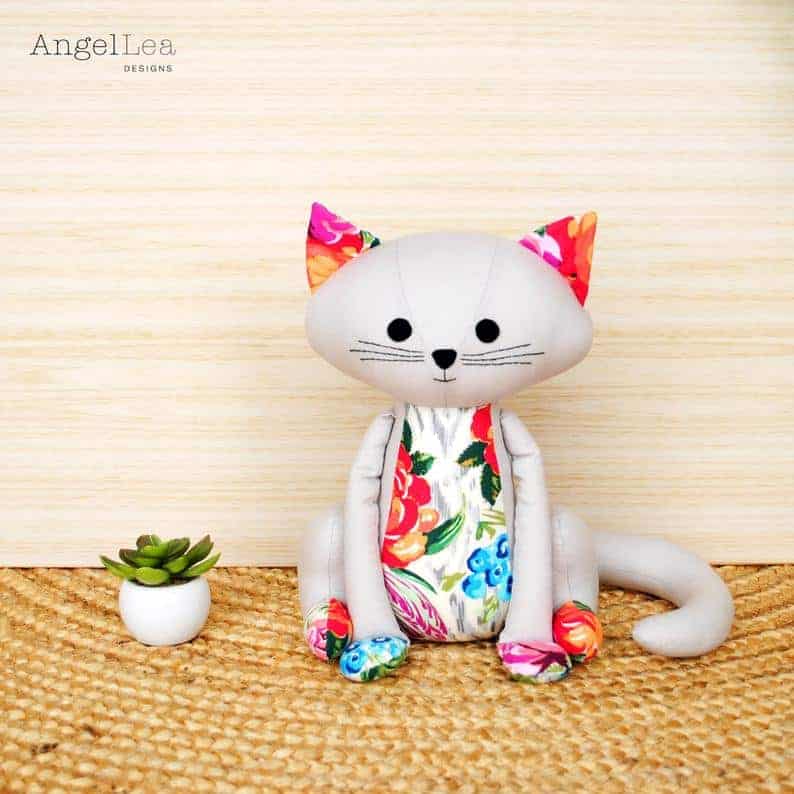 The Scrappy Paws Cat Softie from Angel Lea Designs is another happy and cuddly design. I can just see a toddler carrying one around by the tail!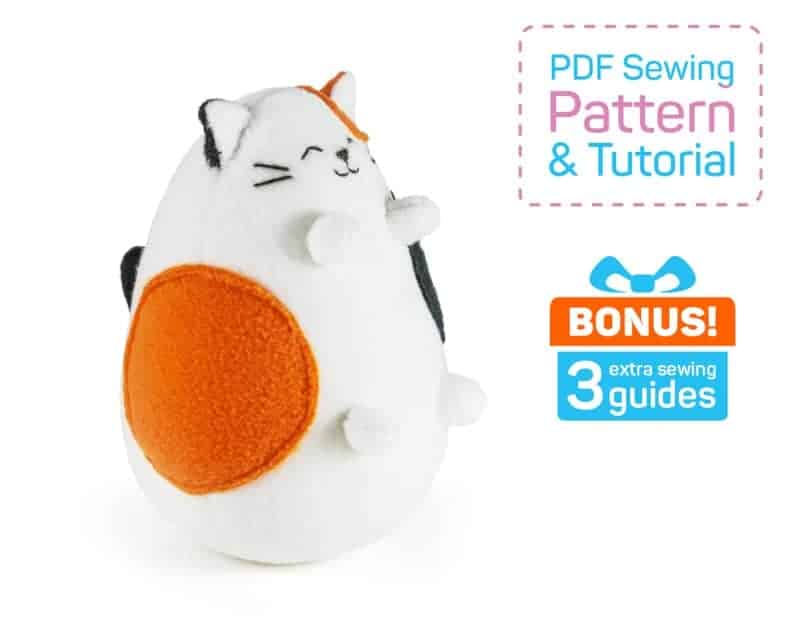 The Tricolor plush cat from Arttony Toys is a fun and cuddly fat cat sewing pattern. It's so cute!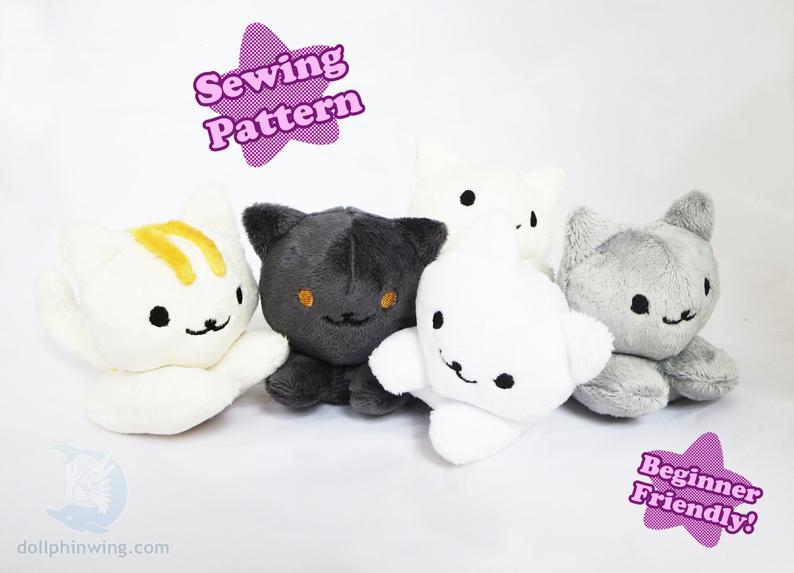 The Neko Atsume-style plush kitten sewing pattern from Dollphinwing is inspired by the cat-collecting game, but it's fun design would also be great for a Pokemon-lover too.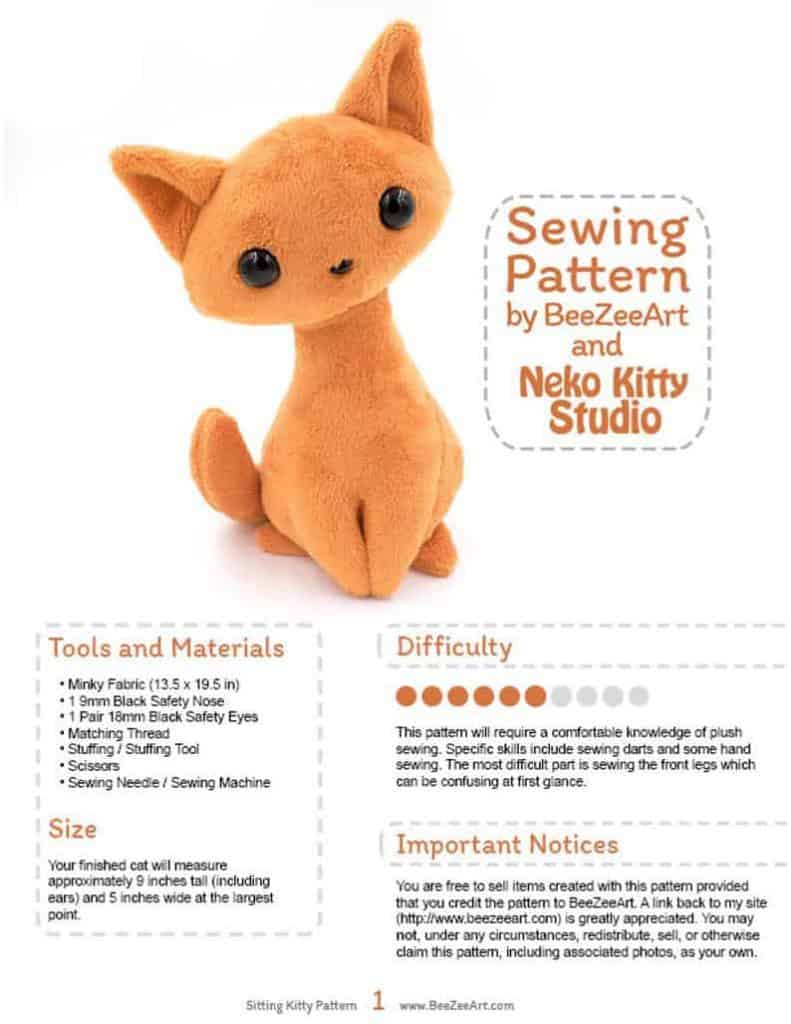 The Sitting Kitty Cat from BeeZeeArt just looks like it wants to curl up around your leg with that long neck. So sweet and cuddly!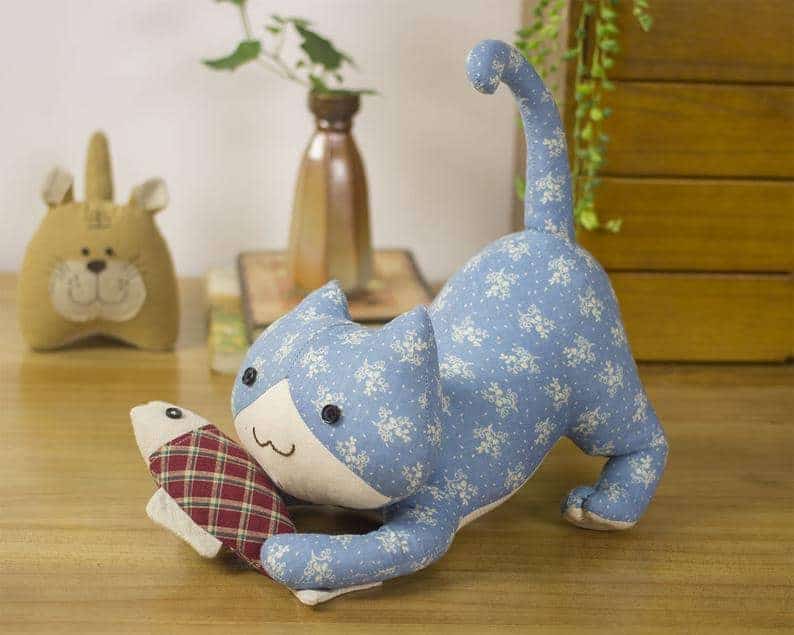 The Lying cat sewing pattern from Xanthe Patterns is a fun, simple and playful option.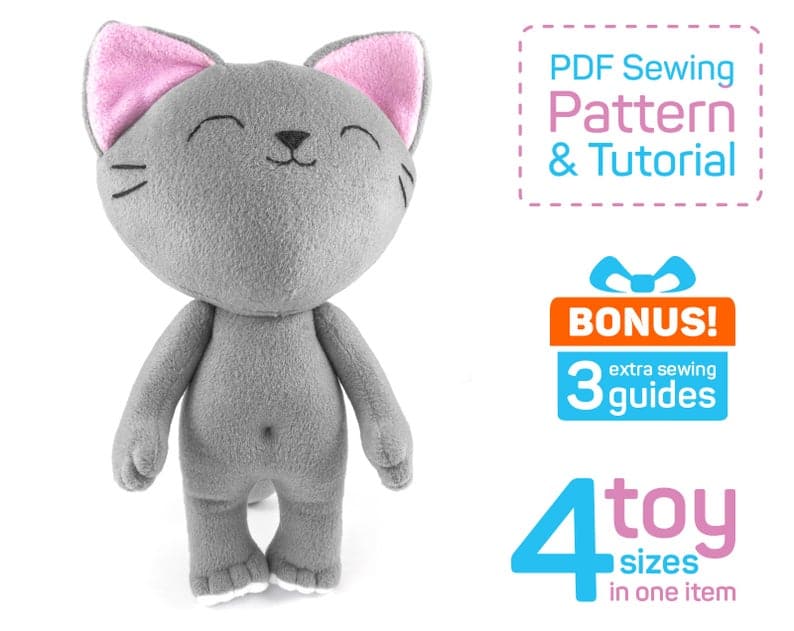 Who could resist the smile of the cuddly Cute Kitten doll from Arttony Toys? I just love all the little details.
Felt Cat sewing patterns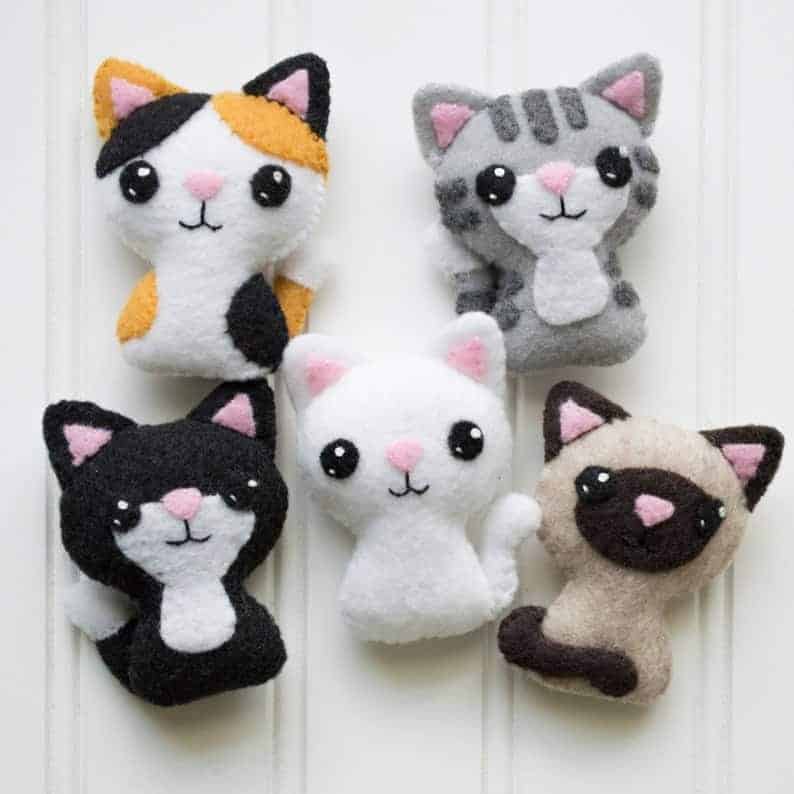 Create a whole litter of kittens with the Felt cat sewing pattern  from Crafty Alien Studio.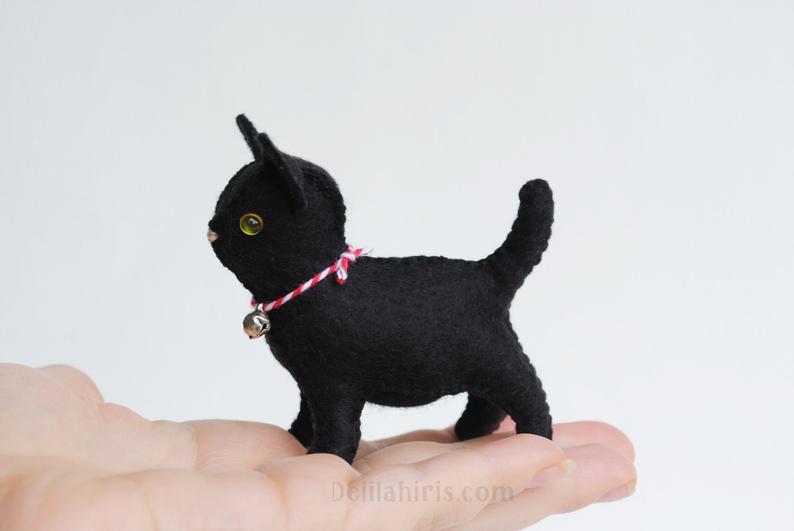 The Felt stuffed cat from Delilah Iris is a realistic-looking felt cat sewing pattern.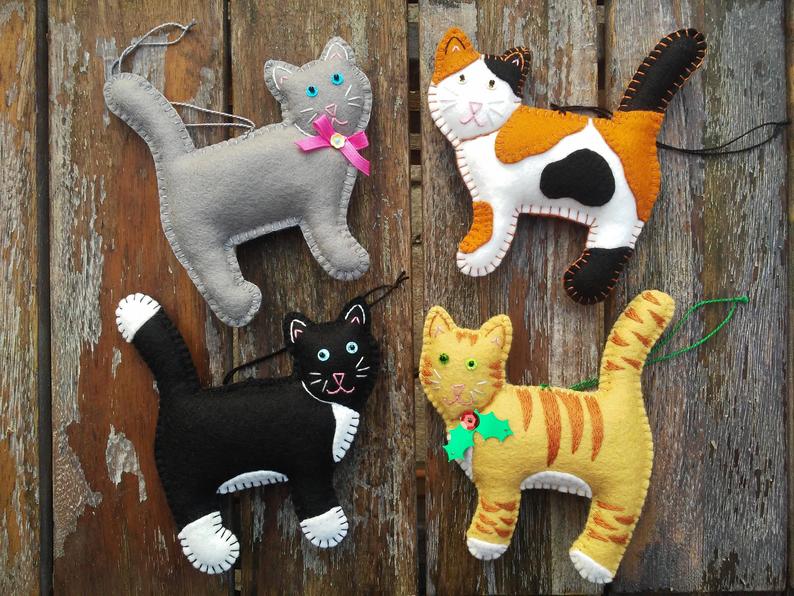 Check out all the details of the Folk Art cats from Patricia Welch Designs. There are four designs included in the pattern.
Realistic cat sewing patterns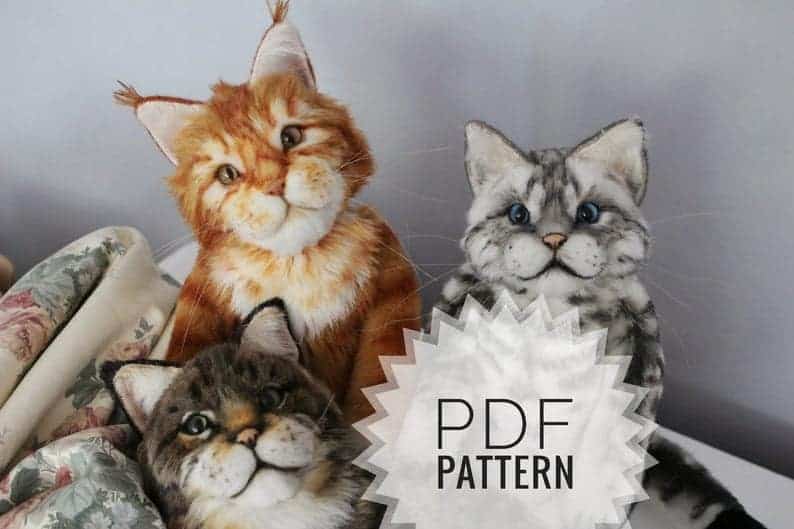 The Maine Coon cat sewing pattern from Katerina Makogon is amazingly realistic. If you are looking for more help than just a pattern, there's also a video course available here, and you can get all the supplies you need with this DIY craft kit.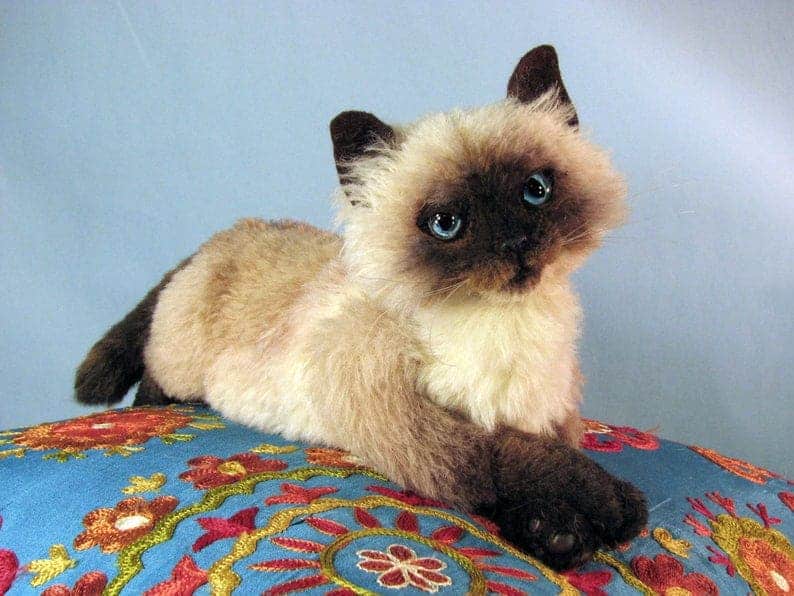 Himalayan movement kitten from Mary Garden Art is another realistic cat sewing pattern. It has movable joints so you can pose the cat just the way you want!
Wow! What an amazing collection of cat sewing patterns!