11 baby sandals sewing patterns for sweltering summer days
Baby shoes are so cute, and handmade baby shoes are even better. When the weather gets hot, it's time to get out the baby sandals sewing patterns. Protect baby's precious feet but keep them cool at the same time.
DIY baby sandals make a great baby shower gift idea too for the friend who's having a summer baby (and they're guaranteed not to get too many baby flip-flops, unlike so many other baby shower gifts!).
Here's a cute collection of baby sandal sewing patterns for boys and girls to wear on hot days: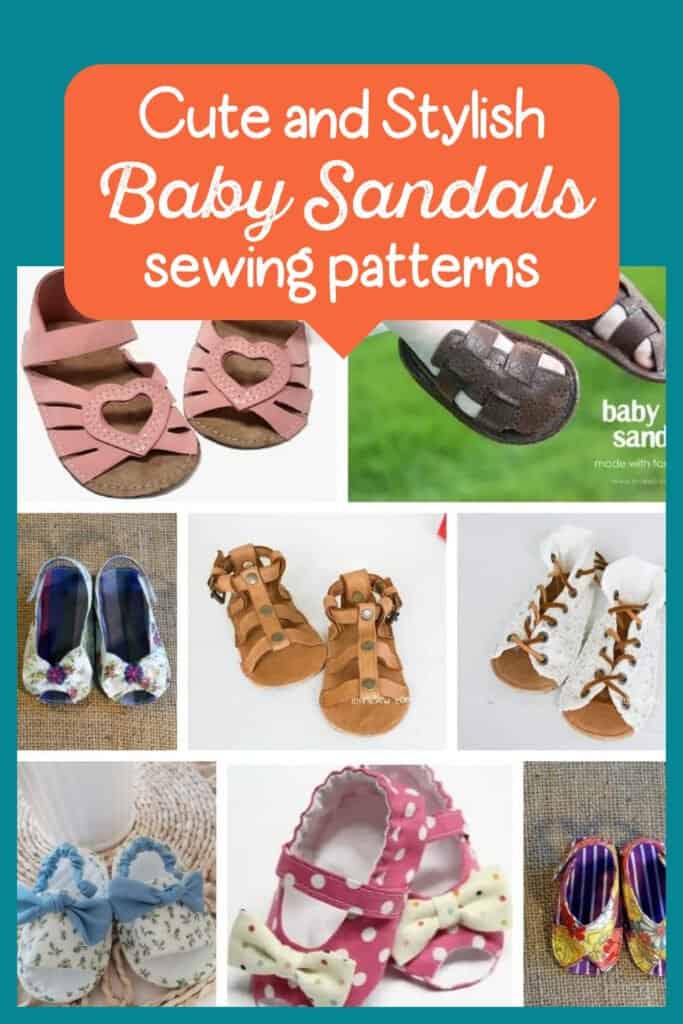 Disclosure: This post contains affiliate links. If you purchase after clicking these links, Threadistry may receive a small commission, at no cost to you.
Easy baby sandals sewing patterns
The Dolce baby sandals sewing pattern from Happy Baby Patterns is a simple design with a cute bow (or leave off the bow for a more unisex option!).
Peep-toe baby shoe sewing patterns
Baby Flip-Flop Sewing Patterns
Everyone needs a pair of flip-flops (or thongs or jandals, depending on where you're from. The Valerie baby flip-flops sewing pattern from IThinkSewDesign are a perfect unisex pattern, depending on your fabric choice.
Free Baby Sandals Sewing Patterns
These Baby boy sandals are a free sewing tutorial from Make It Love It – I think my husband wants some in his size!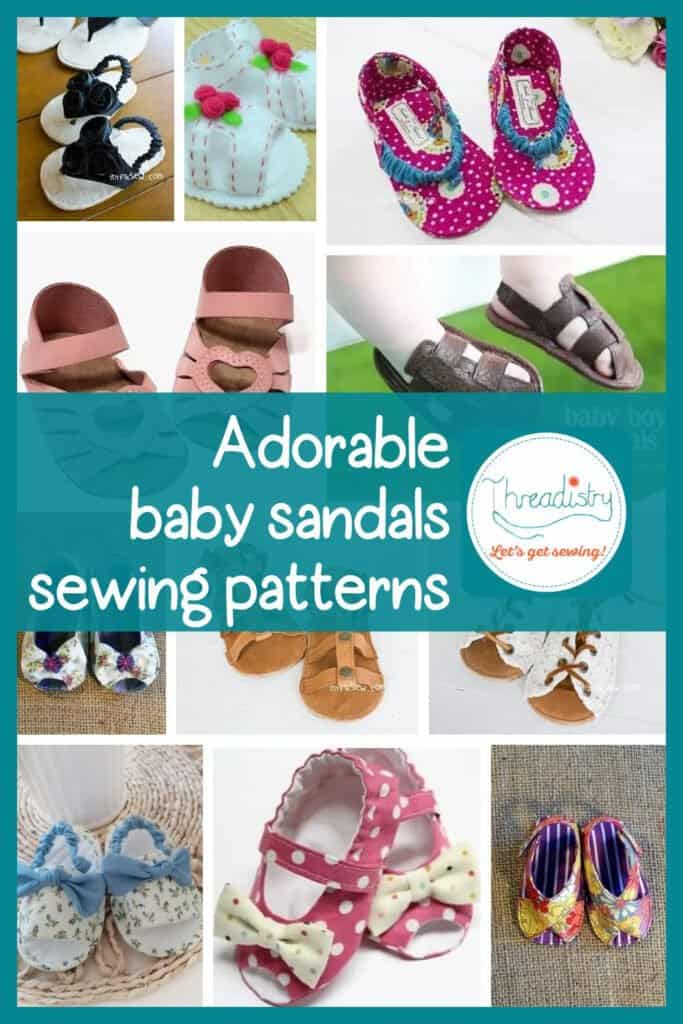 Those baby toes will be stylish and cool on the hottest of summer days. What are your favourite baby sandals sewing patterns?
More sewing inspiration: