How to change a sewing machine needle
Sewing machine needles need to be changed regularly and are a consumable item when sewing. It can be daunting when it's your first time, but it becomes a quick and easy task after you've done it a few times. Here's when and how to change a sewing machine needle (watch the video or keep scrolling for a photo-tutorial):
Disclosure: This post contains affiliate links. If you purchase after clicking these links, Threadistry may receive a small commission, at no cost to you.
When do you need to replace a sewing machine needle?
So how often should you change a sewing machine needle and how do you tell it needs replacing?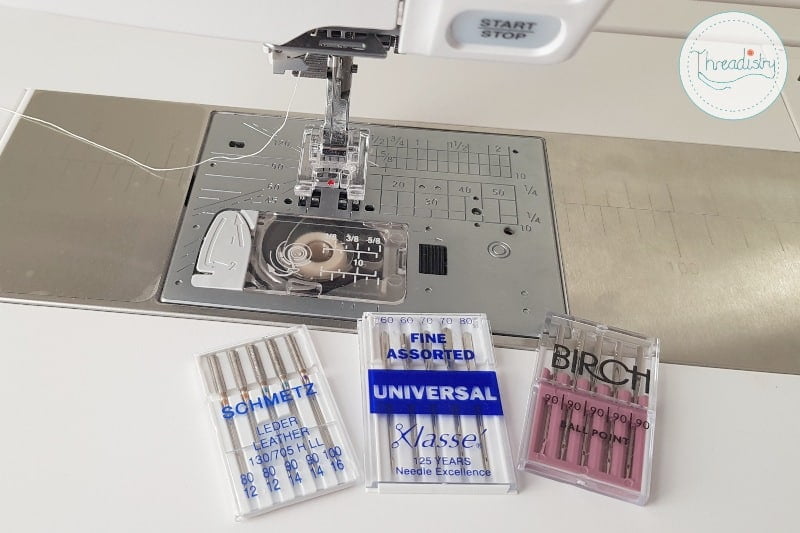 There are three main reasons you need to change your sewing machine needle:
The needle is broken – needles can break because the needle size is too small for the thickness of fabric or the needle has hit a pin zip or other solid object (hopefully not your finger!)
You are using a different fabric type and need a different needle size or type.
The needle has become dull or bent. Signs of a dull, damaged, or worn needle include:

skipped stitches
snags or pulls in woven fabric
thread breaking or shredding
uneven stitching
clunking or popping sounds when sewing
It is recommended to change the needle after 8-10 hours of sewing. You may need to change more regularly if you are using heavier-weight fabrics or regularly sewing through many layers.
Never forget which needle is in your sewing machine with these tips.
How to change a sewing machine needle – step by step
1. Unthread the sewing machine needle and get the thread out of the way. You don't need to unthread the whole machine.
2. Turn off the sewing machine or lock it if you have that function. You don't want the machine to start sewing if you accidentally bump something!
Quick Tip: Place a piece of paper over the presser foot area, so the needle can't accidentally drop down into the machine!
3. Raise the needle to the highest position and lower the presser foot. This will give you the maximum amount of space to handle the needle.
4. Holding the needle with your left hand, loosen the screw that holds the needle in place. You don't need to completely remove the screw.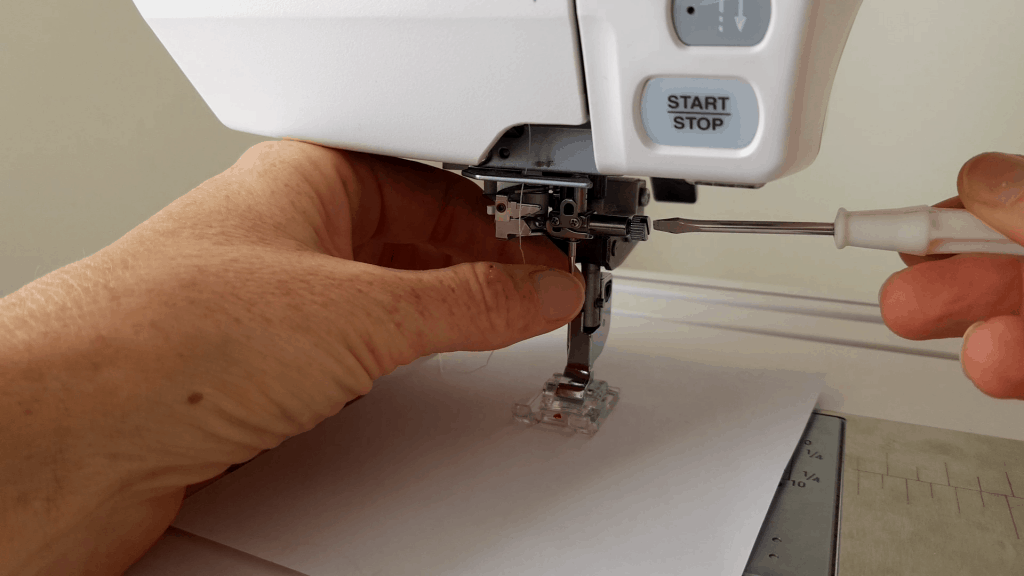 Tip: If you find it difficult to get your fingers around the needle, you can use a needle inserter and threader like this: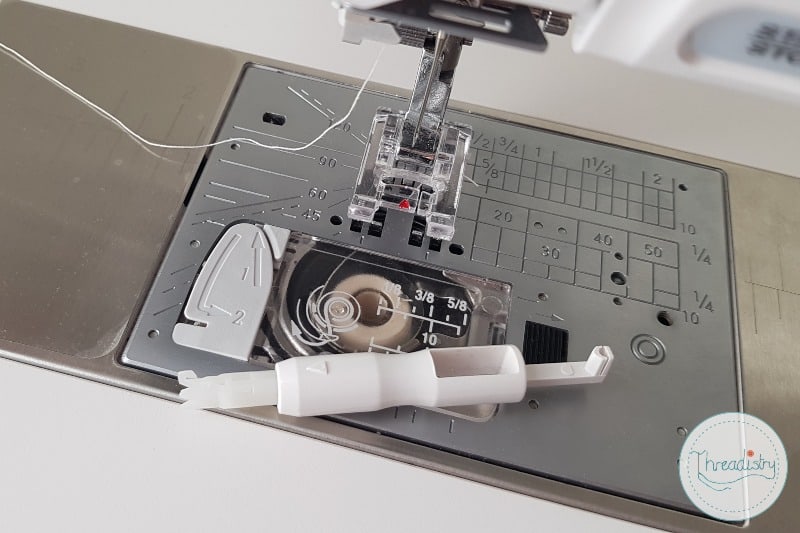 5. Gently pull the needle down and away from the sewing machine.
Quick Tip: Dispose of the needle appropriately. Remember – it's sharp and you don't want someone accidentally scratching themselves.
6. Grab your new sewing needle. Typically, the shank (top part) of the needle has a flat side and a rounded side. Placing the flat side to the back of the sewing machine, insert the new sewing machine needle into the needle clamp, as high as it will go.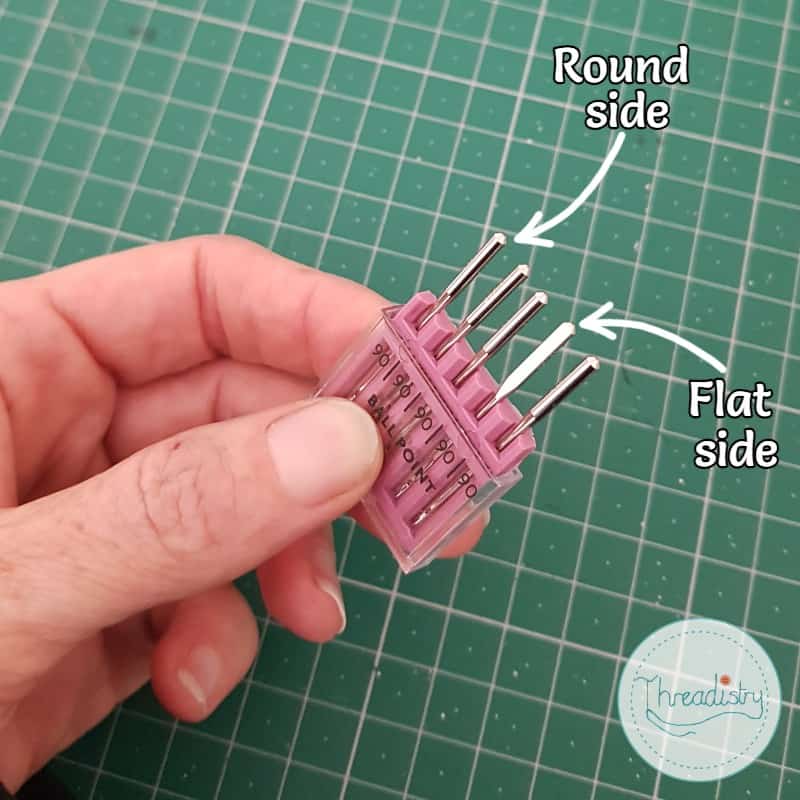 7. Holding the needle in place, tighten the screw, until it is finger tight. There's no need to apply a lot of force and over-tighten.
8. Rethread your sewing machine, and you're good to sew!
More sewing inspiration: