Sewing School Quilts: sewing book review
Today I'm reviewing the newly released book Sewing School Quilts: 15 Projects Kids Will Love to Make by Amie Petronis Plumley and Andria Lisle.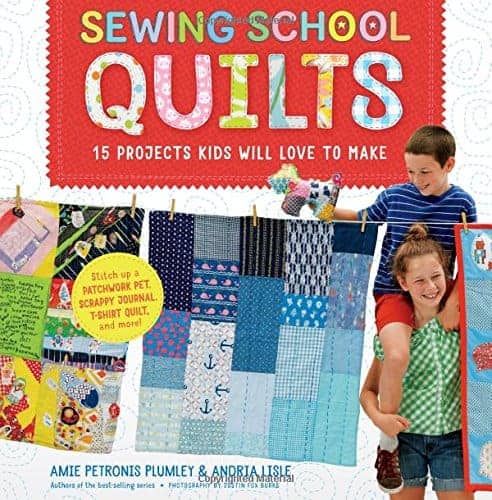 I received a free digital copy of the book from the publishers for review purposes.
Disclosure: This post contains affiliate links. If you purchase after clicking these links, Threadistry may receive a small commission, at no cost to you.
This book is the third book by the same authors in the Sewing School series. They are sewing instructors at a kids' summer camp and have lots of experience teaching kids to sew.
The book is targeted at kids aged 8 and up (although there is one 7 year old mentioned in the book), and is written for kids with some sewing experience, although there is a section in the back with basic information for machine and hand sewing.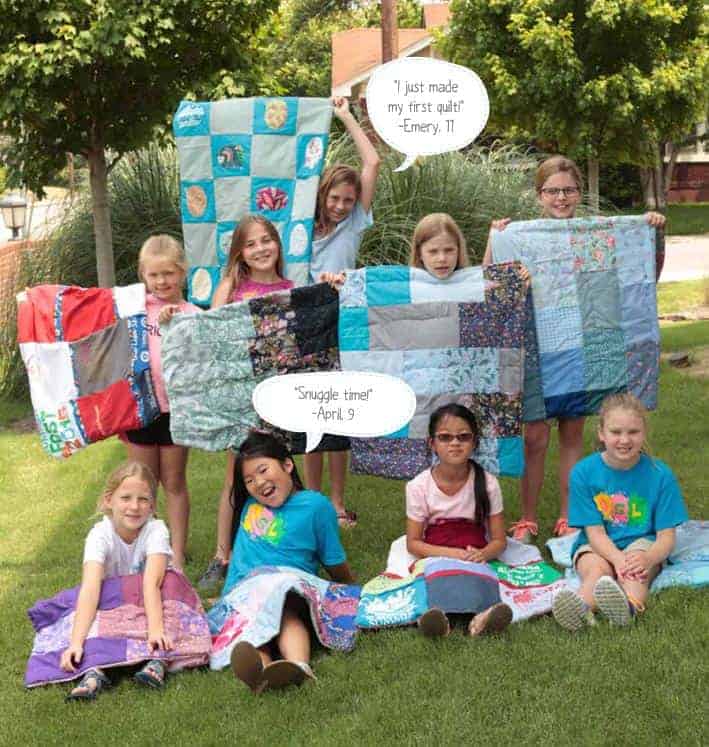 After an introduction to quilting, including a brief history of quilting, the anatomy of a quilt, how to sew a simple quilt top and how to bind a quilt, the book is split into 4 chapters:
Art Quilts
Foundation Piecing
Patchwork
Applique, and
Recycled
Each chapter starts with a skill-building lesson for the skill required and then has three projects with increasing difficulty. The third project in each section is a lap-sized quilt.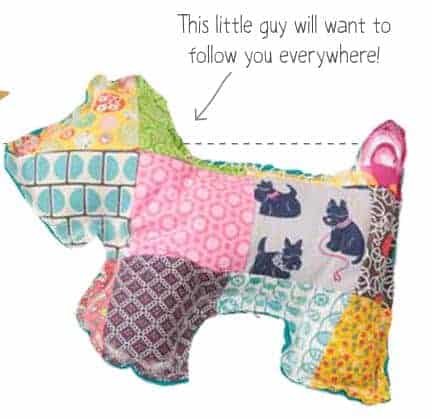 All the projects shown in the book have been completed by children, so they give a realistic impression of what a child can make. Things aren't picture perfect, and there are lots of comments about how imperfections add to the character of the finished item. My daughter gets frustrated when things don't turn out exactly the way she expects when making things, so it's nice that this book doesn't present an unrealistic image.
The projects are all unisex. Most of the kids featured in the book are girls, but there are one or two boys included in the book. I guess that's a function of who turns up to their classes and camps. It's nice to show that it's not all for girls though. There are ideas at the end of each project for how you can make changes to add a personal touch.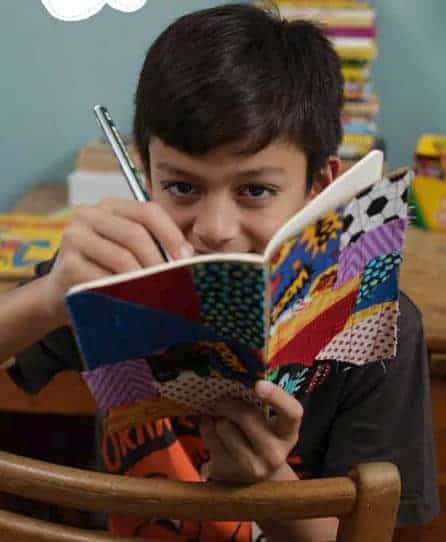 Now, there are a few quirks in the book. Firstly, what they call "foundation piecing" is taking a larger piece of plain fabric, and glueing and stitching fabric scraps on top of it to create a unique piece of fabric. While I understand it's a simple way to get kids starting to sew, foundation piecing is not the correct term for this, and it doesn't feel like real sewing or quilting to me (but maybe I'm becoming a purist!).
Also, the instructions say to bind a quilt before you quilt it. I'm used to quilting and then binding. I'm not sure if they think this way is easier for kids, particularly if hand-sewing or tieing the quilt. It just seemed odd to me.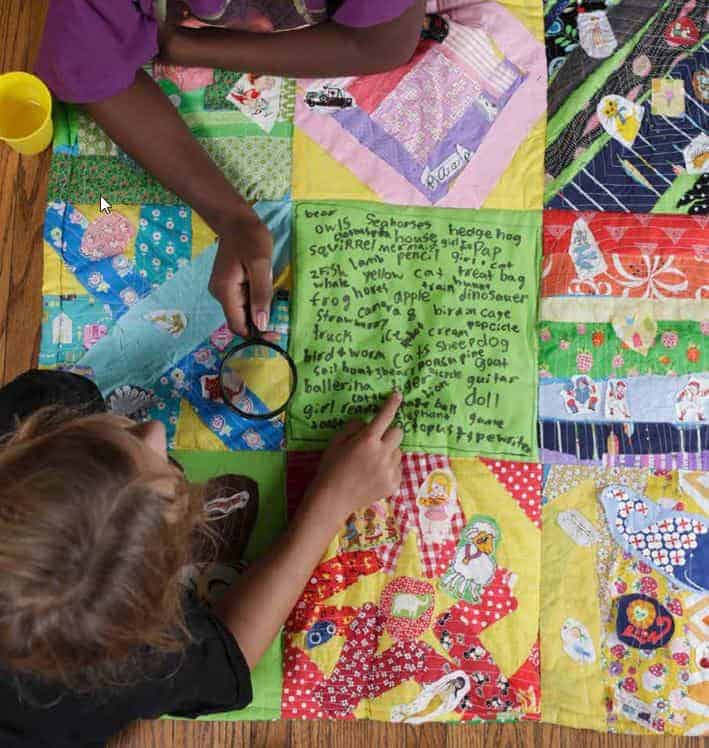 Those quibbles aside, if you've taught your child the basics of using a sewing machine, they will love this book for sewing inspiration. The projects have a playful feel, and kids will find the projects useful without being boring. There are lots of photos of each step. However, depending on the age and experience of your child, you'll still need to supervise and guide your kids through the process.
Sewing School Quilts is available from Amazon and Bookshop.org.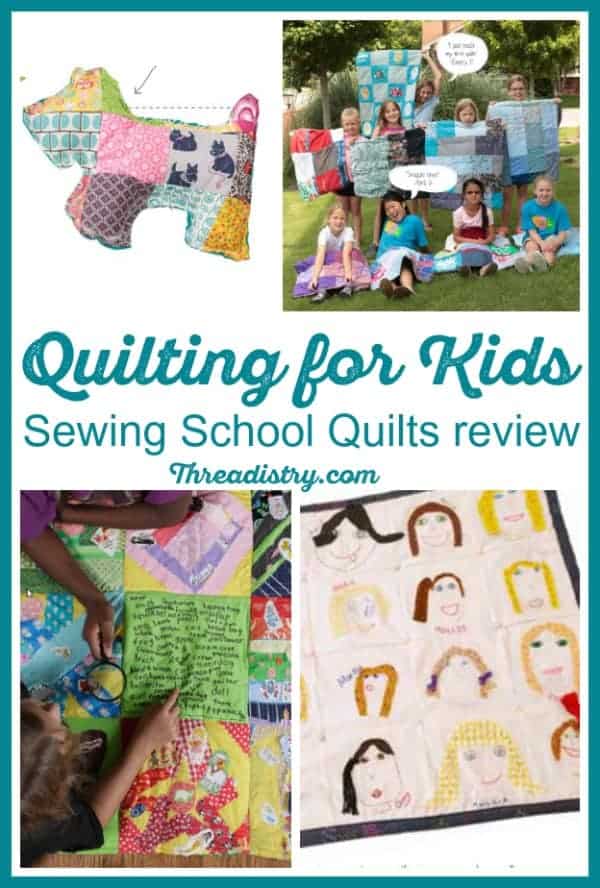 More sewing inspiration: