Dark Side or Rebellion? The best Star Wars Christmas Cross-Stitch patterns
If you love Christmas and you love Star Wars, why not combine the two with these Star Wars Christmas Cross-Stitch patterns?
Do you make your own Christmas decorations? I love giving a personal touch to the Christmas decor and making decorations that represent the personalities of the family. My brother has always been obsessed with Star Wars, so this Christmas I'm going to cross-stitch something with a Star Wars theme.
Whether you're on the Dark Side or part of the Rebellion, there's a perfect Star War Christmas cross-stitch pattern for all Star Wars-Lovers. Now, which one should I pick for my brother?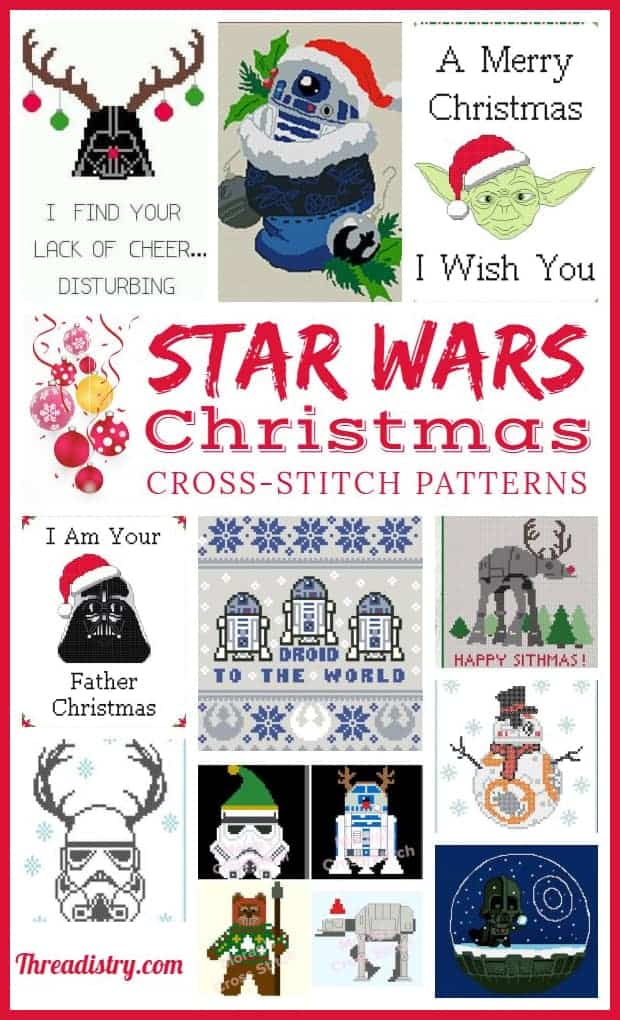 Disclosure: This post contains affiliate links. If you purchase after clicking these links, Threadistry may receive a small commission, at no cost to you.
Darth Vader Christmas Cross-Stitch Patterns
Christmas is strong on the Dark Side if these Darth Vader cross-stitch patterns are anything to go by!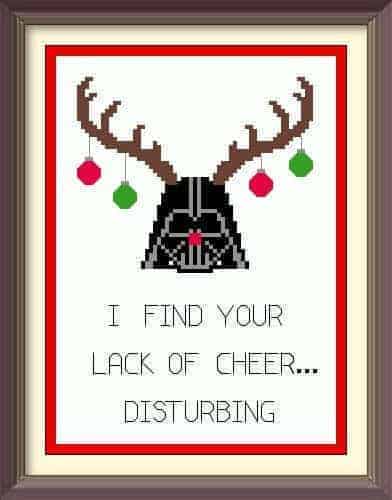 I love this Darth Vader with reindeer antlers cross-stitch pattern. It comes with two options – "I find your lack of cheer disturbing" and "I find your lack of holiday spirit disturbing".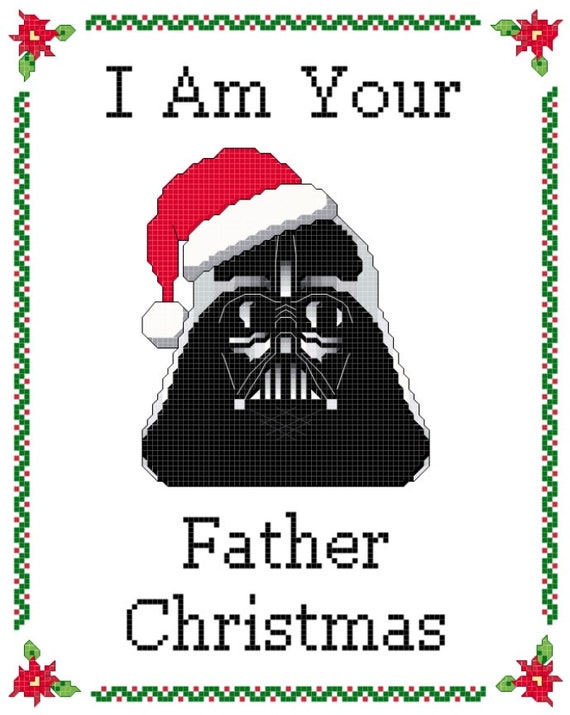 I also find the "I am your Father Christmas" cross-stitch pattern from Knerdly Knits hilarious.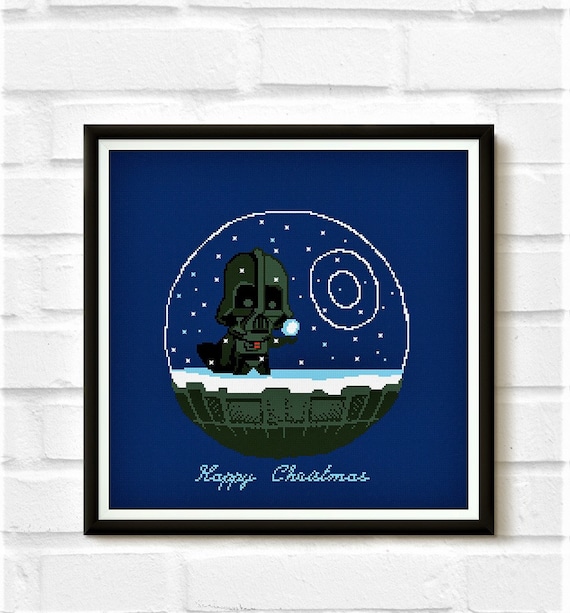 While not completely Christmas-y, how cute is Darth Vader with a snowball. This cross-stitch pattern is from Embroidery4KidsArt.
Yoda Christmas Cross-stitch Pattern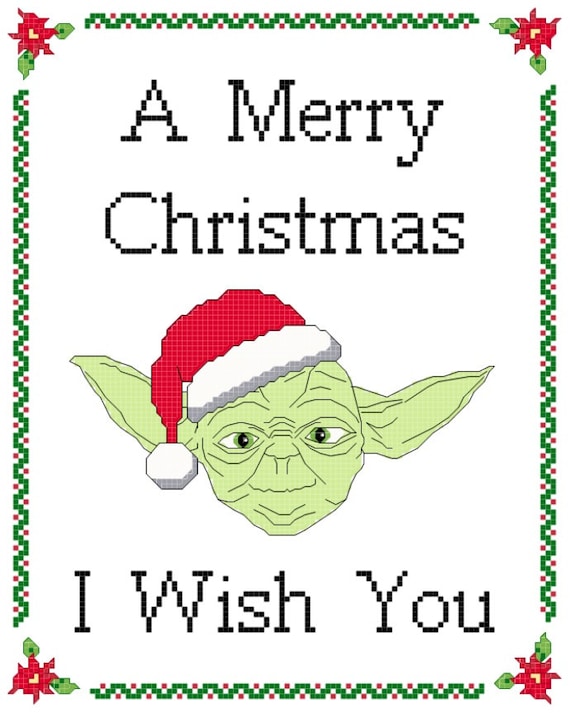 No Star Wars collection could be complete without Yoda. The face details of this Yoda Christmas cross-stitch pattern from Knerdly Knits.
Droid Star Wars Christmas Cross-Stitch Patterns
While C3PO is my favourite droid, he doesn't seem to feature in any Christmas cross-stitch patterns. BB8 and R2D2 do though. Here are the best droid Christmas cross-stitch patterns: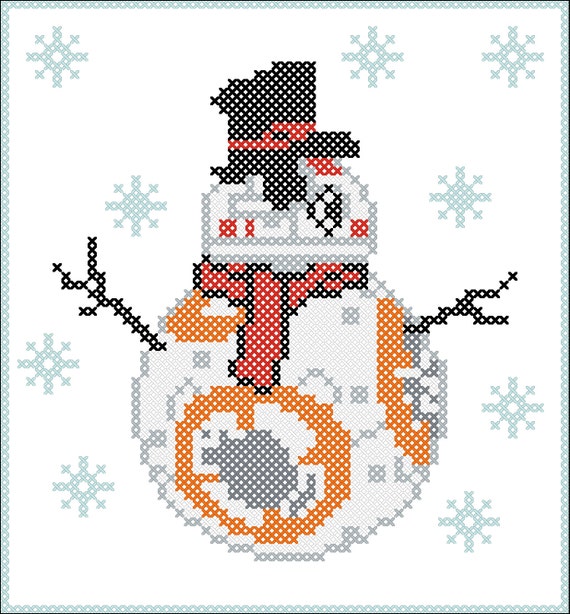 BB8 is just perfect as a snowmаn in this cross-stitch pattern from Rainbowstitchcross.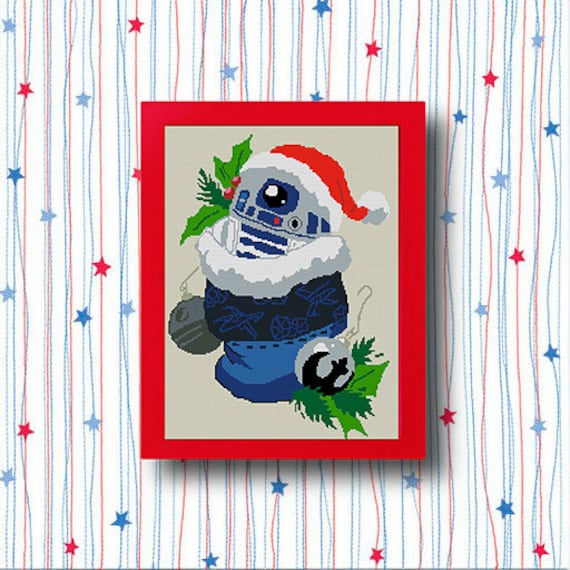 Who wouldn't want R2D2 in their stocking? This R2D2 Christmas cross-stitch pattern is so much fun – love the ornaments too!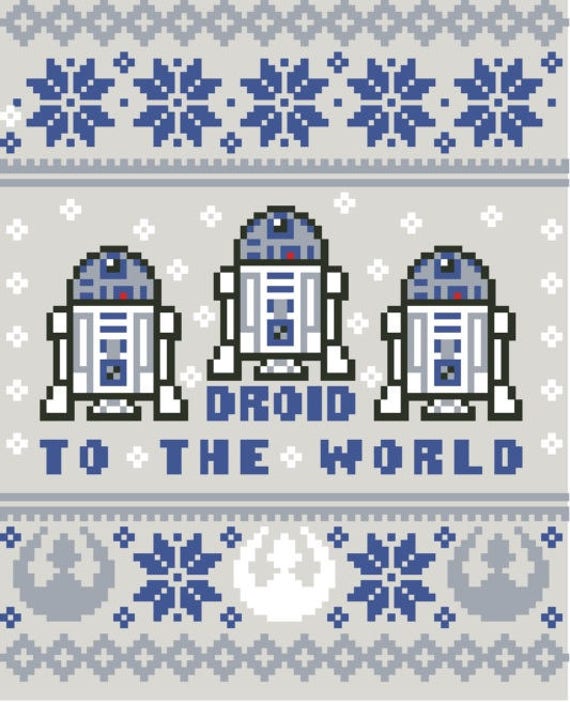 "Droid to the World" is a fantastic R2D2 ugly sweater cross-stitch pattern from The Whiskey Stitcher. They have another R2D2 sweater design plus a Stormtrooper Reindeer too.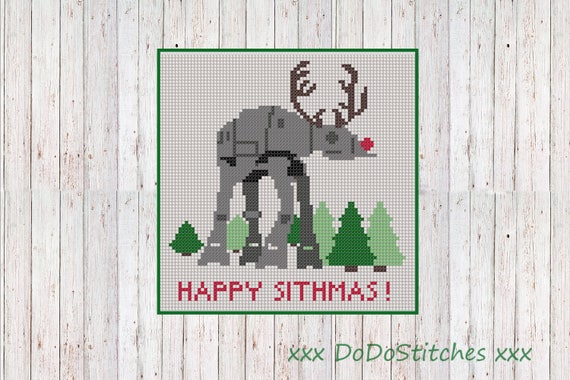 Proving anything can have Christmas spirit, check out this Imperial walker Star Wars Cross Stitch Pattern from DoDoStitches.
Star Wars Christmas Cross-Stitch Collections
If you're stitching one piece, why not make it a set? (or have one project a year for years to come!). Here are some great Star Wars Christmas cross-stitch collections (with patterns also available individually).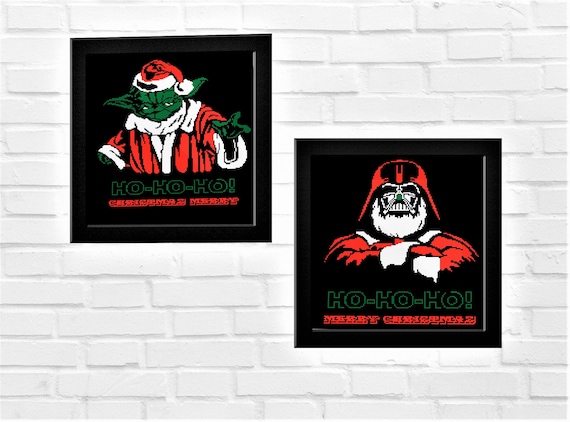 These Darth Vader and Yoda Christmas cross-stitch patterns look fabulous on a black background.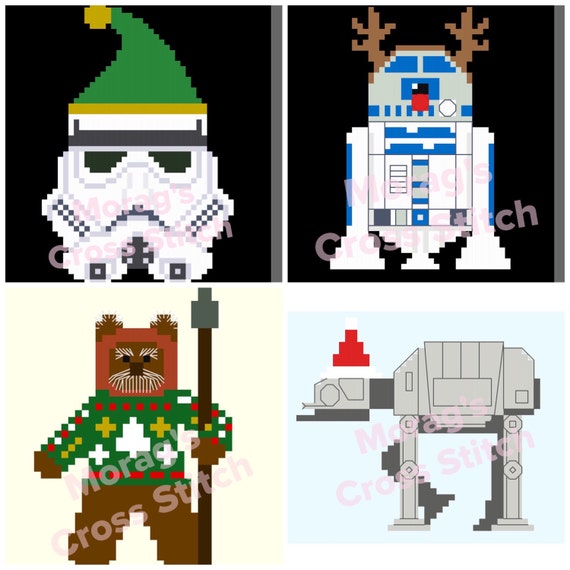 The Christmas bundle of 4 Star Wars Cross Stitch Patterns from Morag's Cross-Stitch includes R2D2, an AT-AT, an Ewok and a Stormtrooper. How cool is the ewok in a Christmas sweater? (Ewoks are my favourite!)
More Christmas Star Wars Cross-Stitch Patterns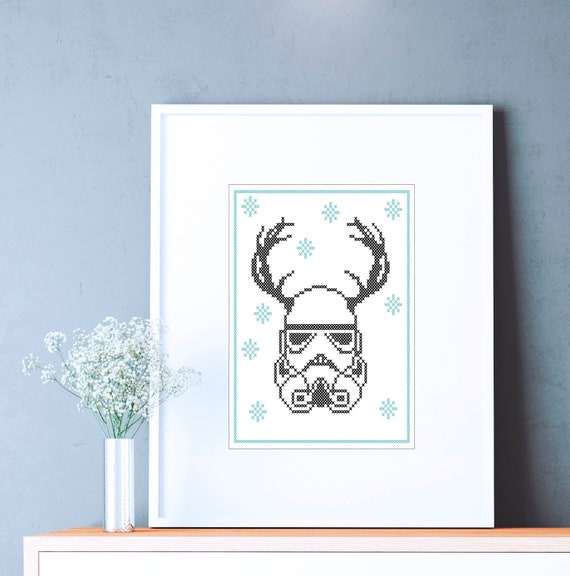 Don't forget to add a cross-stitch reinndeer stormtrooper to your Christmas decorations!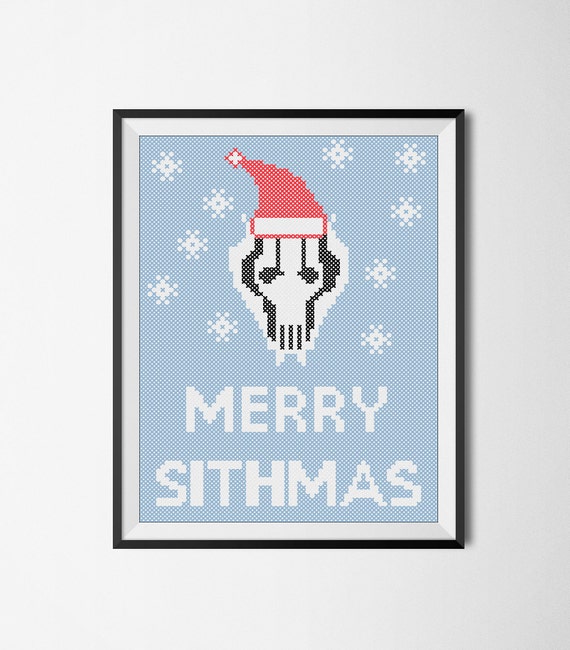 Maybe Star Wars fanatics shouldn't even be celebrating Christmas! Merry Sithmas everyone!
More sewing inspiration: