Festive Christmas Cross-stitch Patterns
I have to be the slowest cross-stitcher ever, so I need to start early if I'm going to get a cross-stitch project finished by Christmas (I've been working on my current cross-stitch project for more than a year!).
Now I'm debating whether I should have some cross-stitch frames to decorate the walls or stitch some cross-stitch ornaments for the tree. At least I'll be able to sew lots of different Christmas cross-stitch projects and not have to worry about buying too many skeins of thread. I'm a tradionalist, so tend to stick to the red, green and white colour-way. Of course, you could switch these out for your favourite Christmas colour palette.
Add a personal touch to the festive season with these Christmas cross-stitch patterns. Modern, traditional, funny or geeky, get out your thread and do some Christmas stitching!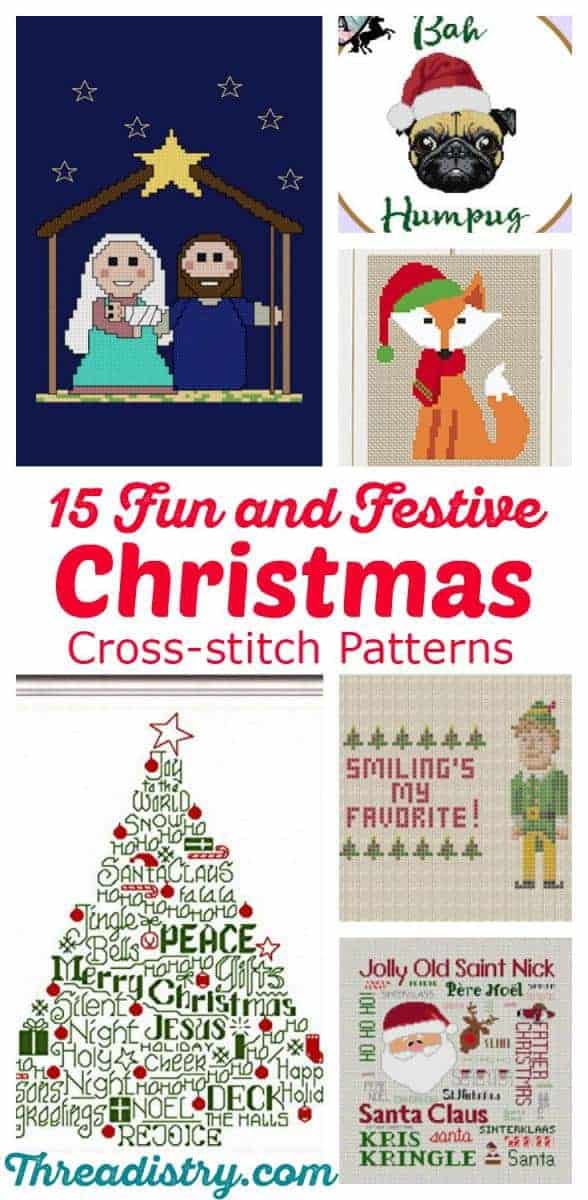 Disclosure: This post contains affiliate links. If you purchase after clicking these links, Threadistry may receive a small commission, at no cost to you.
Modern Christmas Cross-stitch Patterns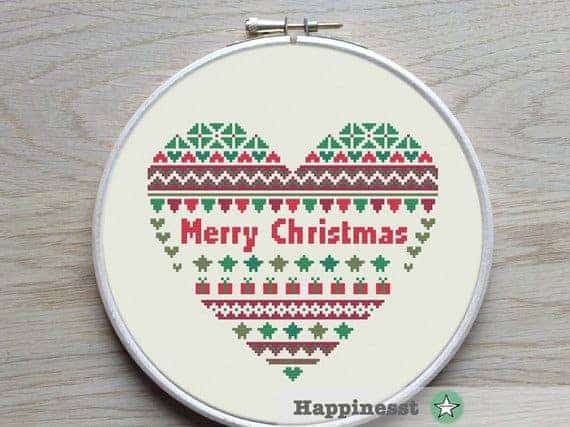 Modern christmas pattern in nordic style by Happinest.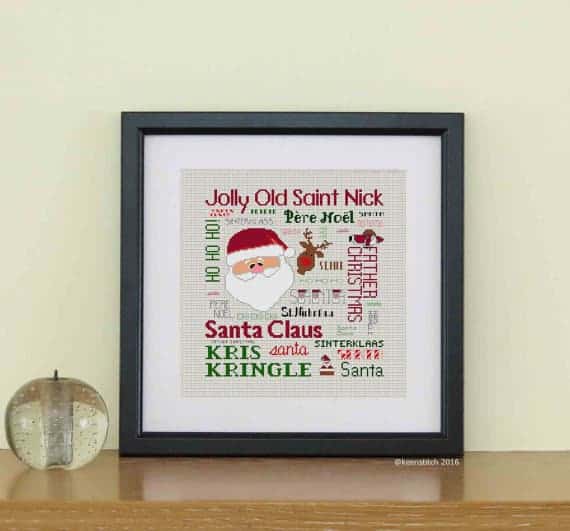 Santa Claus subaway art cross-stitch pattern by Keenstitch.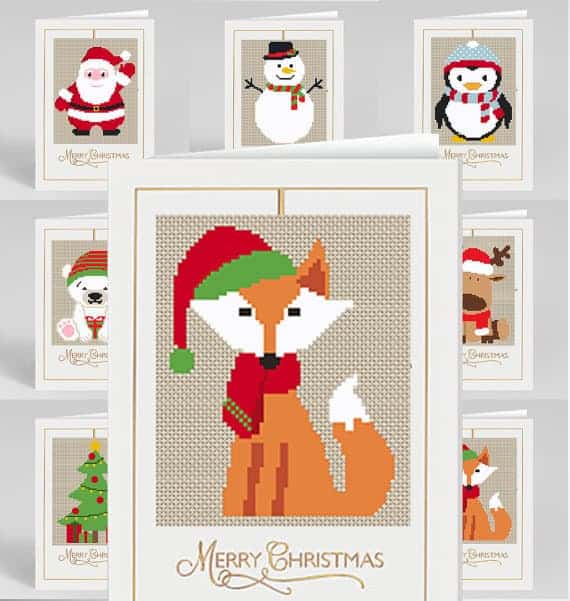 This cute 7 in 1 Christmas animal cross-stitch pattern by Nikki Patterns include a fox, Santa, Christmas tree, reindeer, penguin, snowman and a bear.
Traditional Christmas Cross-stitch Patterns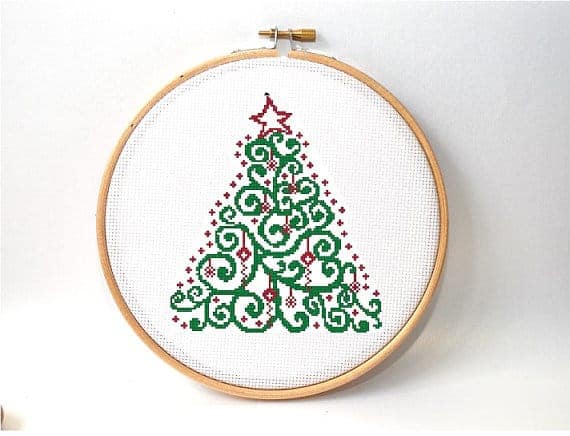 Christmas Tree cross-stitch pattern by XO Stitch.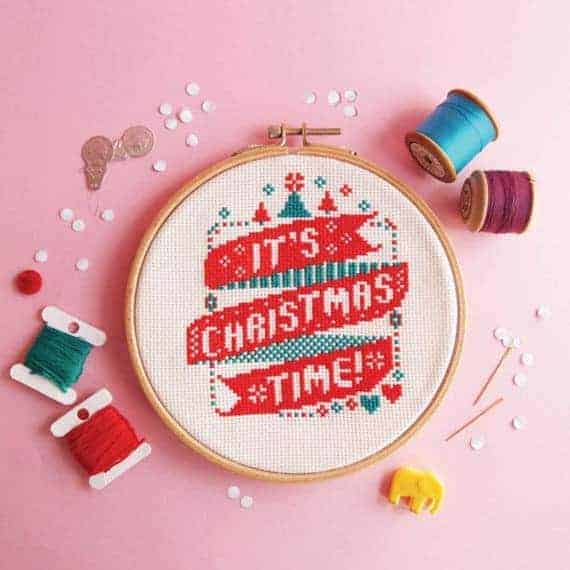 It's Christmas Time cross stitch by Red Bear Designs.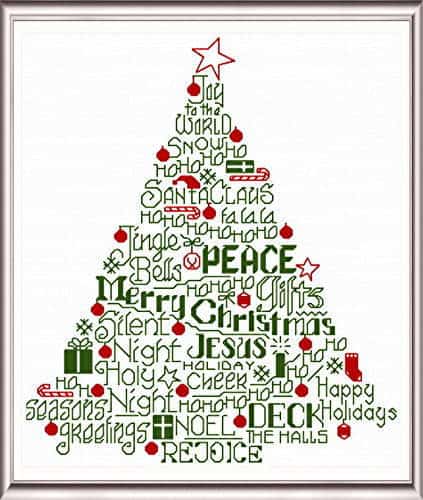 Let's Deck the Halls cross stitch pattern by Ursula Michael.
Geeky Christmas Cross-stitch Patterns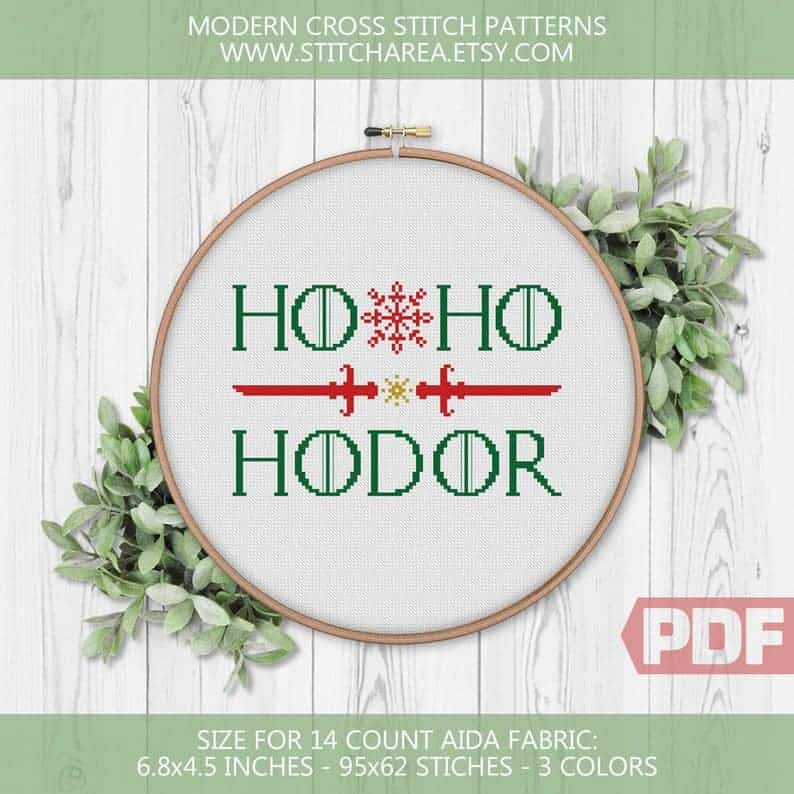 Ho Ho Hodor cross-stitch pattern from Stitcharea is perfect for the Game of Thrones fan.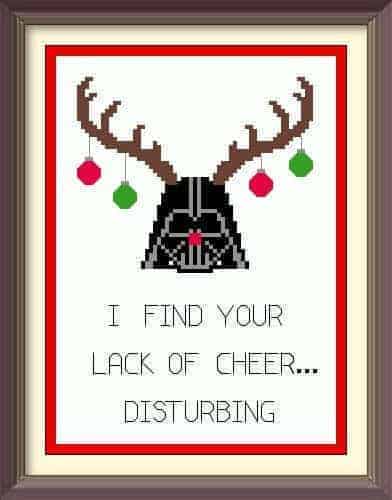 Darth Vader gets into the holiday spirit with this Star Wars Cross Stitch pattern.
Fun Christmas Cross-Stitch patterns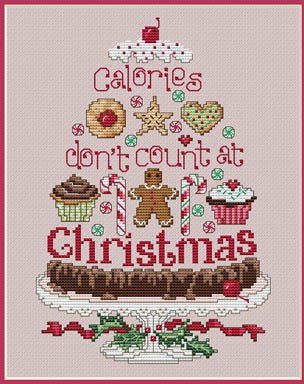 Of course calories don't count at Christmas. I love this cross-stitch pattern from Sue Hillis.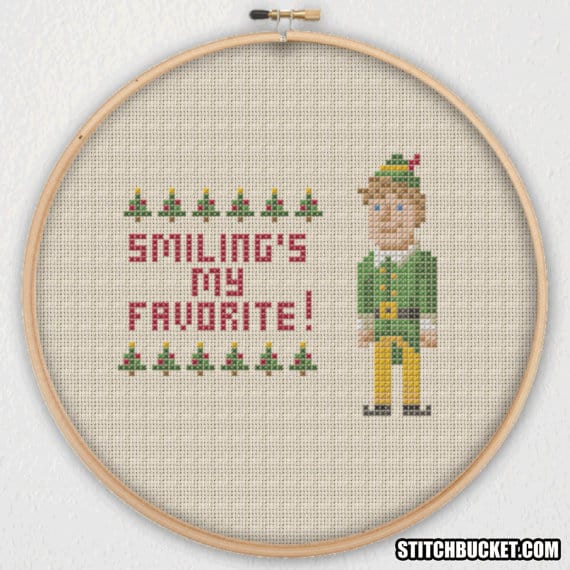 "Smiling's my favorite" quote from Buddy the Elf cross-stitch pattern by Stitch Bucket.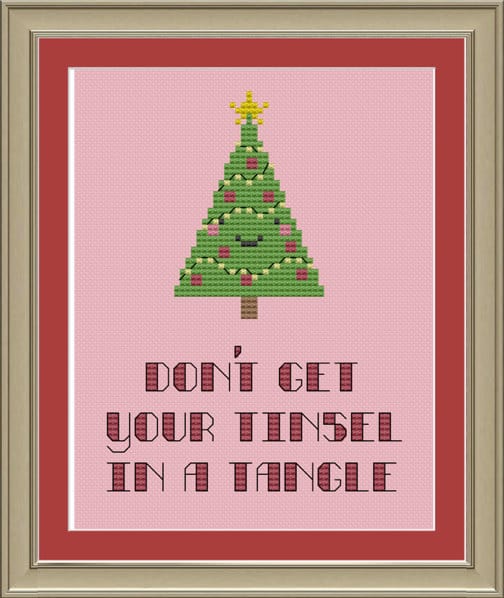 "Don't get your tinsel in a tangle" cross-stitch pattern by Nerdy Little Stitcher.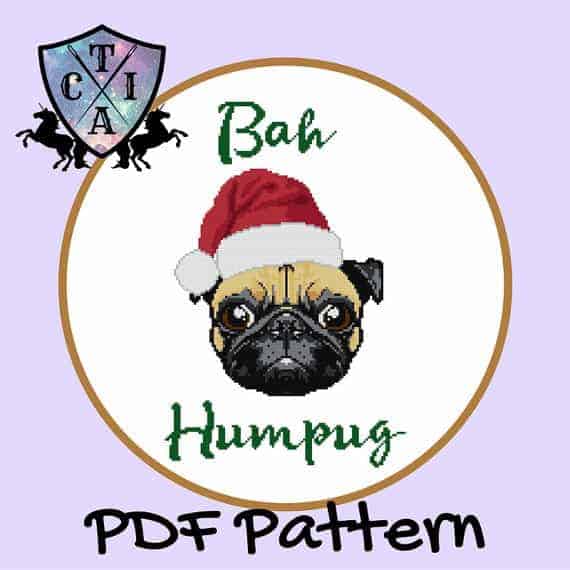 Bah Humpug by Craft Time in Arkham.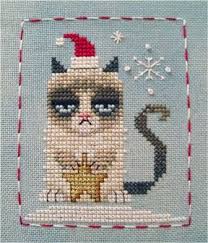 Grumpy kitty is a free Christmas cross-stitch pattern by Brooke's Books.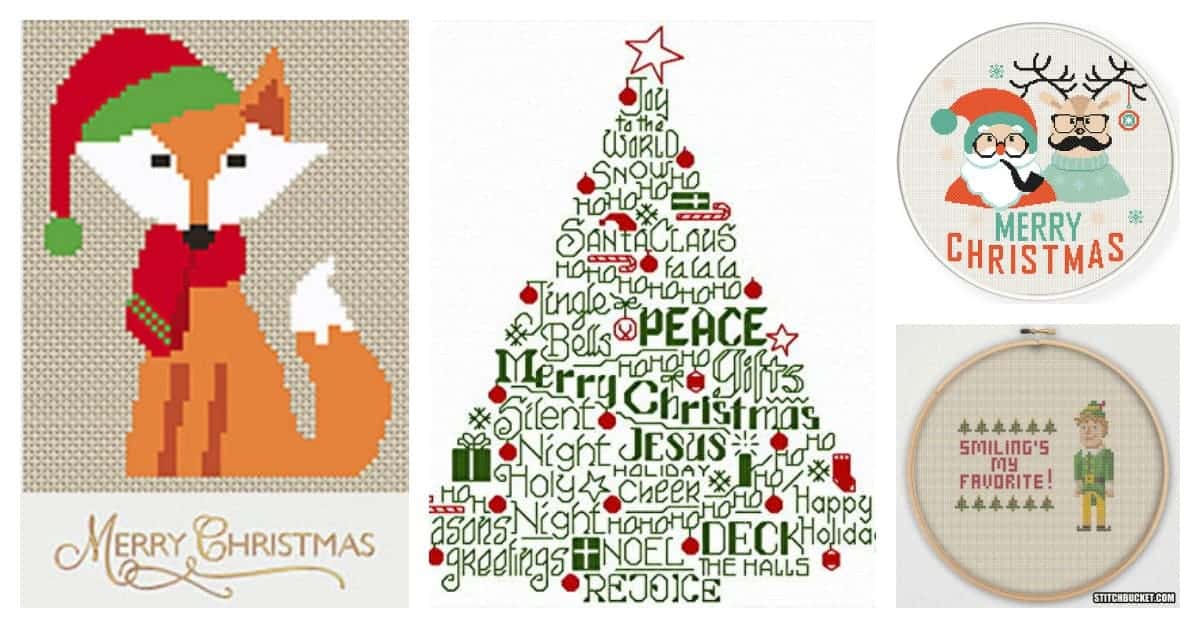 Even more sewing inspiration: