Summery Sundress sewing patterns
Summer days are for relaxing with a cool drink in your hand in a floaty and feminine sundress. Whether you prefer a maxi dress or want to flaunt your legs in a mini, the perfect sundress is the one you've sewn yourself from just the right fabric.
The best sundress fabrics are lightweight and breathable. Synthetic fabrics trap the heat and make you feel sweaty – nothing feminine about that! Fabrics such as lightweight cotton, dupioni, crepe, rayon, and shirting are excellent choices for a light and breezy dress. Linen and quilting cotton are options for a more structured, less drapey dress.
Frock up and feel feminine and pretty in the hot weather with these sundress sewing patterns.
Disclosure: This post contains affiliate links. If you make a purchase after clicking these links, Threadistry may receive a small commission, at no cost to you.
Sundress Sewing Patterns for Beginners
Even if you're a beginner, don't be afraid to sew a dress. These beginner sewing patterns are mostly straight seams with no zippers or button-holes in sight!
The elegant and easy dress from Martha Stewart is a great free dress sewing pattern for beginners. Choose a fabric with a nice drape, sew a few straight seams, and before you know it, you've got a lovely sundress to wear all summer.
Easy summer dress free pattern from So Sew Easy.
For more coverage from the sun on your shoulder, try the one hour dress. It's a great free beginner sewing project from CraftStylish
If you're feeling more adventurous and want tp give shirring a go, try the Shirred Mendocino sundress by Heather Ross – another free sundress pattern!
Sundress sewing patterns with frills and flounces
The Honey Girl Dress by Jamie Christina is a shirred dress with a ruffle feature (and can also be made as a top to increase your wardrobe options!)
The Martine Dress from StyleArc has a full-length ruffle feature at the front for an interesting twist on a simple dress.
Weekend Designer shows you how to draft this simple flouncy dress with a retro feel.
Maxi Dress Sewing Patterns
For the days when you can't be bothered shaving (or if you want to hide the glare from super white legs like mine!), keep your legs covered with these long dress patterns.
The Mimi Maxi dress from Seamingly Smitten is another great beginner dress pattern, with options for straps, halter neck or just wear it strapless.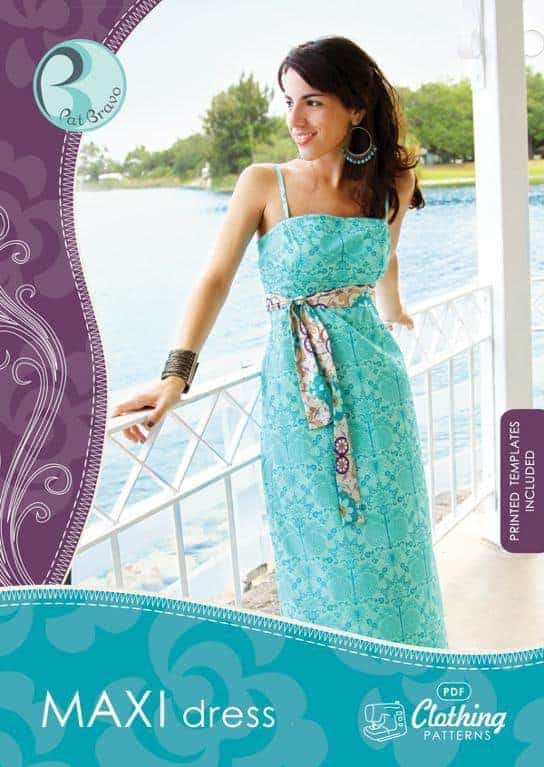 The Maxi dress by Pat Bravo is a simple and elegant maxi dress sewing pattern.
More Summer Sundress Pattern Fun
Jamie dress sewing pattern by Sis Boom is very feminine and gorgeous design.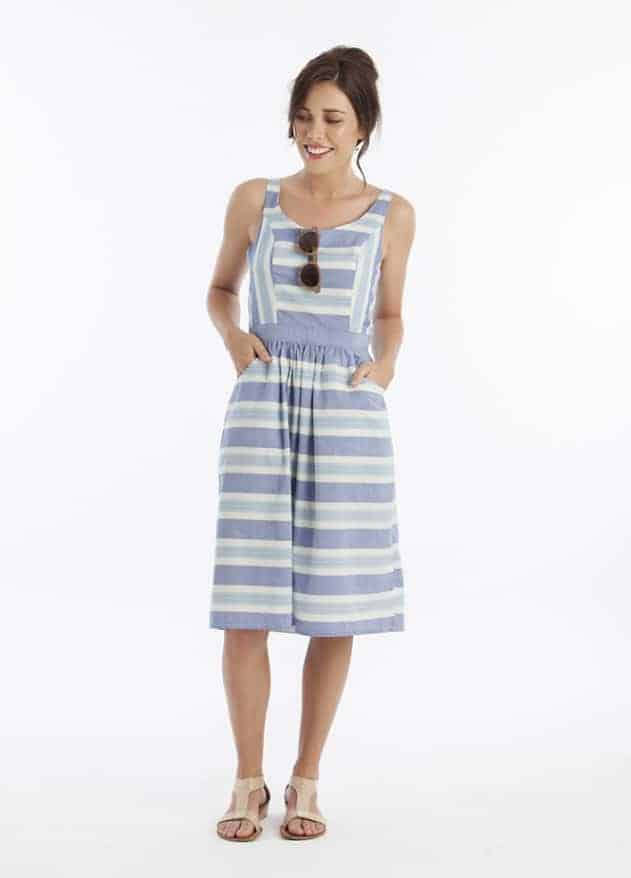 Summer sundress from Peppermint magazine is a classic design and a free pattern.
The Sunny Day Dress by Jamie Christina is pretty and fun.
The above free sundress pattern is from the book Twinkle Sews and is a sexier option for a hot night out.
Saltspring Dress by Sewaholic Patterns is perfect for relaxing in the summer sun.
For a sporty look with lots of support (so you don't need a bra), try the Brazi Dress from Stitch Upon a Time.
The Sabrina Dress from By Hand London is sweet and simple with a princess seam and A-line silhouette.
The Lonsdale Dress by Sewaholic has an interesting knotted bodice and halter neck. The pattern comes with options for knee-length and maxi dress.
The Flutter Skirt Dress from Weekend Designer works for during the day and out on the town.
Pick your favourite patterns and get sewing!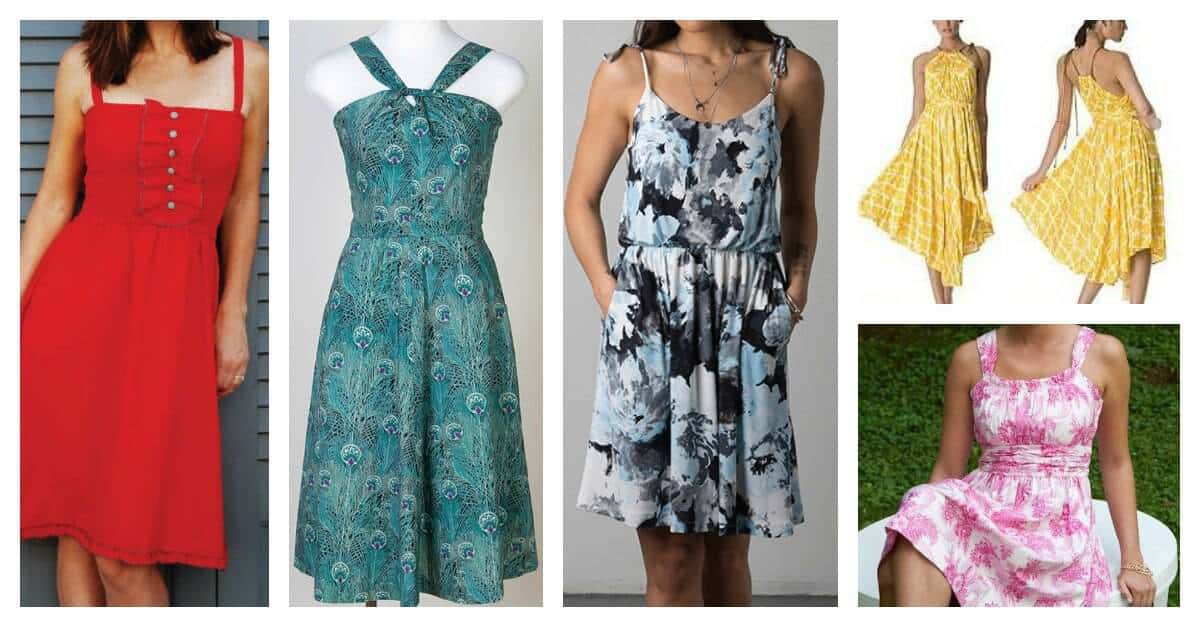 Time to sew up these perfect summer sundress sewing patterns and enjoy some sunshine and a cool drink!
More sewing inspiration: