Get Hopping with Easter Bunny Patterns to Sew
Spring is in the air and it won't be long until a certain Easter bunny will be hopping through our yards, leaving chocolate surprises for kids and adults around the world.
Both my kids were given stuffed Easter bunnies for their first Easter. Now they are 6 and 8, it's nice to get them out for a quick cuddle at Easter (since they don't seem to be the favourite stuffed toys here!). I'm disappointed that these precious toys were store-bought and not handmade, so I've gathered up my favourite Easter Bunny Patterns to sew.
Sew up a sweet toy for your child or grandchild this Easter, or make a rabbit for yourself to cuddle on the couch while you're munching on Easter eggs! Here are the cutest Easter Bunny Patterns to sew:
Disclosure: This post contains affiliate links. If you purchase after clicking these links, Threadistry may receive a small commission, at no cost to you.
Cutest Easter bunny patterns to sew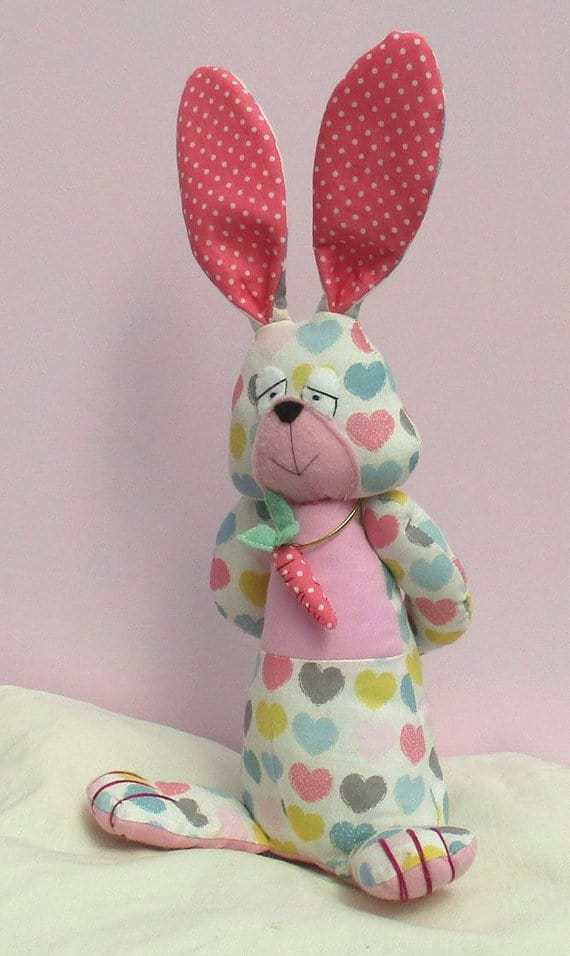 This is a fun and colourful Easter bunny pattern to sew by PC Bangles. What lovely, sleepy, droopy eyes!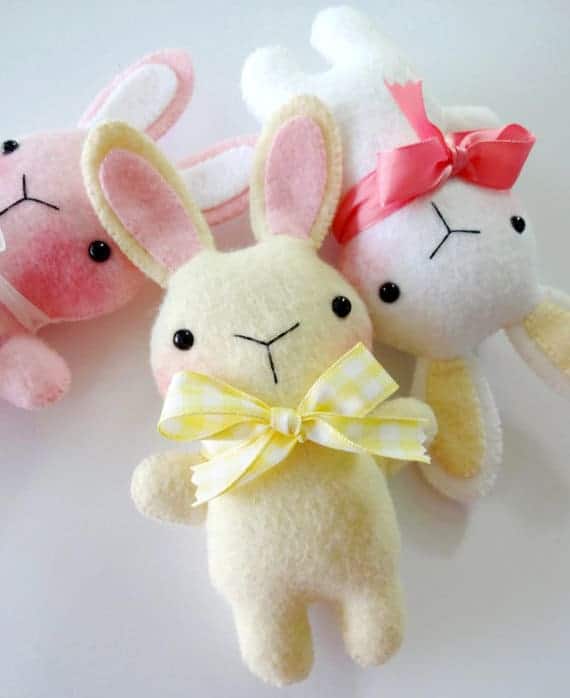 The felt bunny softie sewing pattern by Precious Patterns is fun and simple to make.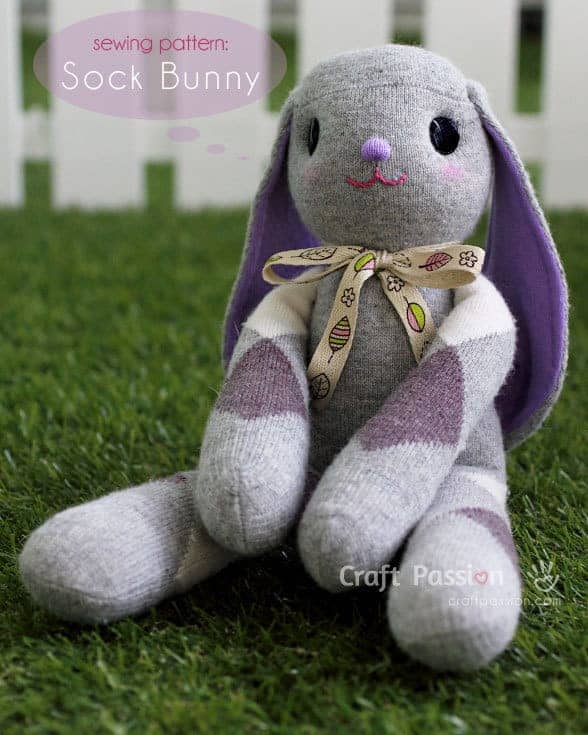 Craft Passion have a free sock bunny sewing pattern with lots of cuddly charm!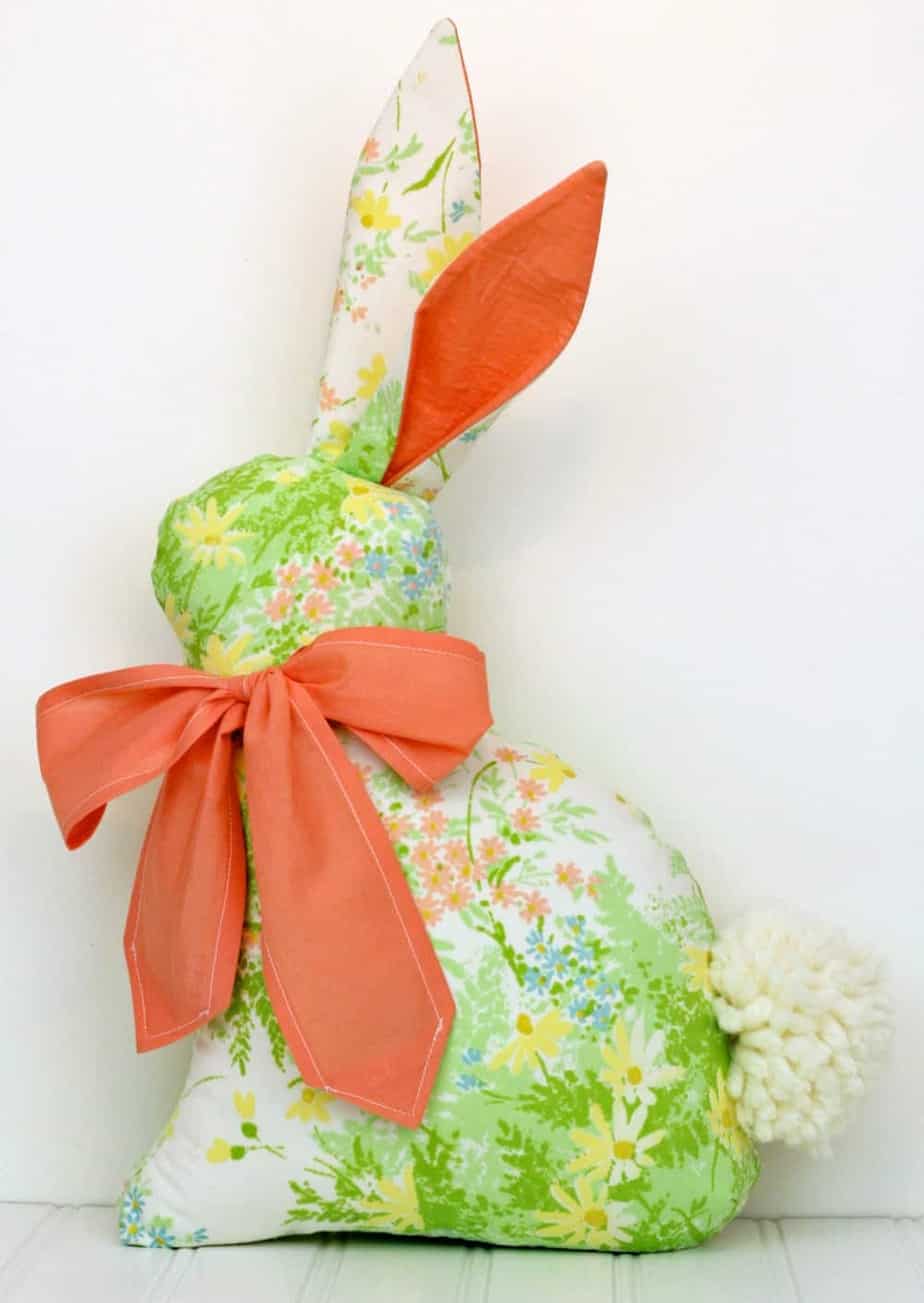 The Modern Folksy Bunny sewing pattern from Gingercake has the cutest pompom tail!
​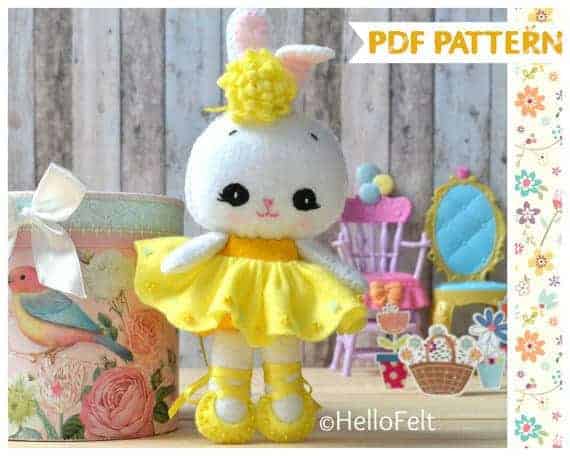 My daughter loves the Felt Ballerina Easter Bunny pattern to sew by Hello Felt.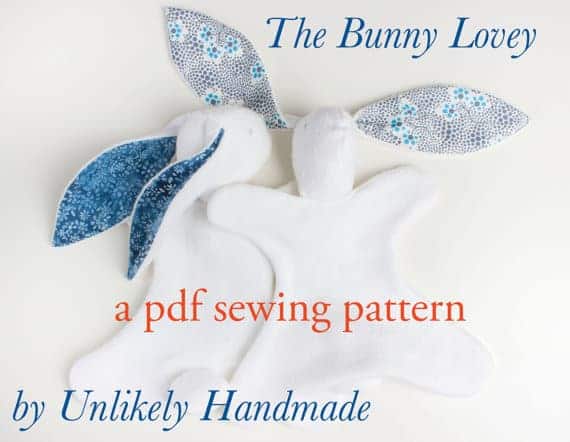 The Bunny Lovey sewing pattern from Unlikely Handmade would make a sweet gift for a baby's first Easter.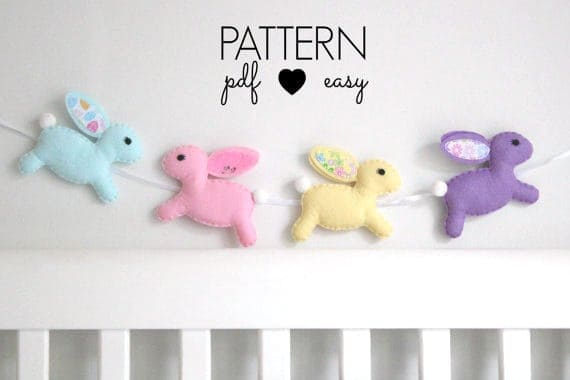 Felt bunny rabbit sewing pattern by Maisie Moo is great to make as bunting for a baby or as a DIY Easter decoration.
Whimsical Easter bunny patterns to sew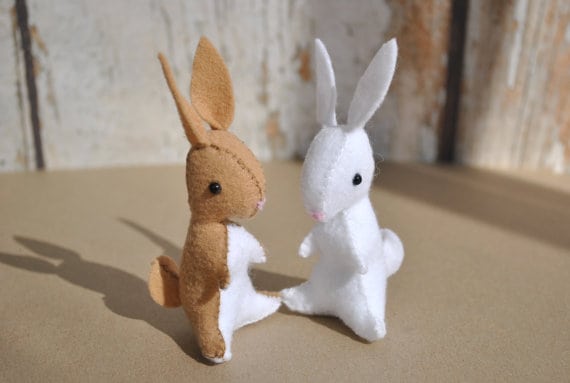 The Waldorf-inspired Felt Bunny sewing pattern by Delilah Iris is sweet and adorable.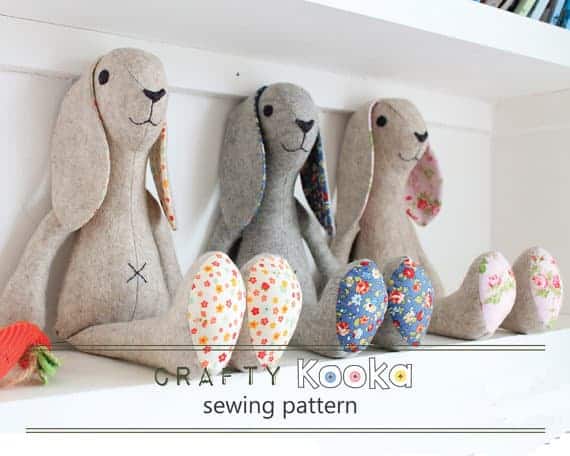 This Stuffed bunny rabbit sewing pattern by Crafty Kooka is a great way to use up scraps of your favourite fabrics.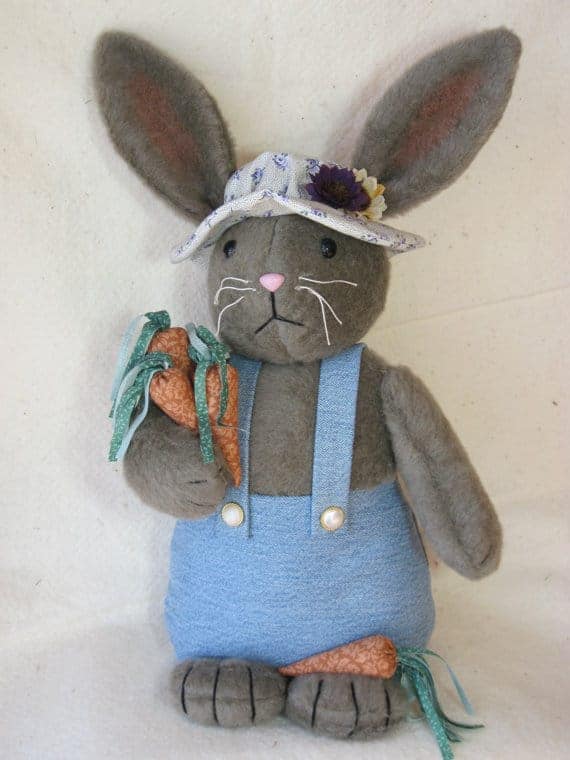 The Country rabbit sewing pattern by Adeline's Crafts comes complete with overalls, hat and carrots. This makes me think of Easter bunny working the fields, when he's not delivering Easter eggs!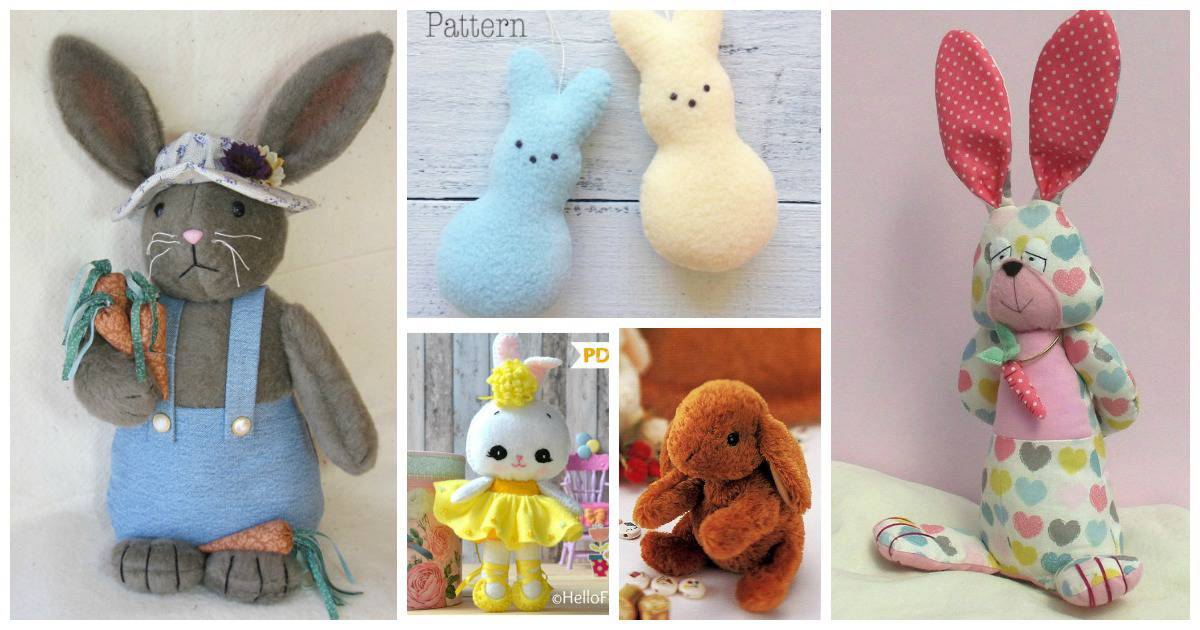 So many cute ideas for sewing an Easter bunny for someone you love. Getting out your favourite handmade Easter bunny is a lovely Easter tradition to share with your family.
What are your favourite Easter bunny patterns to sew?
More sewing inspiration: