How to sew a Placemat | Quick and Easy Beginner sewing project
Learn how to sew a simple reversible placemat with this step-by-step sewing tutorial. It's a super quick and easy first project for beginners. You'll have a set whipped up for your dinner table in no time!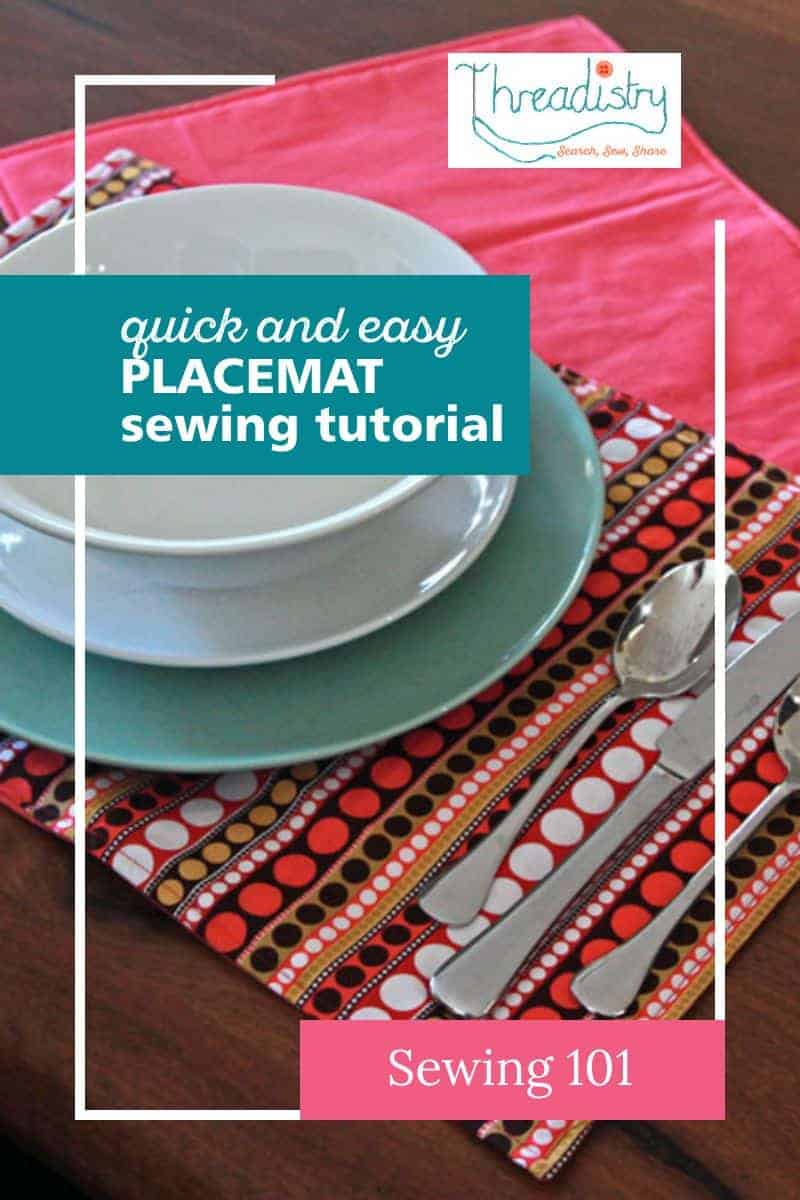 Disclosure: This post contains affiliate links. If you make a purchase after clicking these links, Threadistry may receive a small commission, at no cost to you.
Quilting cotton is the best fabric for sewing a placemat. The natural fibre won't melt if you put a hot plate or pot on it. It's easy to wash and it comes in a huge range of colours and prints. You're sure to find a fabric to suit your home decor or personality.
What is the best batting for placemats?
A layer of batting in your placemat provides padding to protect your table from bumps and dents (if your kids bang down their plates like mine do!). It also provides insulation to protect your table if you use plates straight from the oven (hello nachos!).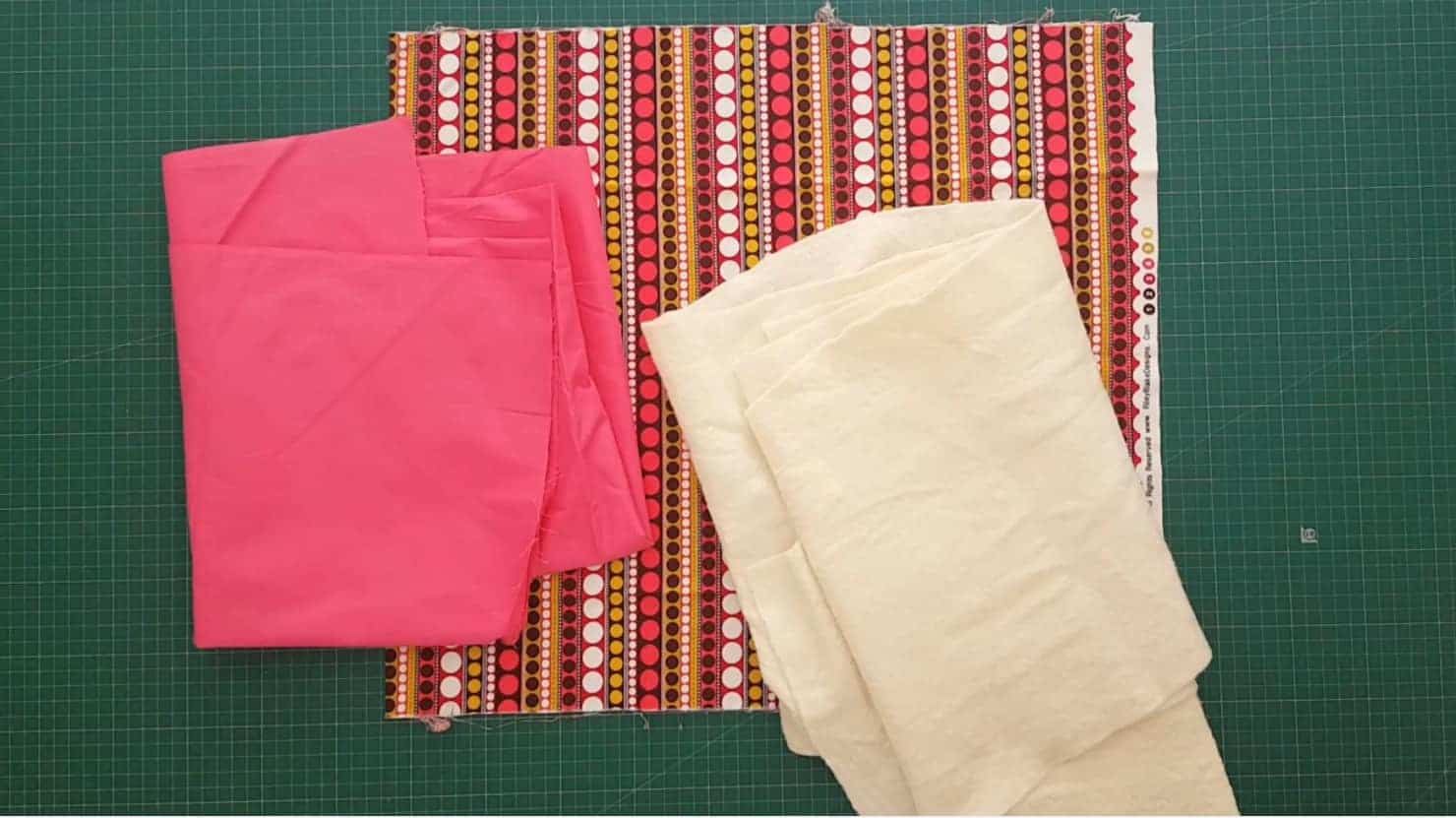 Low-loft batting made from a natural fibre, such as Warm & Natural, is the best. If you plan on using hot plates on your placemat, look for cotton, bamboo or wool batting (with cotton being the cheapest). If you're not concerned about high temperatures, you could also use a low loft polyester or poly-cotton batting.
Alternatives to quilt batting:
old towels – get rid of those old scratchy towels. Worn towels are a great alternative to batting (although they do tend to shed while you're sewing).
fleece – fleece has a nice loft and can work well in a placemat, but most fleece is synthetic and can melt. Take care if you plan on putting plates straight from the oven on your placemat.
flannel – old sheets or scraps of flannel fabric can also be used. Two layers work best for placemats.
felt – felt can also provide stiffness and padding to your placemat.
interfacing – if you want stiffness but not so much bulk or padding, interfacing can be used instead of batting. Select an interfacing that provides the degree of stiffness that you like.
nothing! – you don't have to use a batting layer. The end result will be a floppy placemat without any padding. If that works for you, it's definitely an easy option!
Supplies
Quilting cotton fabric for the front
Quilting cotton fabric for the back
All-purpose or cotton thread
Scissors, ruler, sewing machine, iron, pins
Steps
1. Measure and cut the following:
13″ x 19″ rectangle of front fabric
13″ x 19″ rectangle of the backing fabric
13″ x 19″ rectangle of cotton quilt batting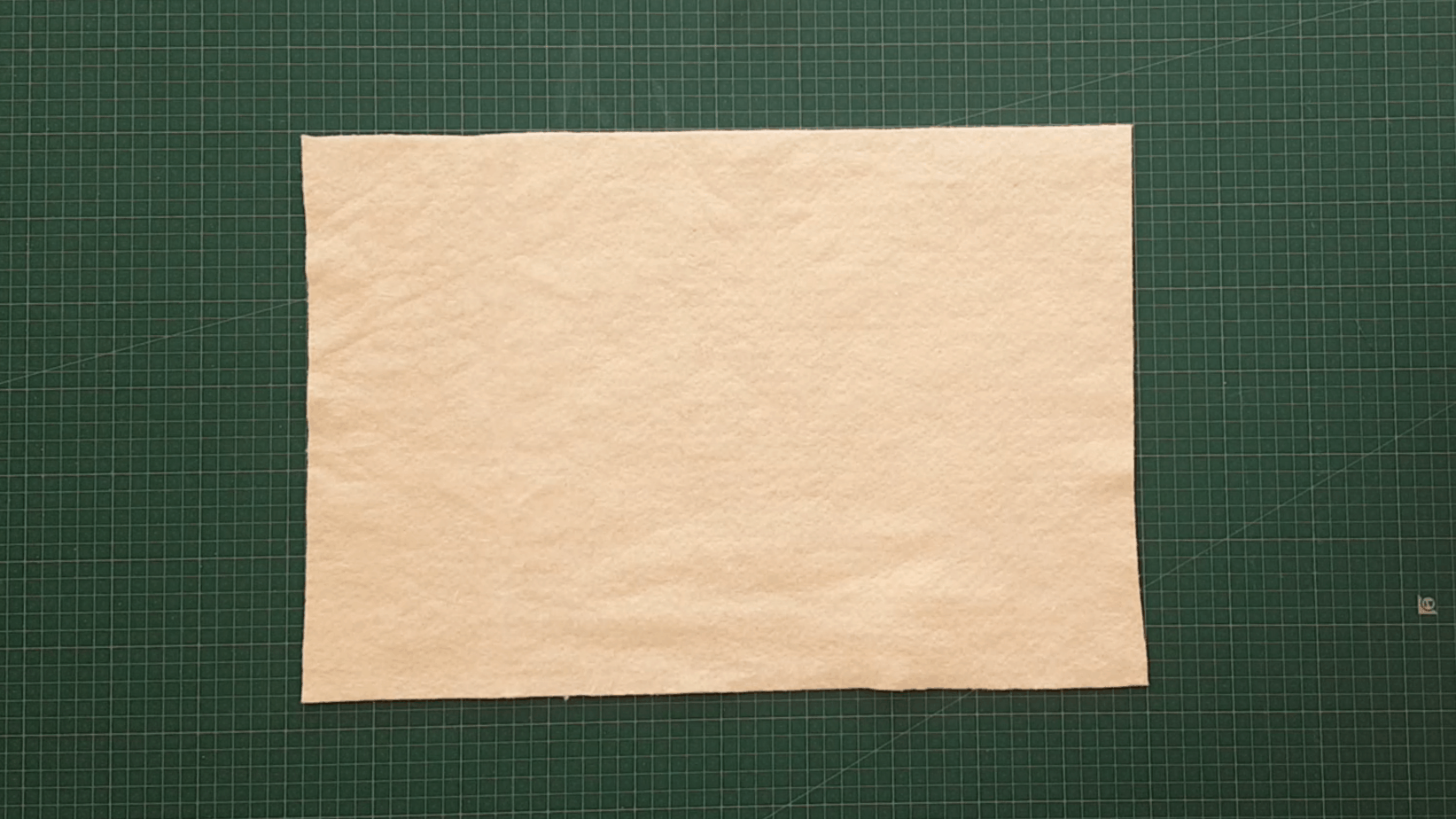 2. Lay the batting on your bench.
3. With right side facing up, lay your backing fabric on top of the batting.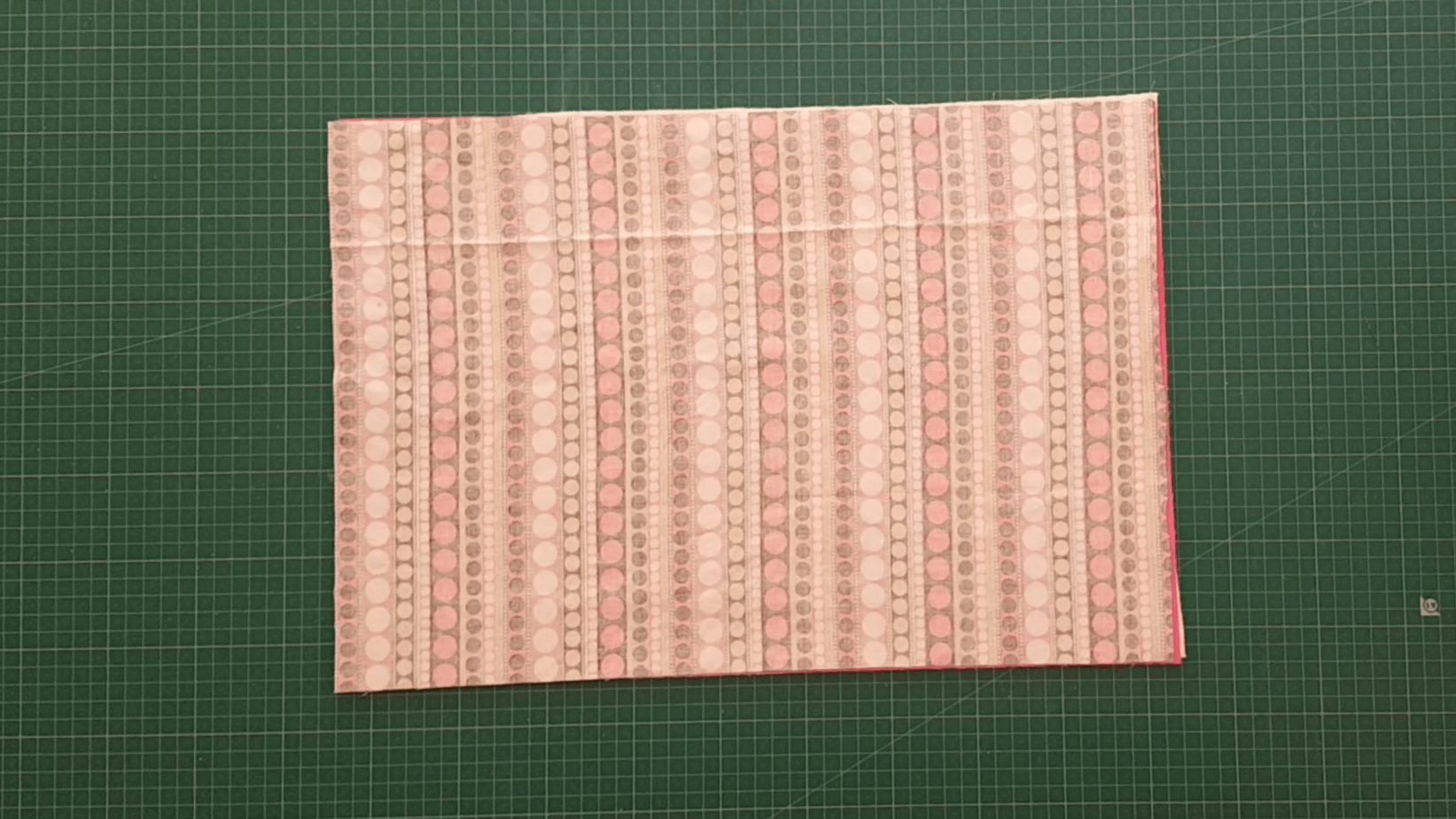 4. With right side down, lay your front fabric on top of the back fabric (so right sides together).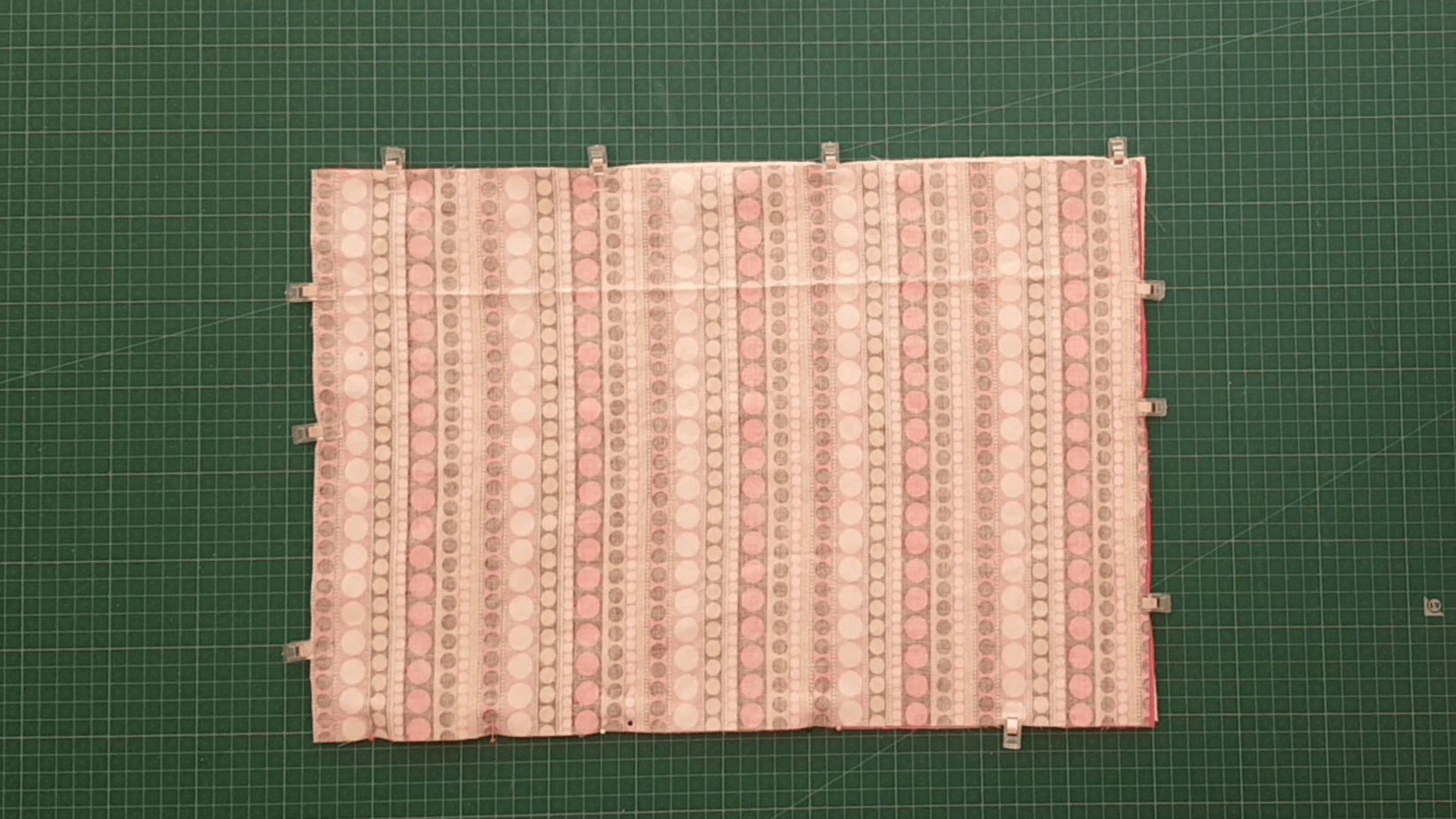 5. Pin or use wonderclips to hold the layers of fabric together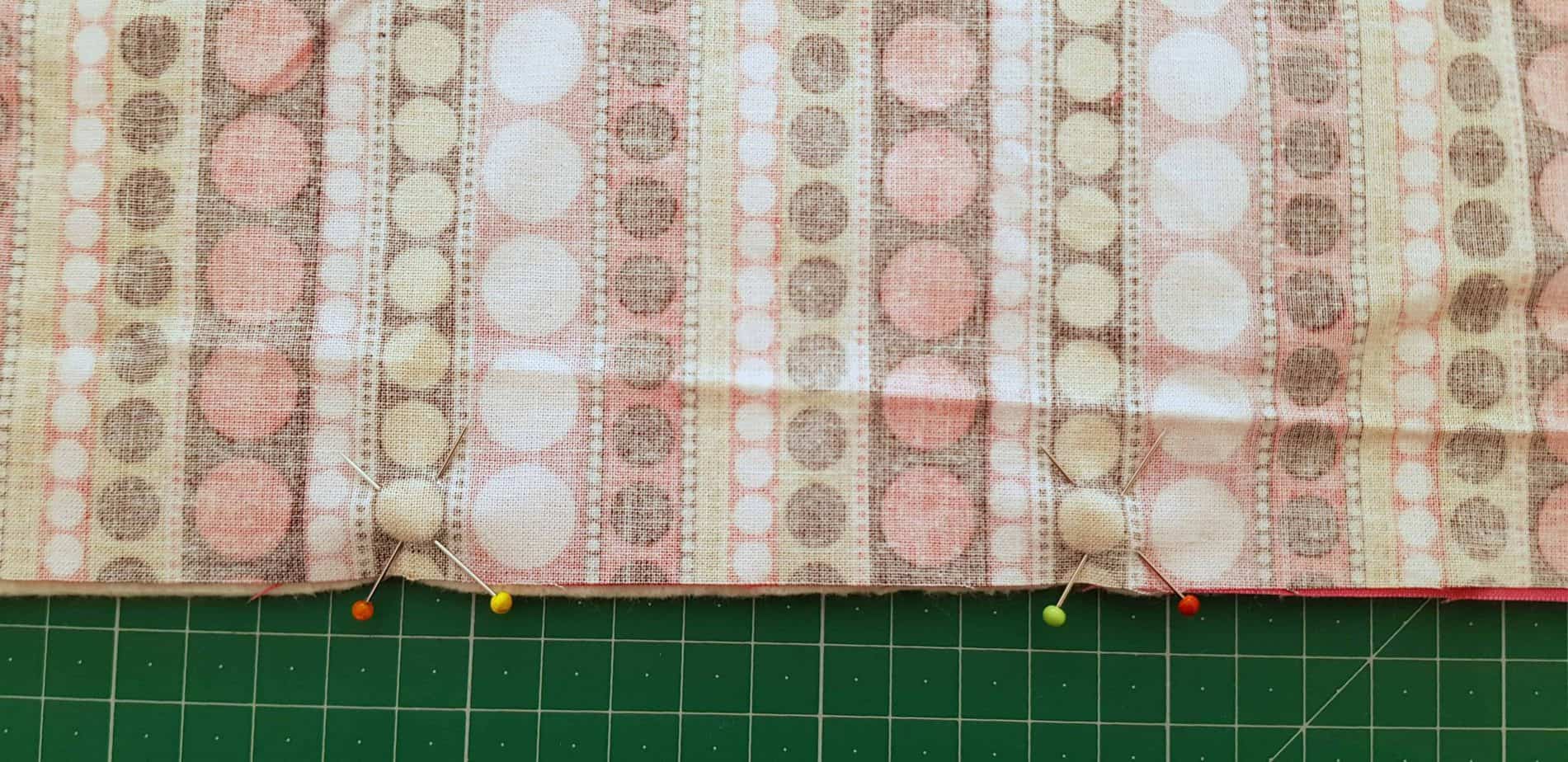 Quick Tip: We'll need to leave an opening of 2-3 inches when we sew. I like to make a cross with the pins to remind myself!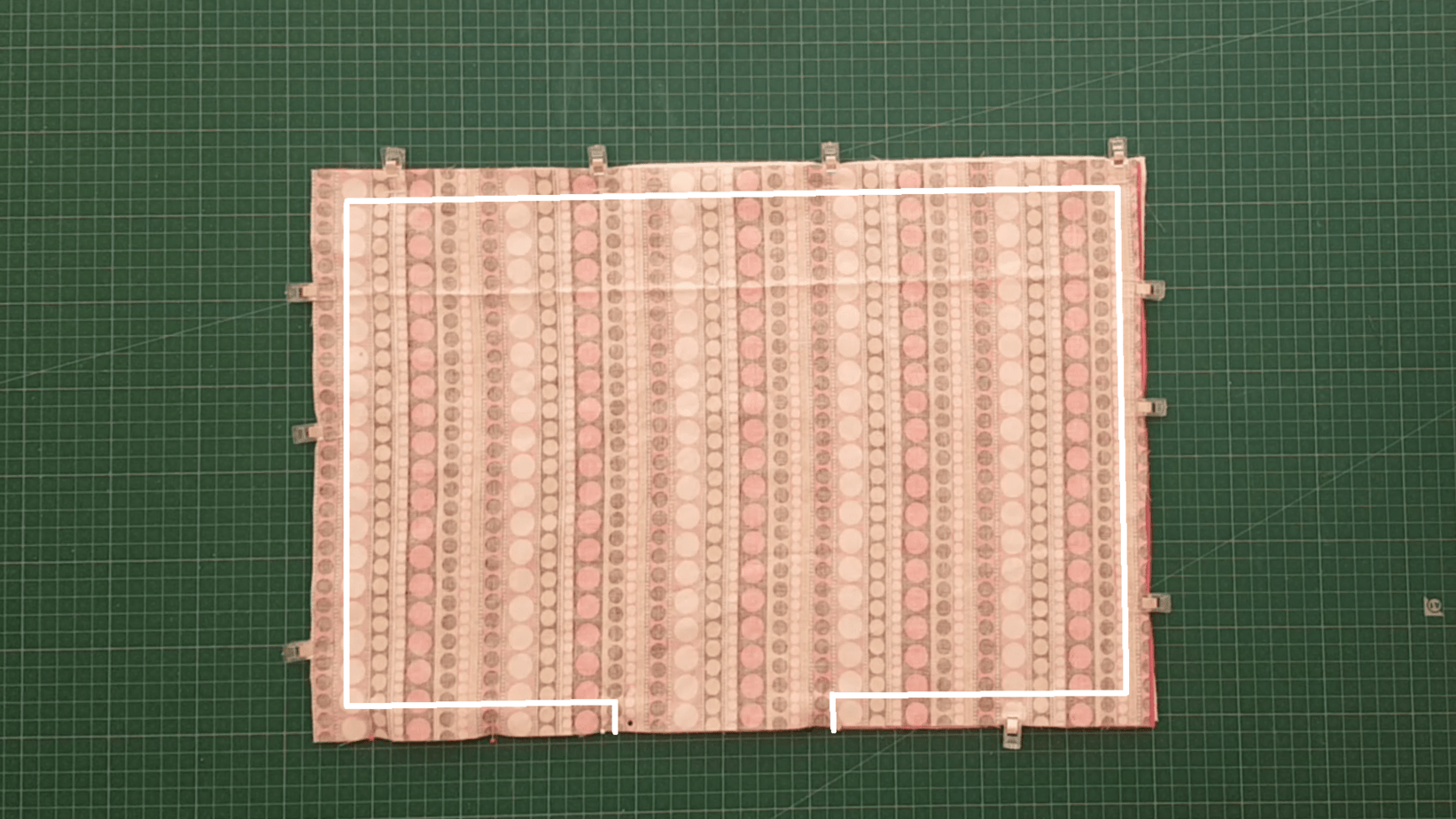 6. Sew around the outside of the fabric with a 1/2″ seam allowance, leaving a 2-3″ gap for turning on one of the long sides.
Quick Tip: To the opening fold in, start sewing from the edge of your fabric at a right angle for 1/2 inch. Then put the needle down, lift the presser foot up and turn the fabric. Start sewing parallel to the edge of the fabric.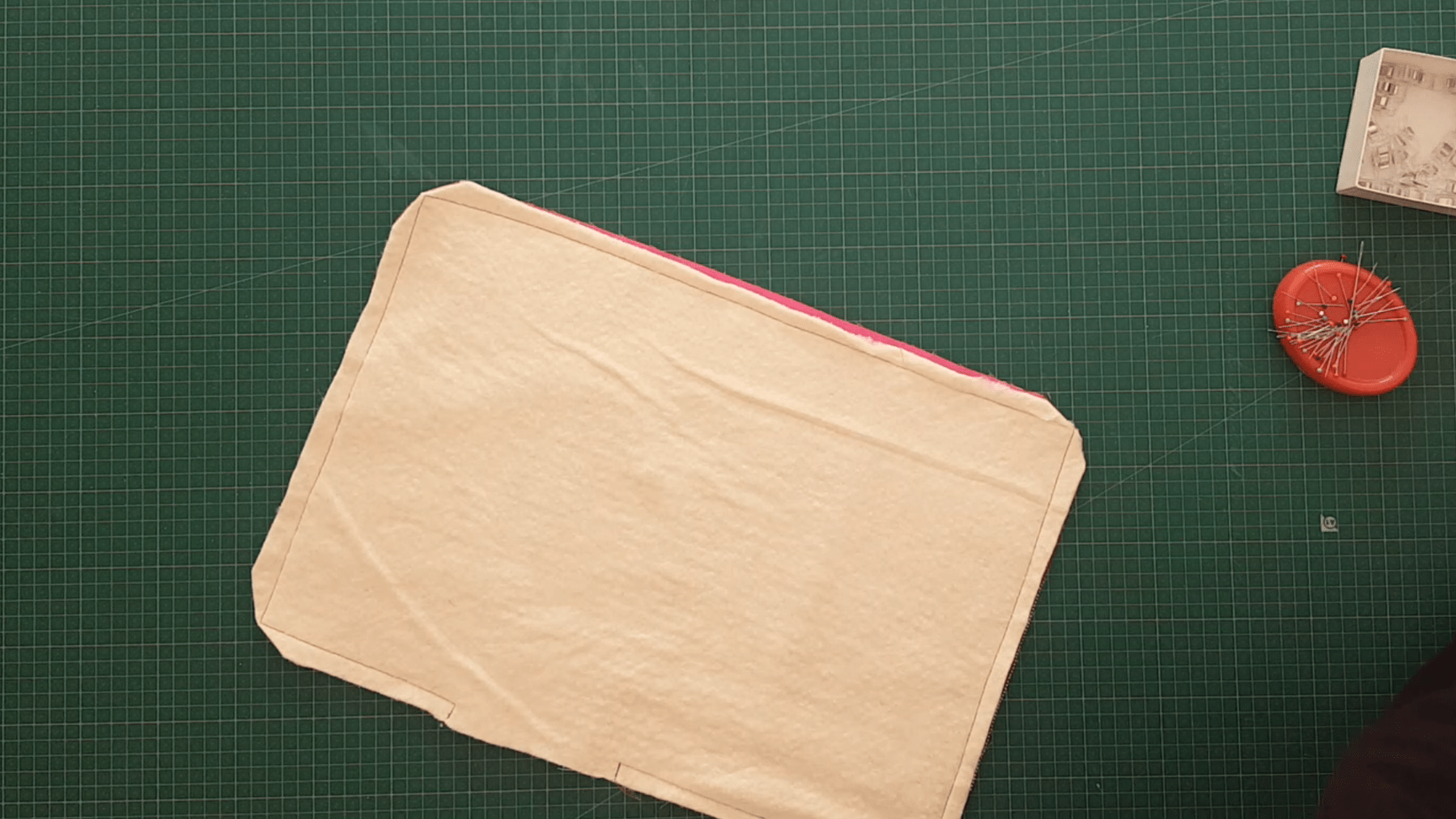 7. Clip the corners.
Quick Tip: To get sharp corners, I like to trim in three steps – first trim at 45 degrees across the corner. Then trim away bit more of the fabric on the two sides.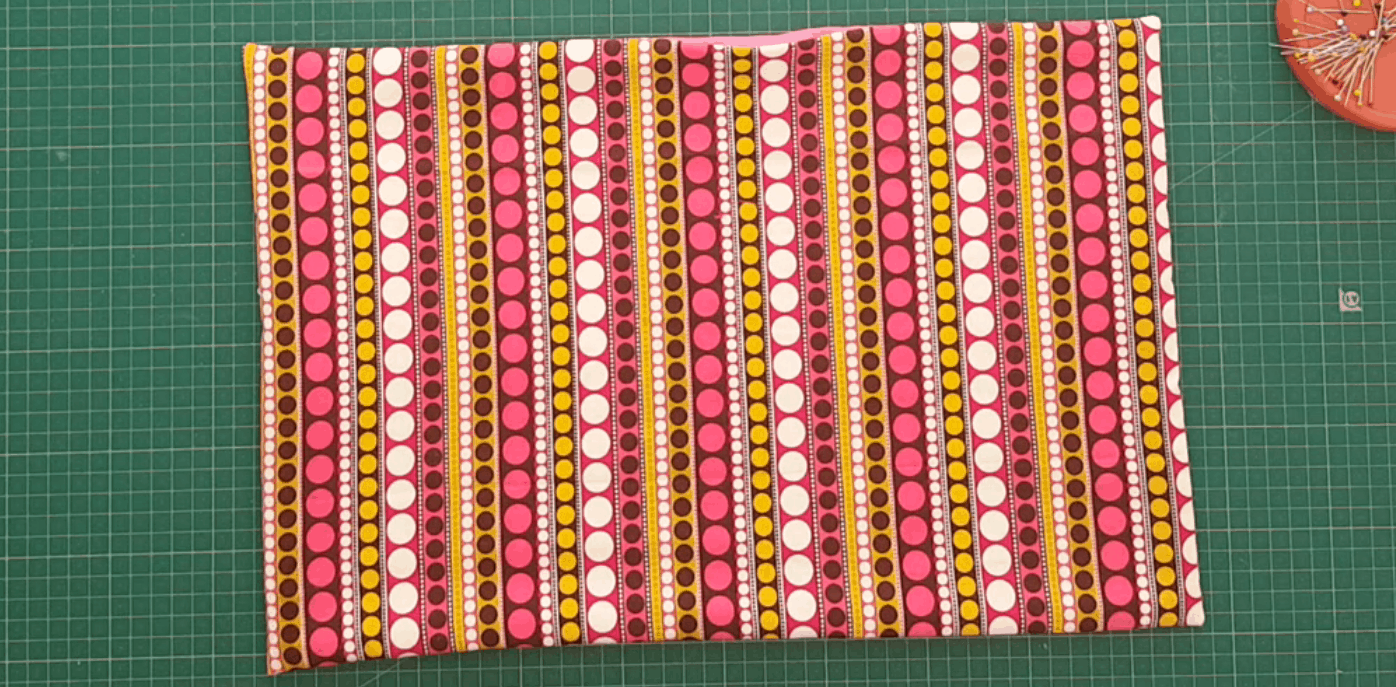 8. Pull the fabric through the opening so right sides of the fabric are facing out.
Quick Tip: Use a chopstick or the tip of your fabric scissors to ease out the corners, but don't poke too hard!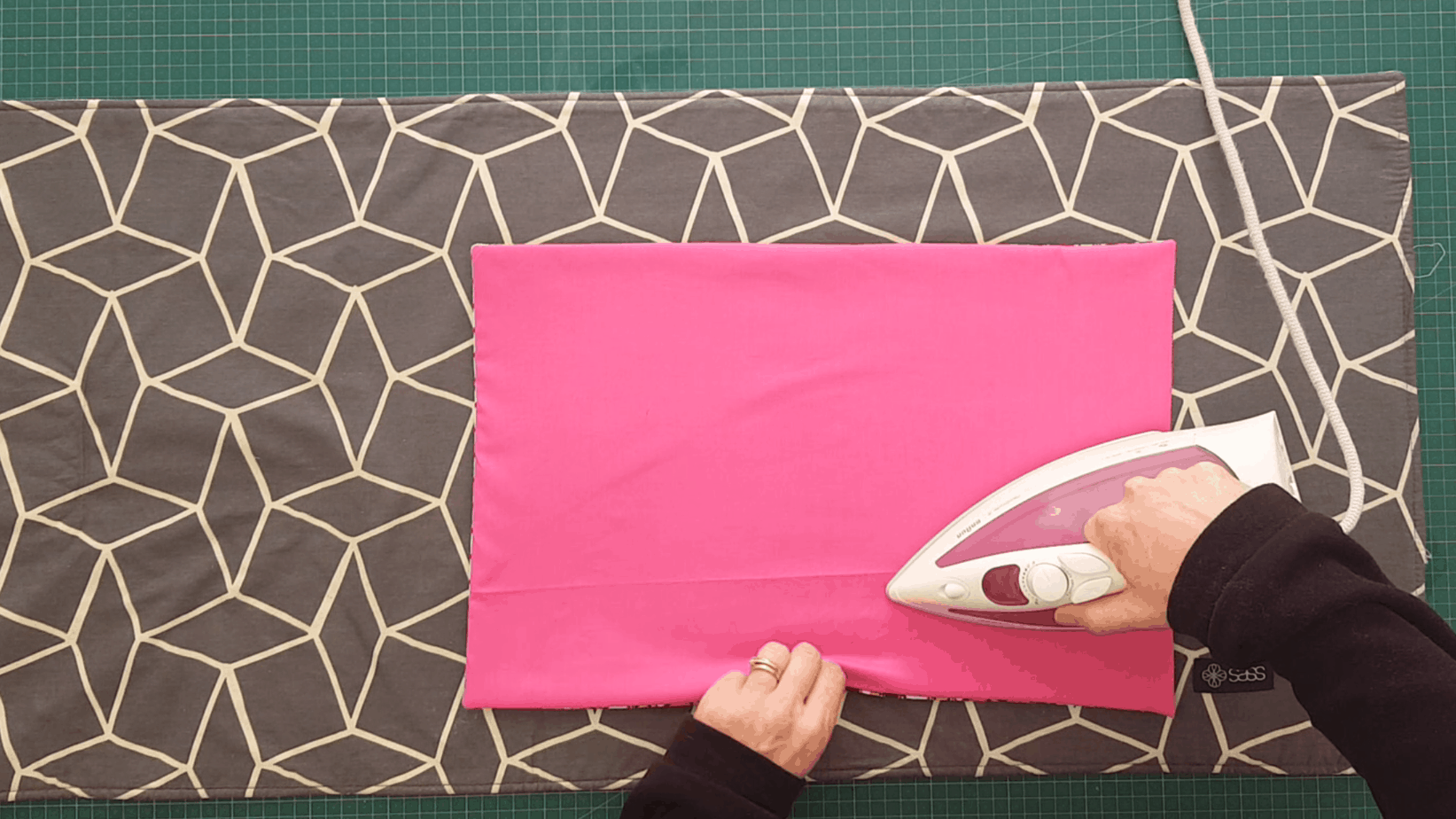 9. Give the seams a press, making sure the opening is folded in neatly and the edges line up. Use pins or wonderclips to hold in place, if necessary.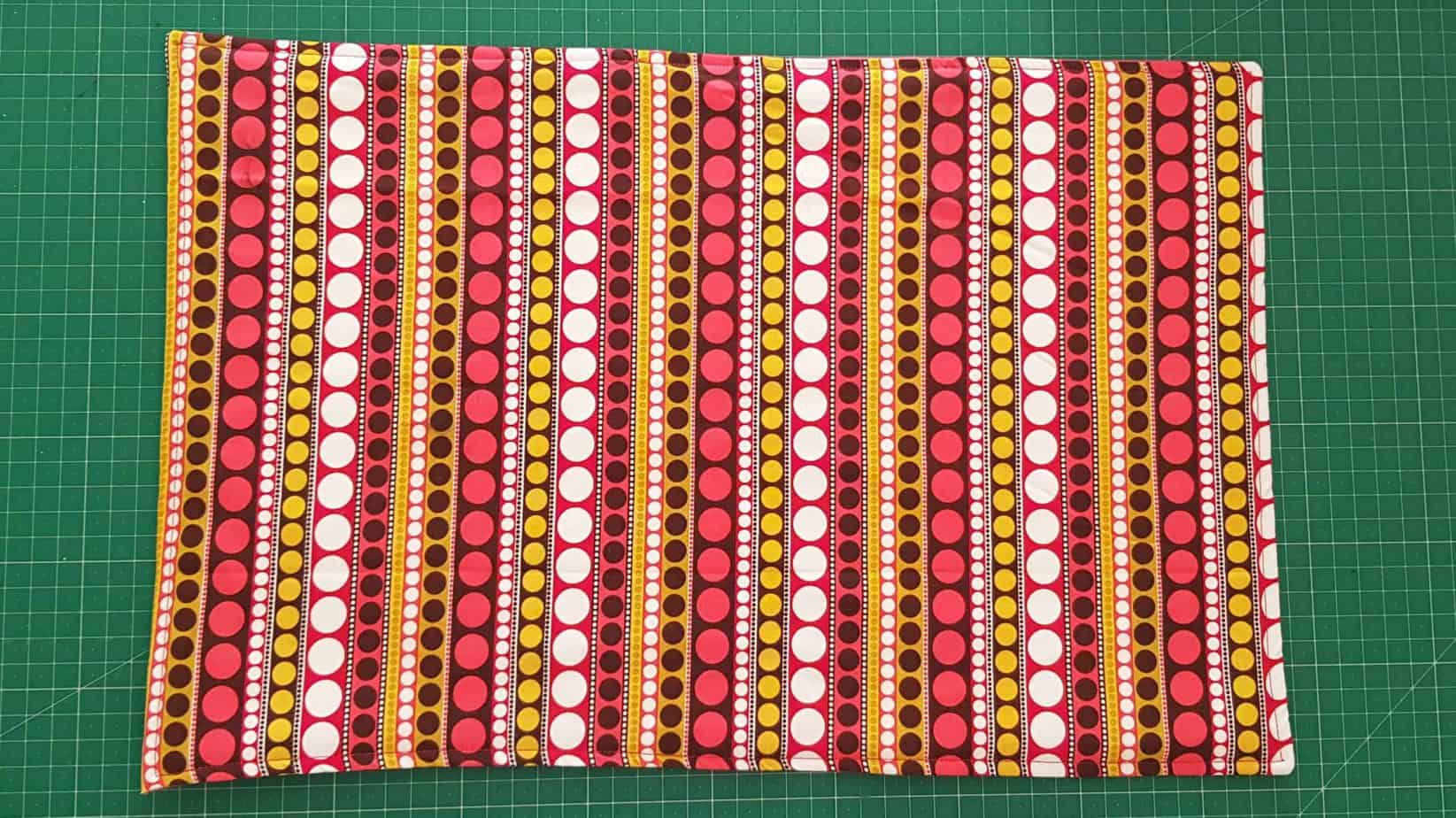 10. Sew around the edge of the placemat, 1/4″ away from the edge of the fabric. This will close the gap and give a nice edge finish.
11. Snip the threads and give it a final press.
And there you have your first placemat. Now go crazy and make a whole set!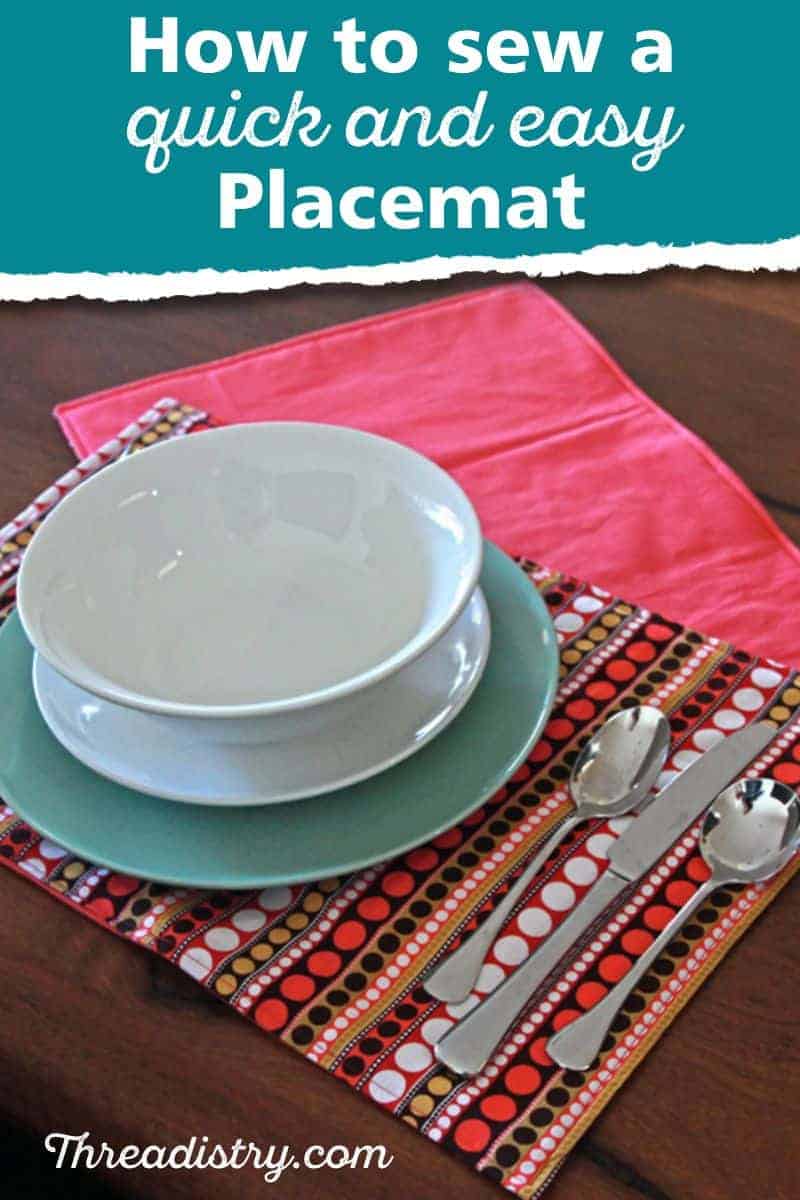 Looking for more inspiration: