What is a fat quarter in sewing
When visiting the fabric store for supplies for your next sewing project, it's easy to be drawn to the display of brightly coloured fat quarters. But what is a fat quarter and when would you use one?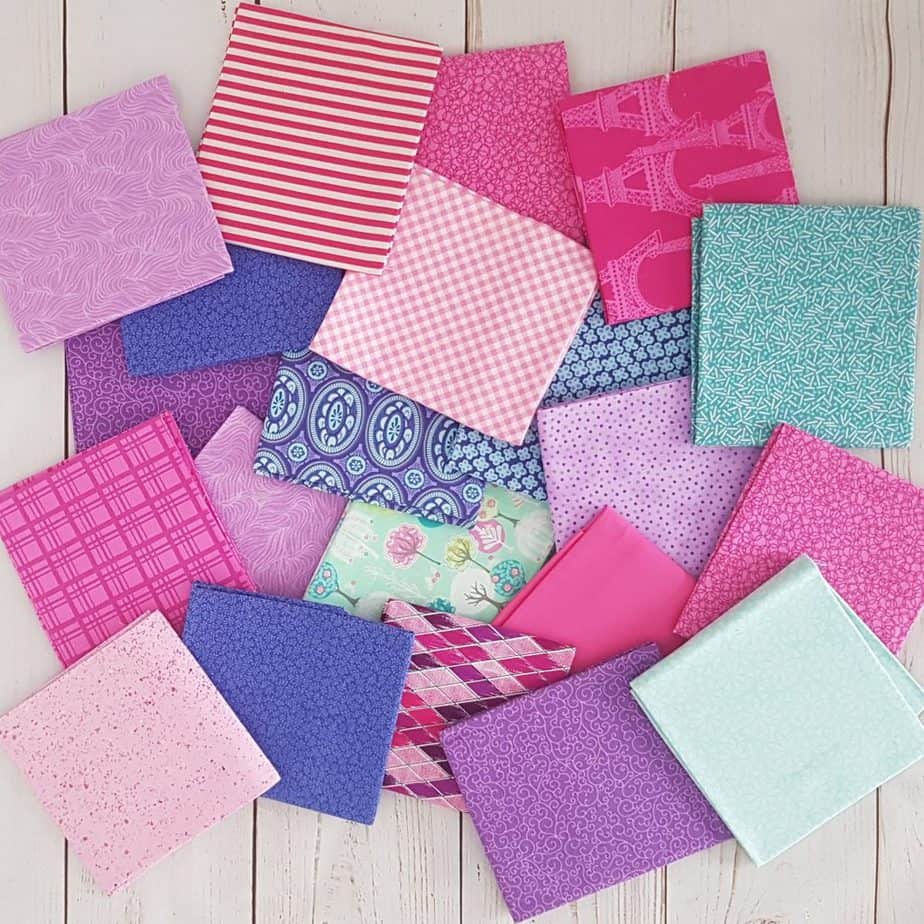 Disclosure: This post contains affiliate links. If you purchase after clicking these links, Threadistry may receive a small commission, at no cost to you.
What is a fat quarter?
A fat quarter is a pre-cut quarter of a yard of fabric, but rather than cutting the yard of fabric in four long strips 9 inches long, the fabric is cut in half lengthwise and widthwise to create more square quarters.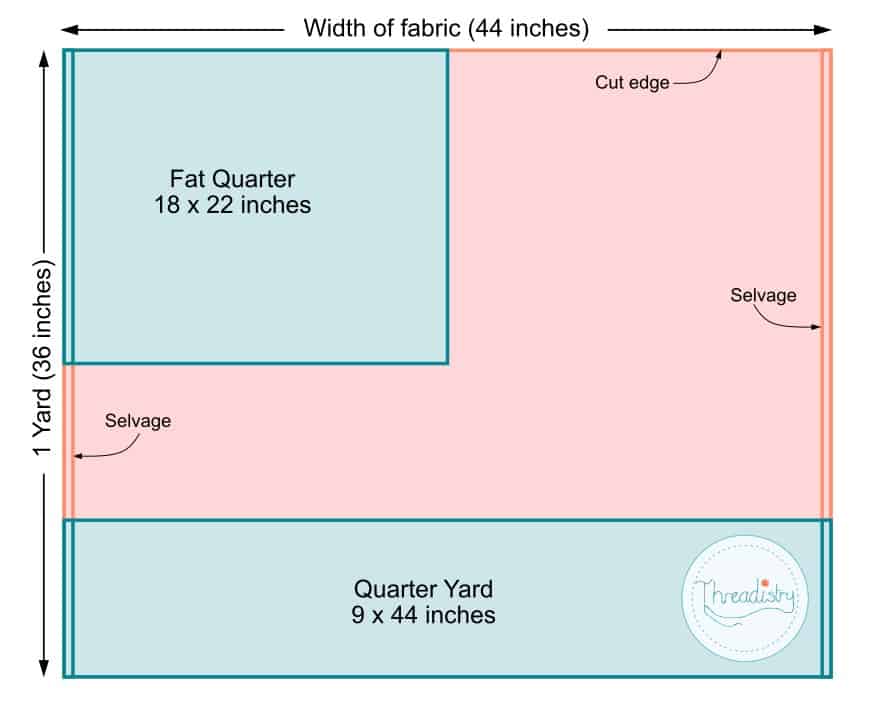 Note: In countries where fabric is sold by the metre (like Australia and the UK), a fat quarter is cut from a metre of fabric, rather than a yard. If you are ordering from an international website, it's best to double-check the dimensions before ordering.
Fat quarters are generally quilting cotton fabric and are available to purchase individually or as a fat quarter bundle of coordinating fabrics.
While fat quarters are generally too small, can you use quilting cotton to make clothes? Click here to find out.
What is a fat quarter in inches?
Fat quarter size depends on the width of the fabric it is cut from. Typically, a yard of quilting cotton is 44 inches wide, so a fat quarter is 18 inches by 22 inches. There can be some variation, depending on whether the selvage is included in the cut.
What is a fat quarter in cms?
When cut from a metre of fabric, a fat quarter is generally 50 cm by 55 cm. If a fat quarter is cut from a yard of fabric (more typical in USA), a fat quarter is 45cm by 55cm.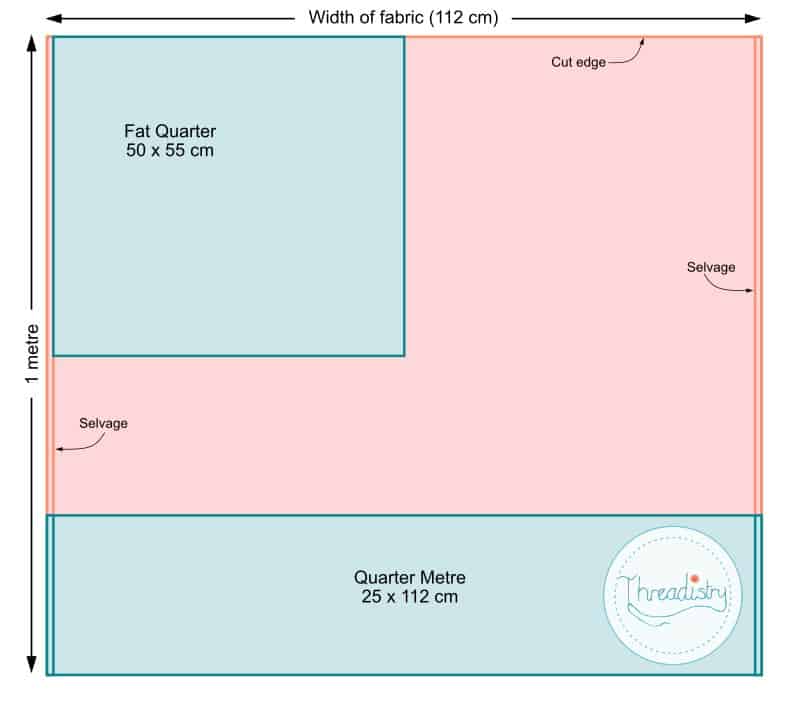 Why is it called a fat quarter?
When you cut a metre or yard of fabric in quarters from selvedge to selvedge, you end up with a long skinny strip (that's 9-10 inches wide (22.5 to 25 cms)).
If you cut once from selvedge to selvedge and once parallel to the selvedge to create your quarters, the piece of fabric is short and fat, rather than long and skinny. Hence the name a "fat quarter".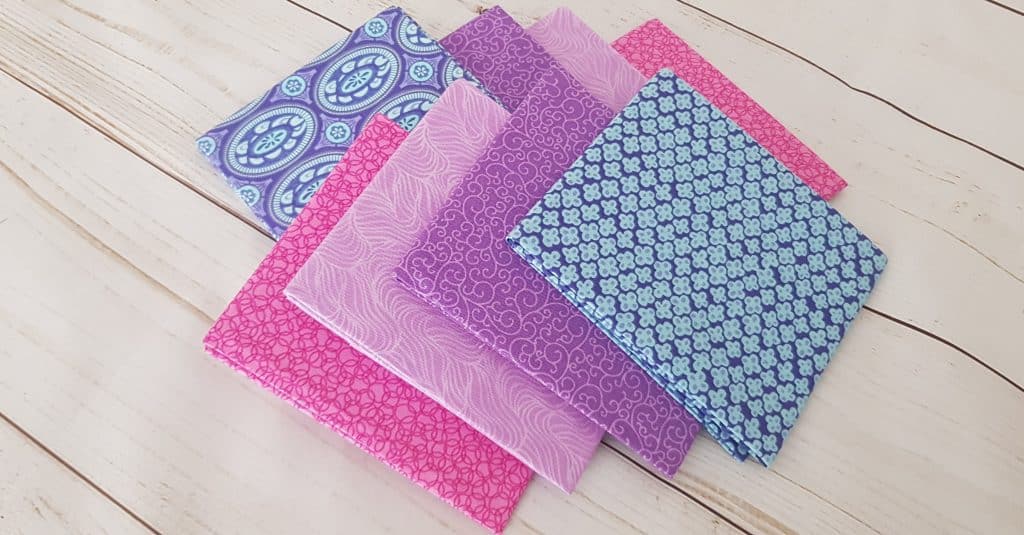 Why use fat quarters?
Fat quarters are useful when you only need a small amount of fabric for a project and your pattern pieces are longer than 10 inches (25cm).
For fabric with a medium to large-sized design, fat quarters can make it easier to fussy cut the fabric, and position the design in you project.
Quick tip: when I have to take my kids to the fabric store, I let them choose a fat quarter from the bargain table. They love choosing their own fabric, and I can always find something to sew with their unusual choices!
What are fat quarters used for?
Ideas for a fat quarter project include:
quilt blocks
sampler quilt
cushion covers
purses
patchwork pillows
small bag
doll clothes
diaper/nappy covers
Quick Tip: The creases in fat quarters can be really stubborn to remove. Check out this quick tip for how to remove fold marks from fabric.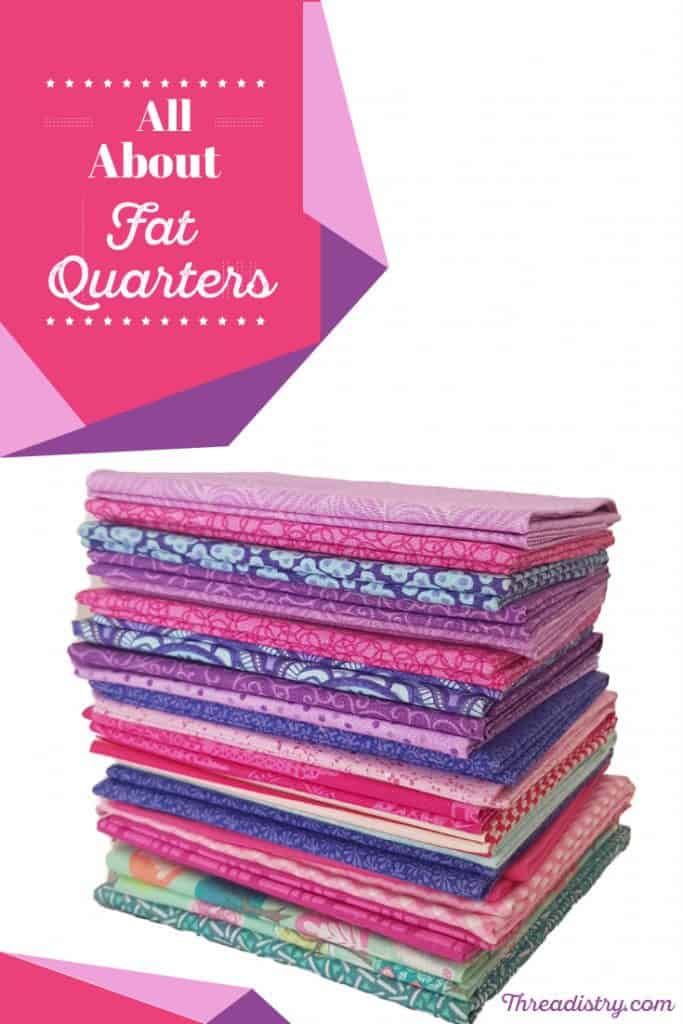 Is it cheaper to buy fat quarters?
Generally, it is more expensive to buy a fat quarter than quilt fabric by the yard. This is likely due to the additional cost of cutting and packaging the fat quarters. However, buying precut fabrics can save you money by making it easier to only buy what you need for a small project.
Fat quarter bundles can work out to be a similar price per metre to buying equivalent amounts of fabric. Also, fabric stores can sometimes have sales on fat quarters such as 10 for $20 which can end up cheaper than fabric on the bolt.
Where to buy fat quarters?
Fat quarters are generally available where you can purchase quilting cotton. Online stores that sell pre-cut fabric includes:
More sewing inspiration