Make your Christmas glow with 21 Reindeer sewing patterns
Rudolph the red-nosed reindeer is absolutely my favourite Christmas song. I can relate to being a little different and people not really understanding me. I didn't have quite as dramatic a moment of finding my place in the world, but I'm so much happier being a part of the sewing community and finding a place to be myself.
So as I look around at my Christmas decorations, I realise I'm not doing enough to celebrate this beautiful icon of Christmas. It's time for me to sew a reindeer, with a red nose of course.
Now I just have to decide if I should sew a reindeer quilt block, or a reindeer softie (so many to choose from), or maybe I should get cross-stitching. How do you decide which Rudolph the red-nosed reindeer pattern to sew?
Here are the cutest Christmas reindeer sewing patterns I could find. Maybe I need to sew them all (if only I had that much time!)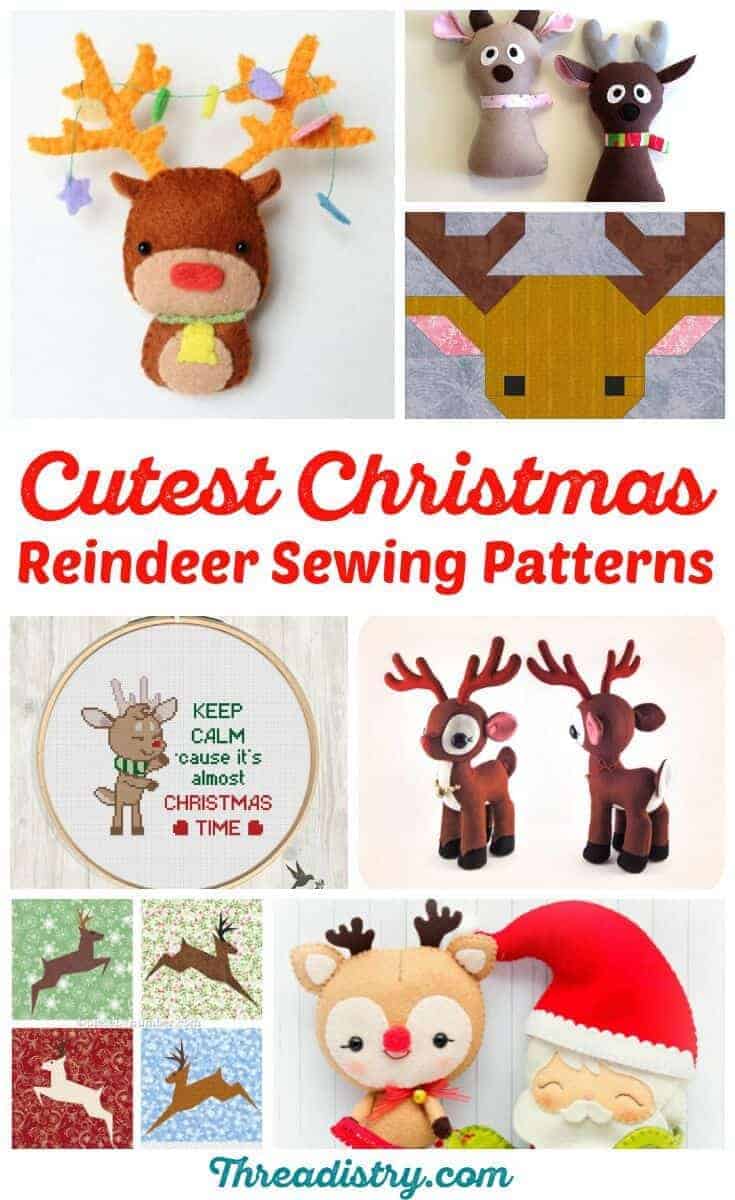 Disclosure: This post contains affiliate links. If you purchase after clicking these links, Threadistry may receive a small commission, at no cost to you.
Stuffed Reindeer Sewing Patterns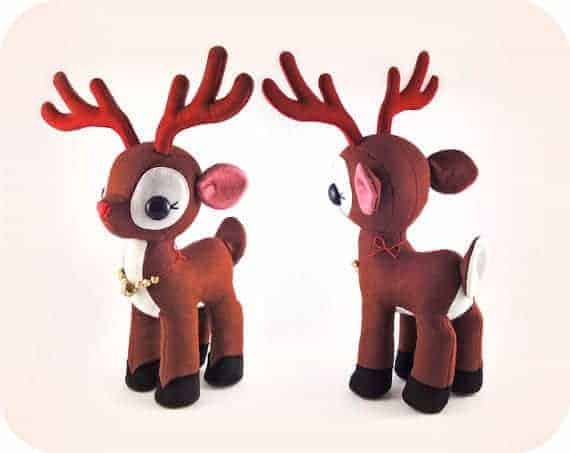 How cute is the reindeer sewing pattern from Patchlins? (And it comes with a My Little Pony-style horse as well – please don't show my daughter!)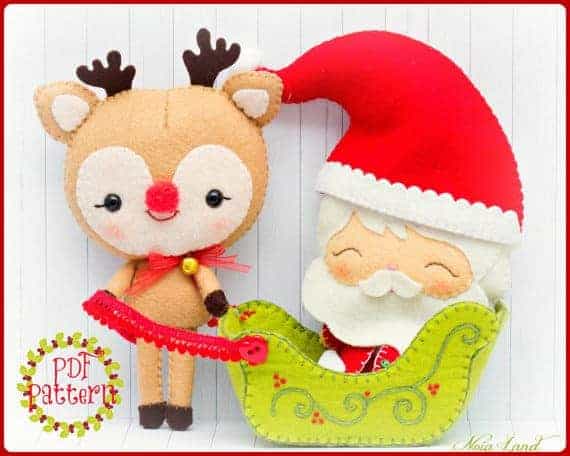 This whimsical felt sewing pattern from Noialand has Rudolph driving Santa in his sleigh. Doesn't it make you smile?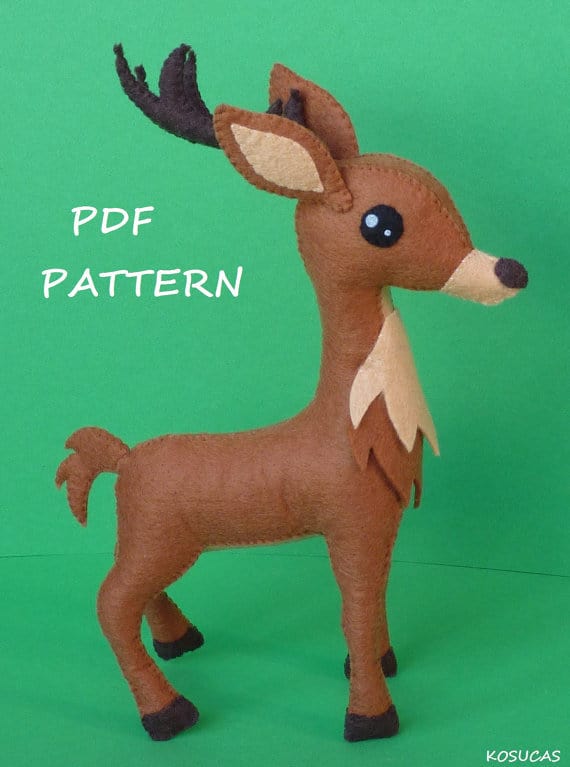 The felt reindeer sewing pattern from Kosucas looks very stately and handsome.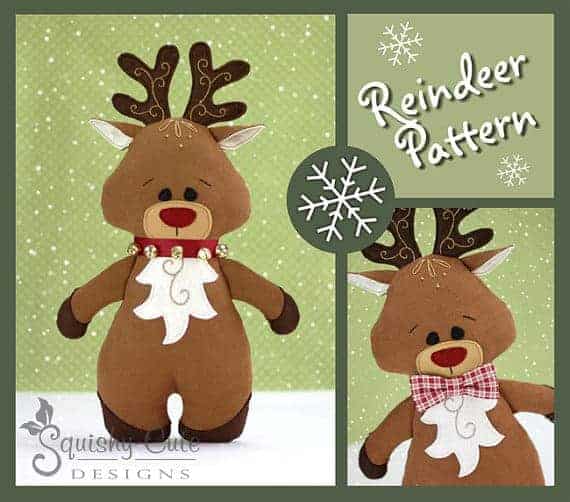 Rudy The Red Nosed Reindeer looks cute and cuddly to snuggle. This pattern is from Squishy Cute Designs.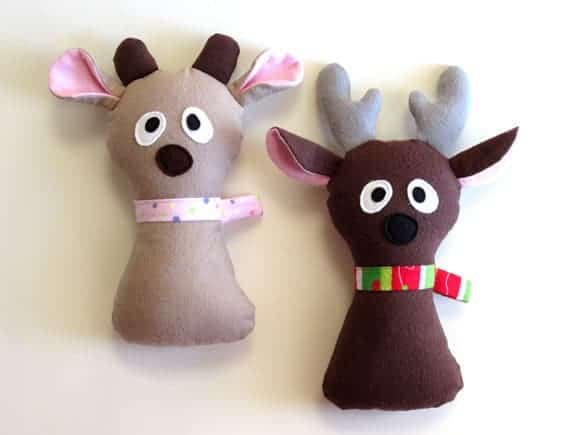 Doe a reindeer from My Funny Buddy is a sweet and simple sewing pattern that would make a great toy for baby's first Christmas.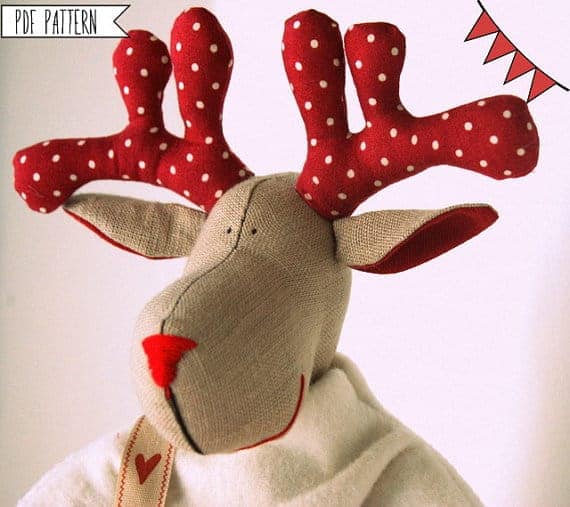 This fabric reindeer sewing pattern from Laura Country Style has lots of character and style.
Reindeer Quilt Patterns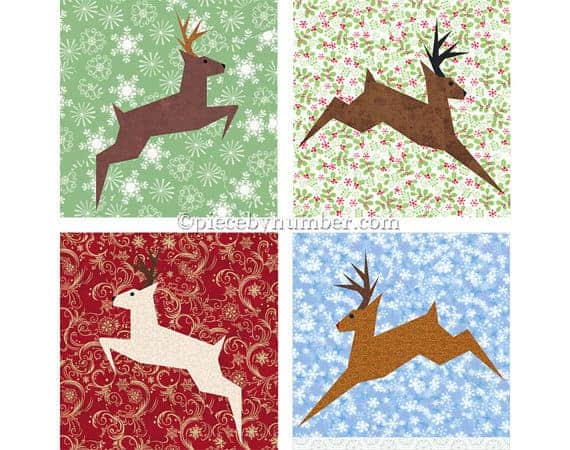 There are two options (leaping and running) for the paper-pieced reindeer quilt pattern from Piece by Number Quilts.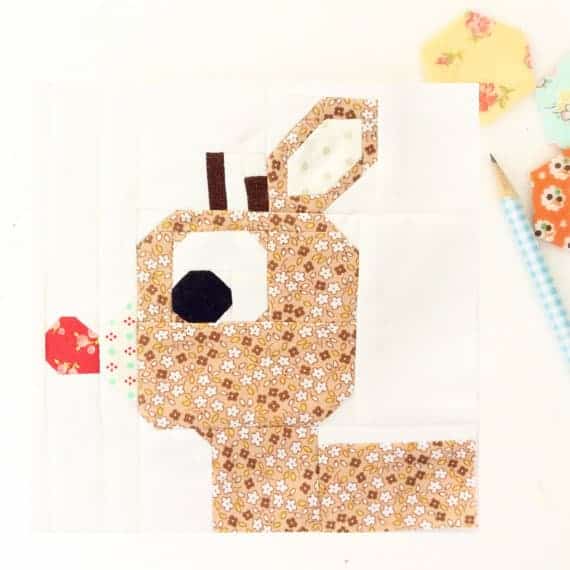 ​
The Rudolph The Red-Nosed Reindeer Quilt Block from Burlap and Blossom is so cute and whimsical.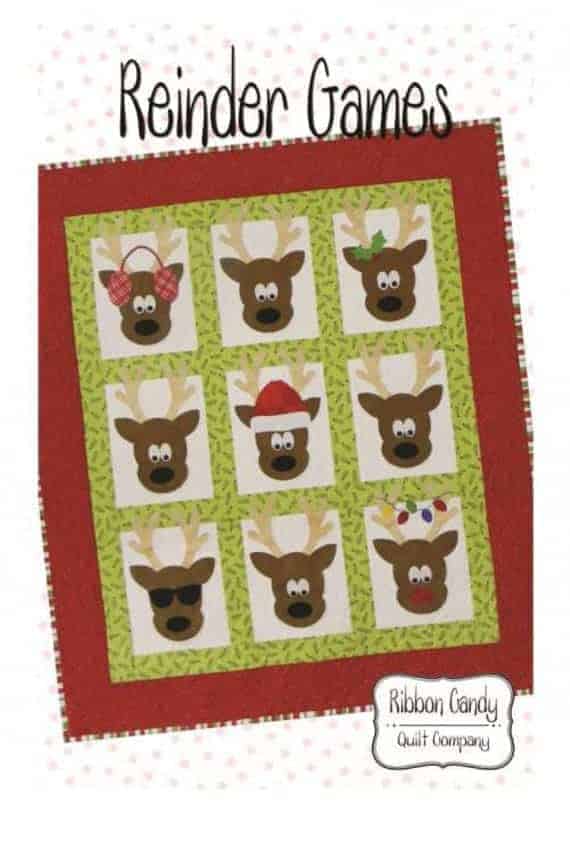 Lots of different reindeer options on the Reindeer Games quilt pattern from Ribbon Candy Quilt Company. Which reindeer wears sunglasses?​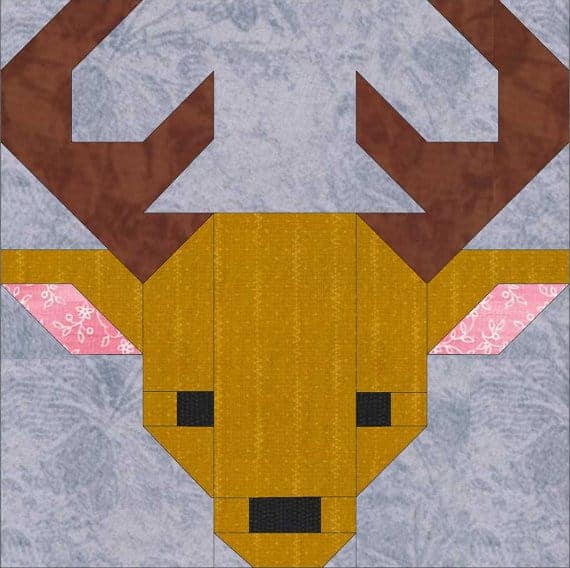 For a more serious design, there's the Deer quilt block from Sew Fresh Quilts (and of course you can change the nose to red to make it Rudolph!).
Christmas Ornament Reindeer Sewing Patterns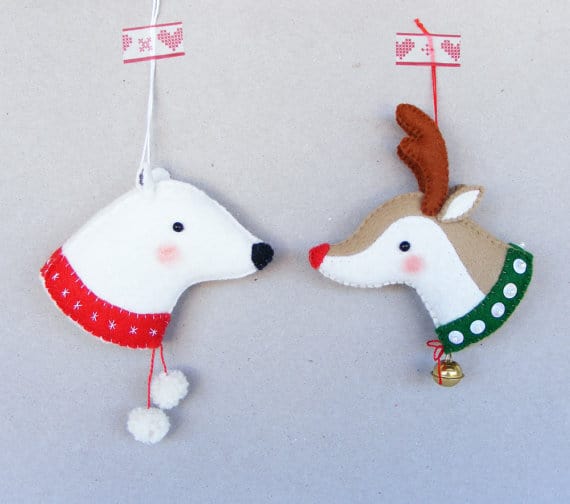 ​
The reindeer ornament sewing pattern from Nuvolina Handmade comes with a polar bear pattern too. Perfect for a frosty Christmas scene.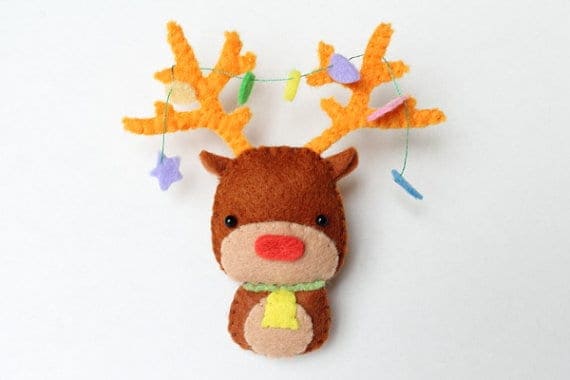 ​
The reindeer ornament from Typing with Tea is all tangled up in Christmas decorations. How funny!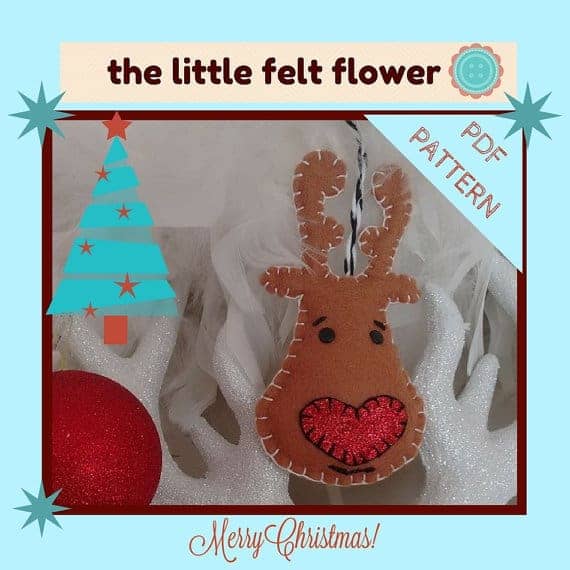 ​
The Little Felt Flower have a lovely hand-stitched felt reindeer ornament sewing pattern. The heart for a nose is so cute!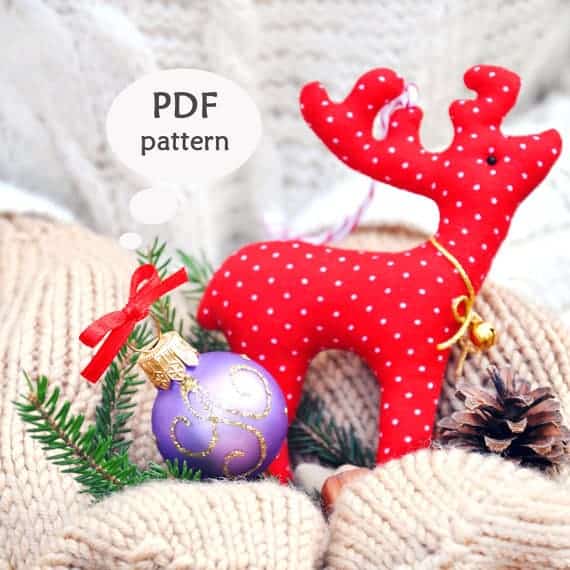 ​
This fabric reindeer pattern from Living on the Rainbow is a simple Christmas ornament sewing project.
Cross-stitch Reindeer Sewing Patterns
​
The Oh Deer Christmas reindeer cross-stitch pattern from Le XStitch Designs makes me smile!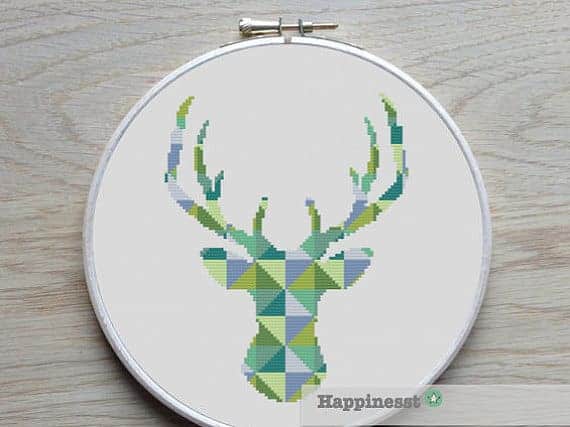 ​
Happinesst gives a modern feel to Christmas with the deer silhouette cross-stitch pattern (although I'd use reds and greens for a more festive vibe!)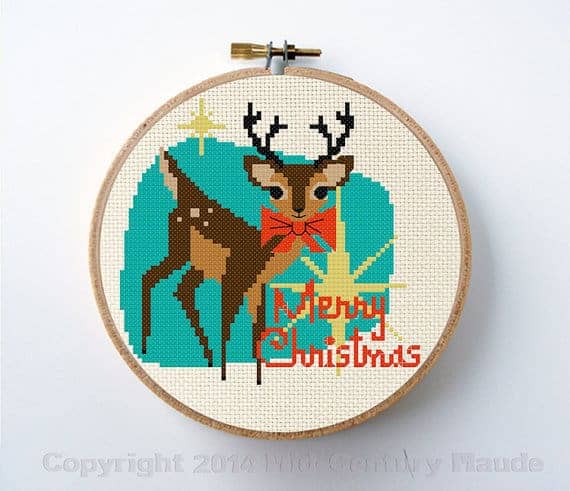 ​
This Reindeer Cross-stitch pattern from Mid Century Maude has a fun retro vibe!
More Reindeer Sewing Ideas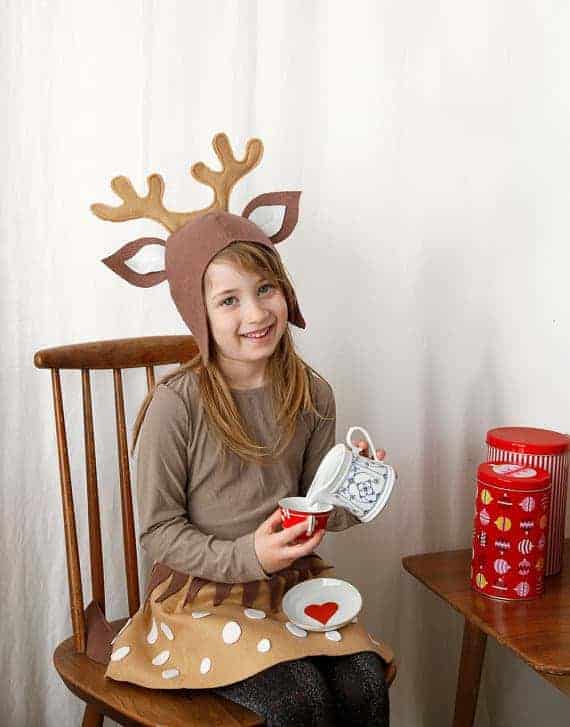 ​
Turn your kids into Rudolph the red-nosed reindeer with this reindeer costume sewing pattern from Imaginary Tail.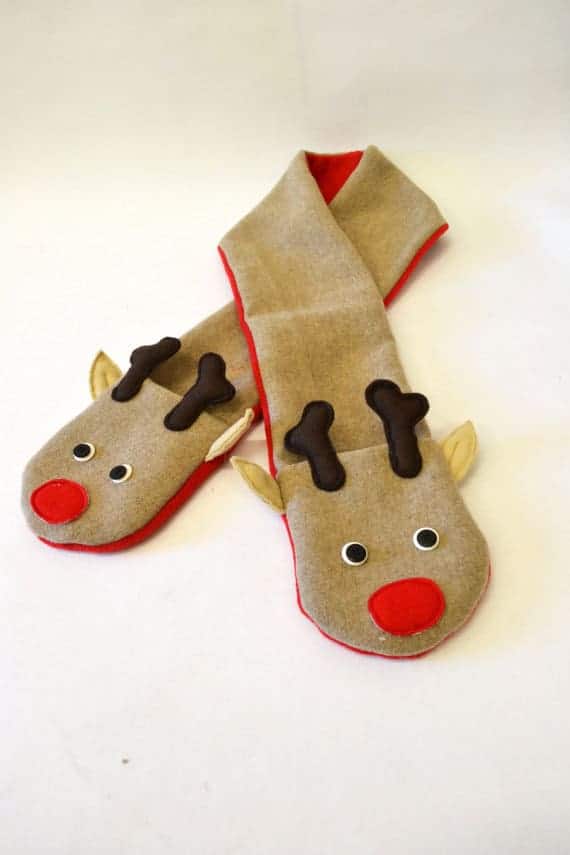 ​
Keep the kids warm with the Reindeer scarf with mittens sewing pattern from Owl and Sewing Cat.
Even more sewing inspiration: