20+ Roar-some Dinosaur Sewing Patterns
Do you know a kid obsessed with dinosaurs? Whether your child loves T-rex or Triceratops, here are the best dinosaur sewing patterns, including costumes, stuffed animals and more.
It's amazing the amount of knowledge some kids have about different dinosaurs. They can talk for hours about the different prehistoric species – their claws, teeth and tails, what they ate and more.
Why not give them the opportunity to act out their prehistoric imaginations and learn how to make a stuffed dinosaur or dinosaur costume?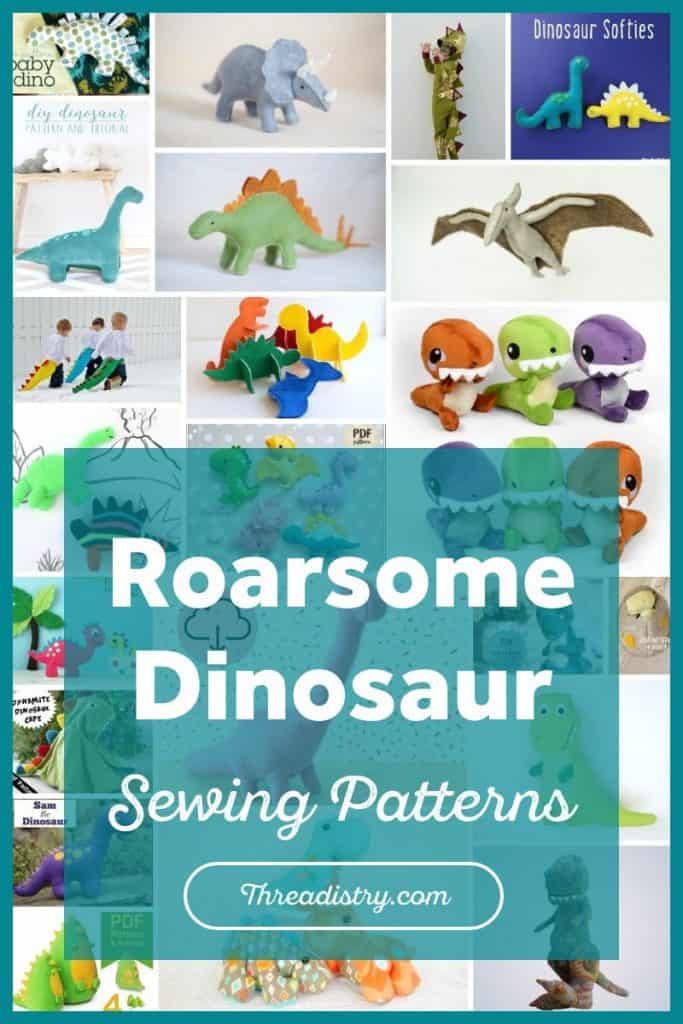 Disclosure: This post contains affiliate links. If you purchase after clicking these links, Threadistry may receive a small commission, at no cost to you.
What a fantastic collection of dinosaur sewing patterns! From costumes to stuffed animals, these projects are sure to please any kid who loves prehistoric pets.
More sewing inspiration