The Most Adorable Giraffe sewing patterns
If you know a kid who loves giraffes and why not create a unique, hand-stitched stuffed animal?
It's hard to find the perfect stuffed animal when your child loves something different to the norm. Giraffes are tall and elegant or gangly and awkward but definitely have a certain charm. Who wouldn't want a cute and cuddly giraffe of their own?
Funnily enough, my daughter has two stuffed giraffes, but she never believed they were giraffes (maybe because of their bright colours and rainbow spots), so she called them her "Eggy Peggies".
Whether you want to make a whimsical, colourful giraffe or something more realistic, with this collection of giraffe sewing patterns, you can sew your own unique and special toy, bag or even a costume: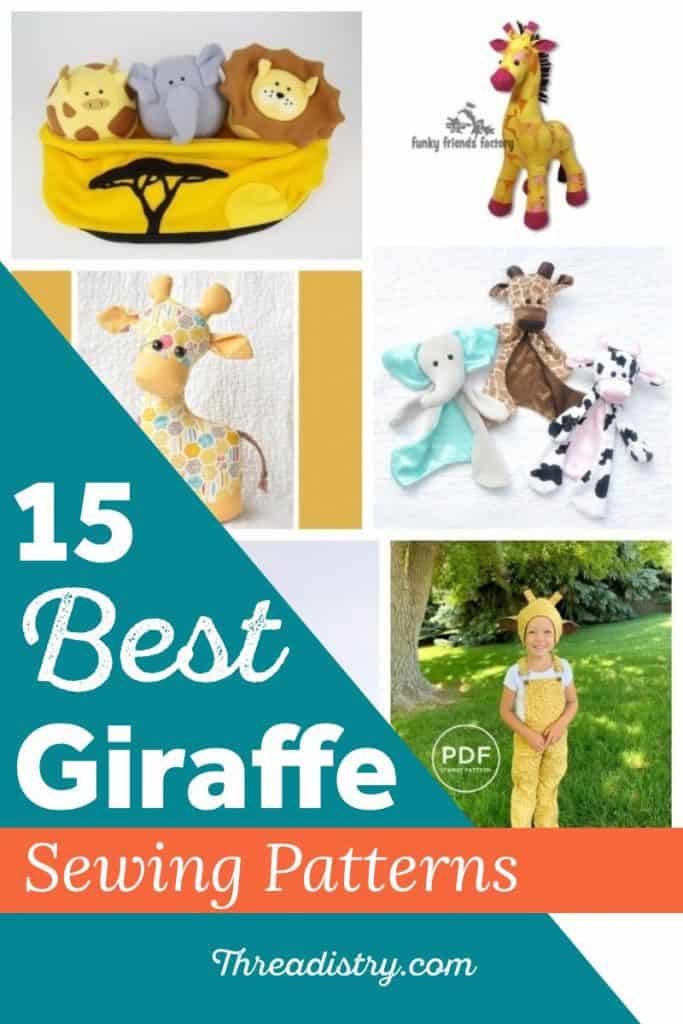 Disclosure: This post contains affiliate links. If you purchase after clicking these links, Threadistry may receive a small commission, at no cost to you.
Make your giraffe project even more realistic by using these giraffe-print fabrics!
Hopefully, you've found the perfect sewing pattern for your giraffe-lover! There's nothing better than seeing a smile on their face when they see something made just for them!
More sewing inspiration